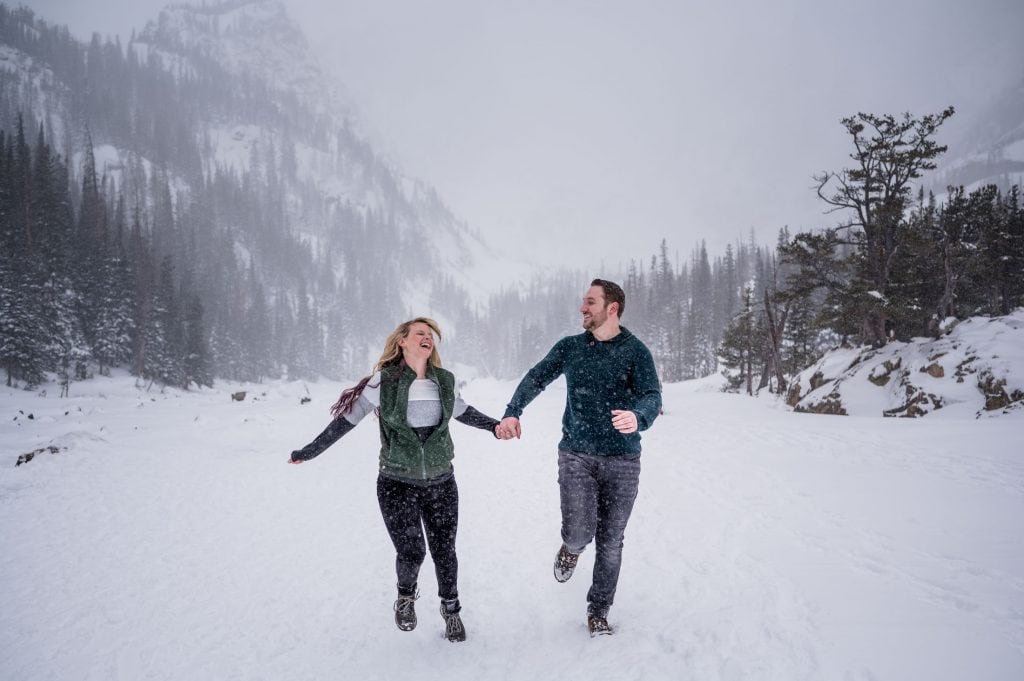 Your engagement session is as much of a celebration of your love as the day you marry. And it should feel like it.

Think of it as an opportunity to have an epic date, one that tops all the rest of em. Woo each other, and fall more in love. Get creative for your person, and make them feel loved. Every engagement session is so unique because I work with couples to figure out exactly what they'd enjoy doing together. Just like all of my other work, it shouldn't feel like a photo shoot at all. Just the two of you getting to be yourselves together, enjoying life, taking in the views, and just having fun & loving on each other.

I love all adventures. So I'm game to document you two on your favorite kind of adventure! Whether that is just chillin' with a snack & a view, going on a little hike (or a long one), horseback riding, paddleboarding or boating, taking a 4×4 road up a mountainside, skiing or snowboarding. Whatever kind of adventure calls to your hearts, you should do that for your engagement session.

Colorado is full of unique and fun ideas for engagement sessions. You can try kayaking & swimming at a pristine blue lake surrounded by mountains. Bring a picnic to relax on the lakeshore. Go for a hot air balloon ride over the Rockies or take a scenic train ride through them. Maybe you enjoy exploring little mountain towns. Let's talk about what you love and figure out a unique way for the two of you to celebrate your engagement!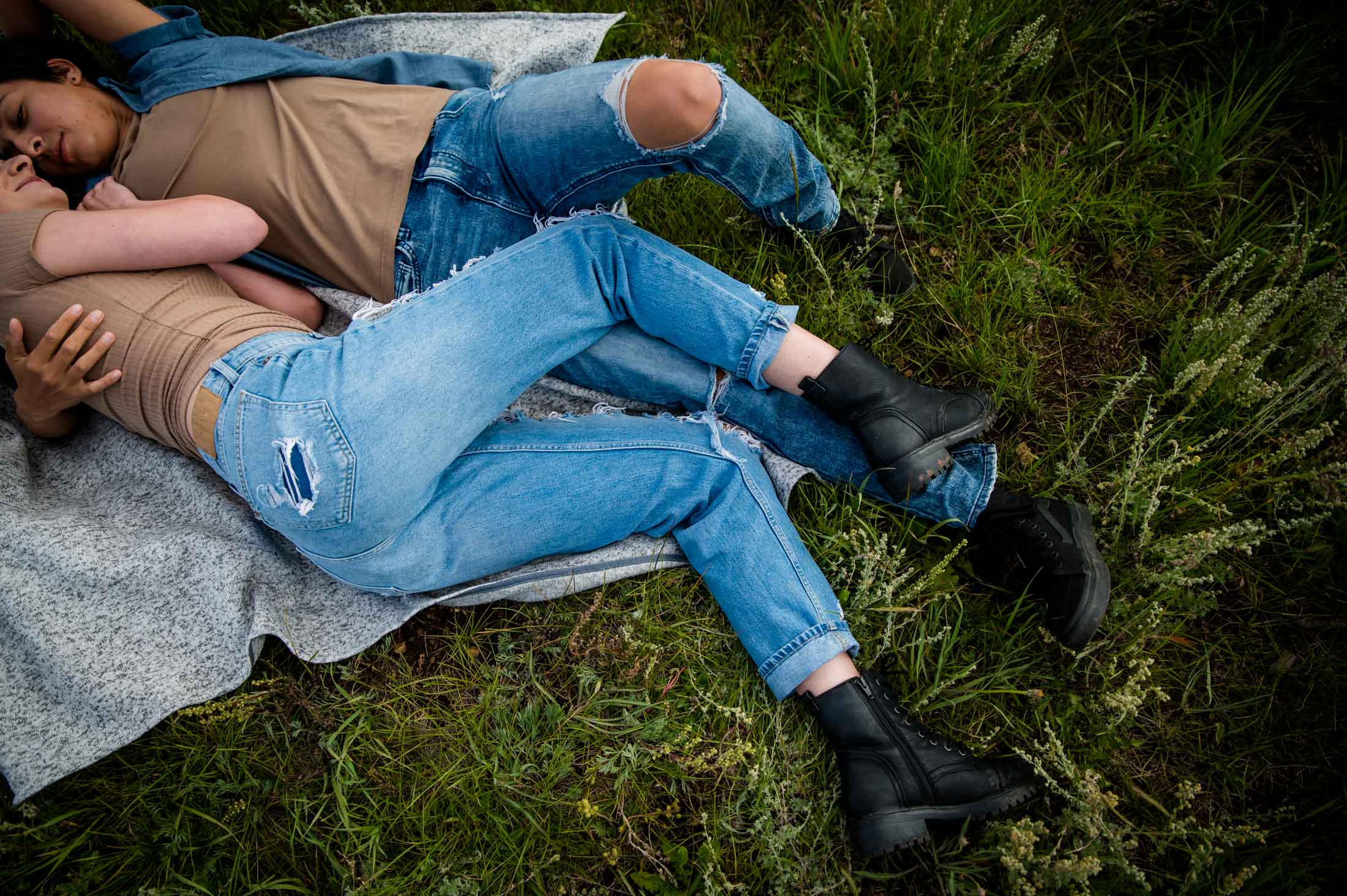 The Engagement Photography Experience
during a fun, laid back, and candid photography experience for adventurous couples
I provide you with: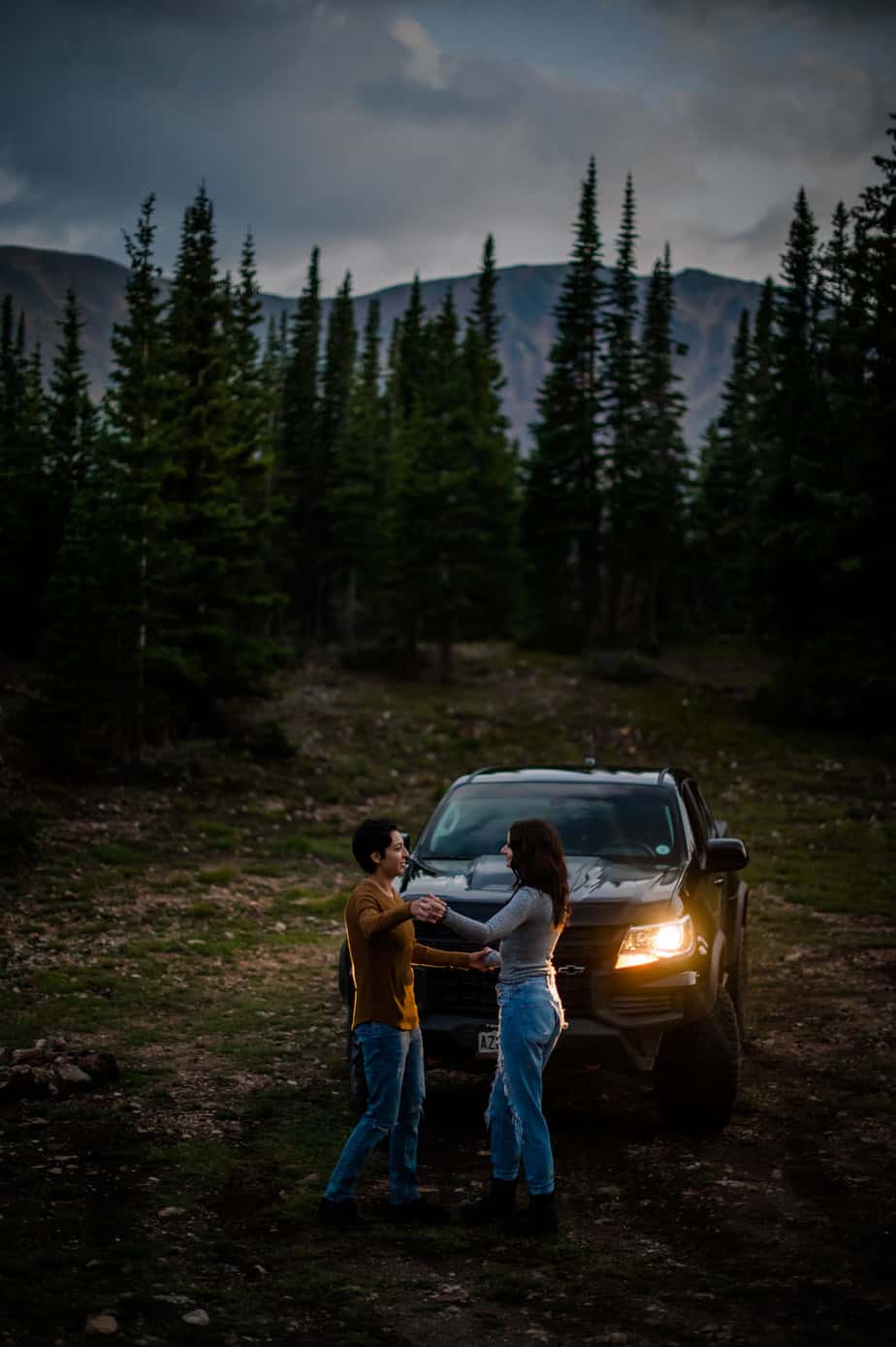 Have an experience tailored to your unique relationship. I provide custom location ideas and activity ideas that fit your vision & relationship. You do not have to hike to have adventures. You get to choose what experience is your kinda adventure.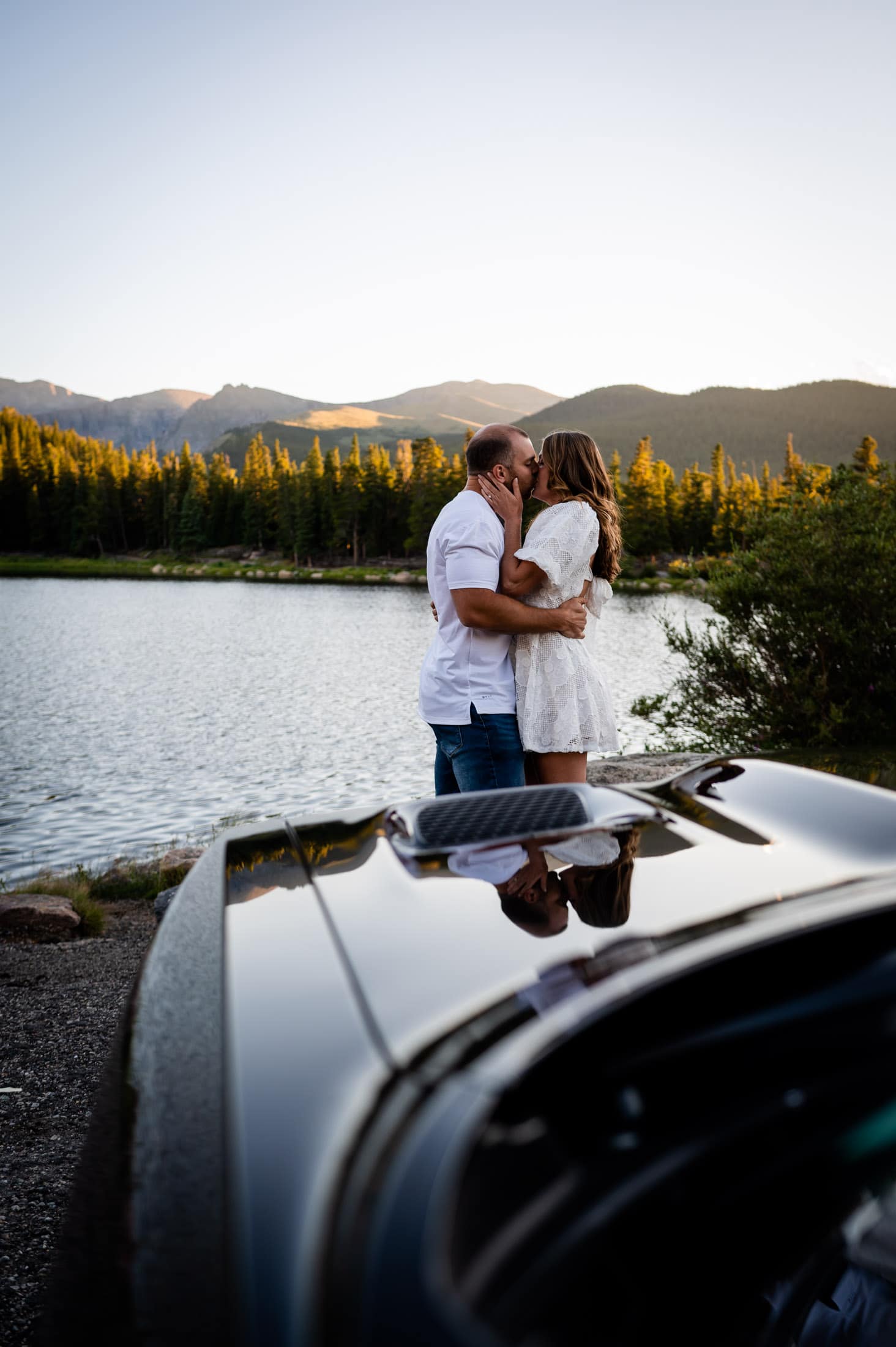 Laid back, Candid and Fun Photography
Definitely not the traditional photoshoot of modeling in front of a camera. You're here to create a time when you get to focus on each other fully and make amazing memories. The awesome photos are just a bonus to the most epic day.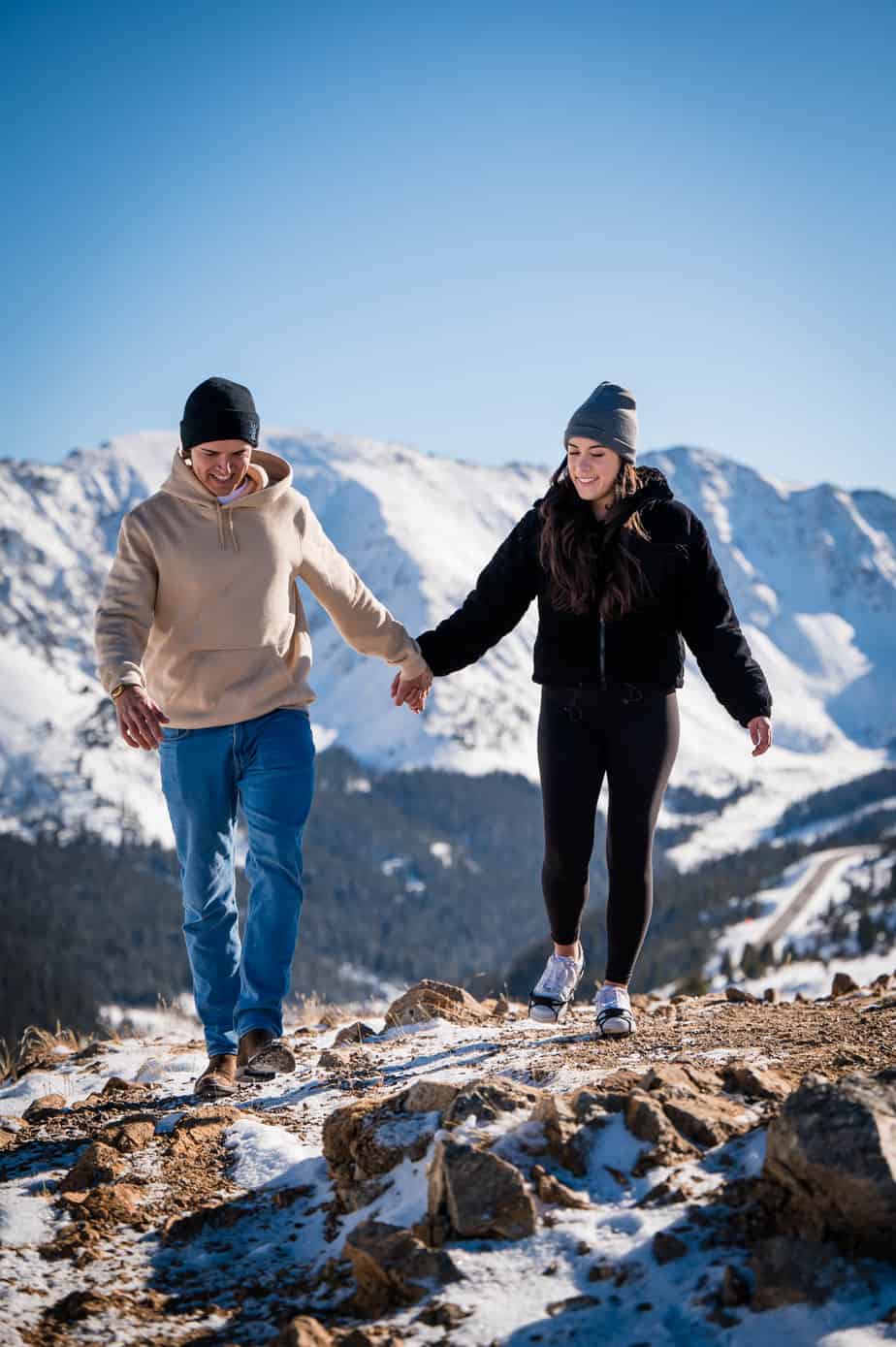 I've shot over 200 weddings and elopements since 2014. I started hiking more seriously in 2020. I became Wilderness First Responder certified in '22 and plan to get my AIARE avy level 1 cert this winter. I love learning and will research anything we might need to know for a certain area or activity. Safety first.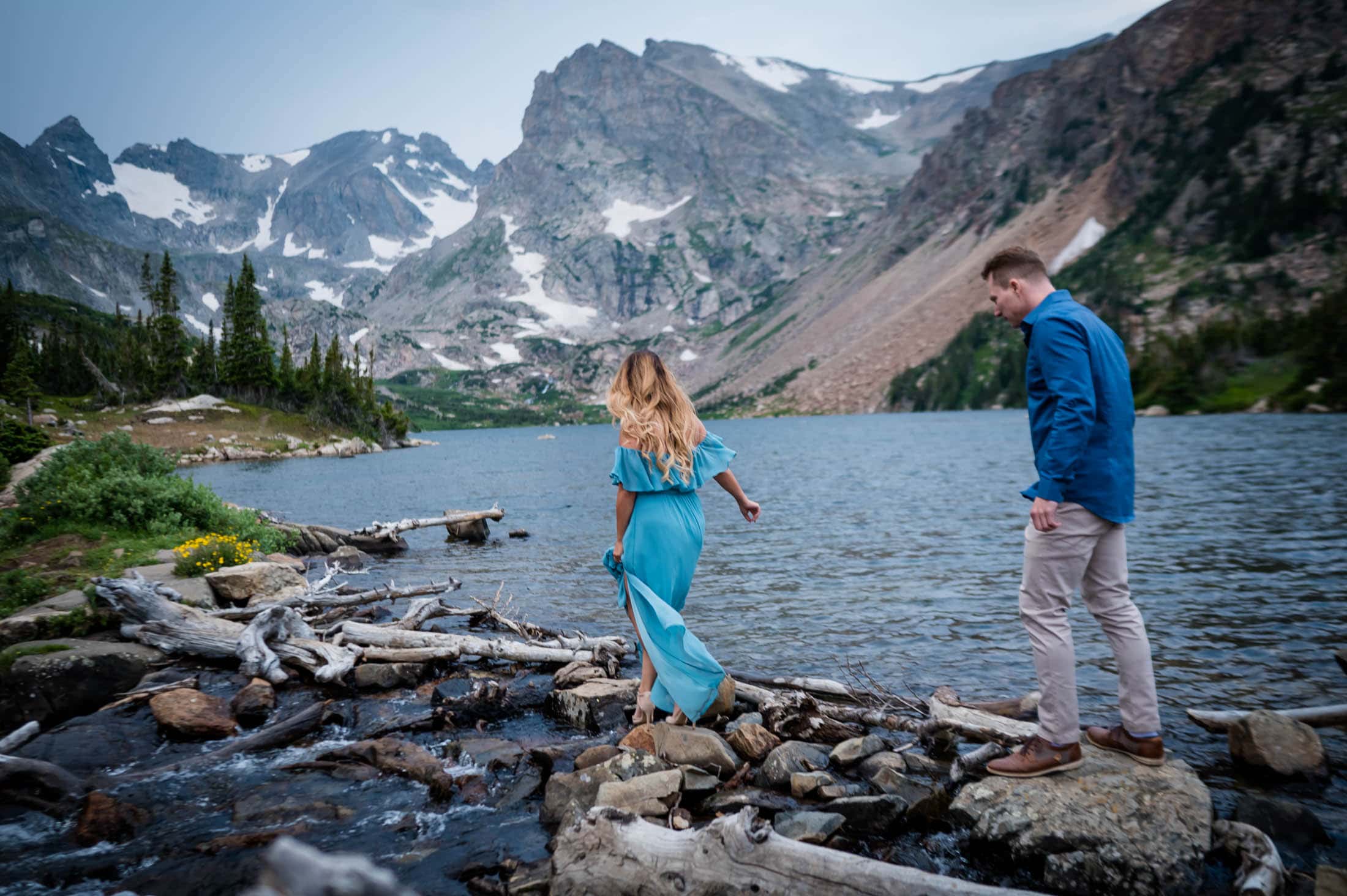 Engagement & couple's Photography pricing
*only available Tuesday, Wednesday, and Thursday within 4 weeks unless booked with an elopement or wedding package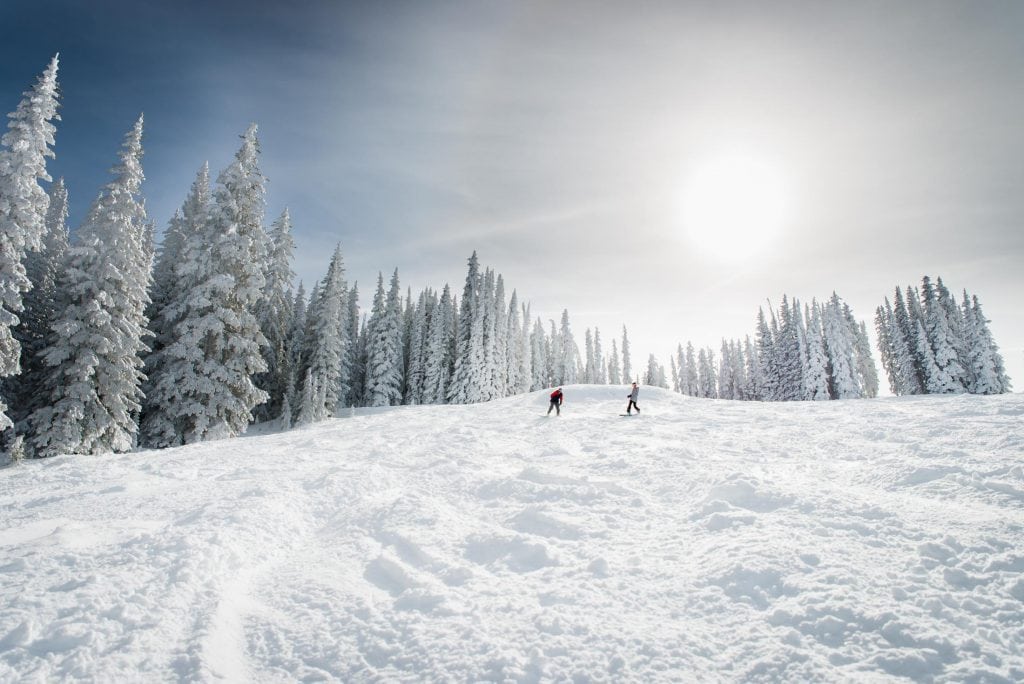 Two Hours
one photographer for up to 2 hours
Laidback & lifestyle coverage for bigger adventures like longer hikes, skiing or snowboarding, kayaking or paddleboarding, 4x4ing, camping, and travel.

– Location, Logistics, Permitting, and Adventure Planning Assistance
– All Edited Digital Images Delivered via Online Gallery
– Printing Rights
– Sneak Peeks Within 24 Hours
– Hikes 2 Miles Round Trip Included
– $800 per hour after 2 hours
within 100 miles of Denver: $1800
Colorado: $2200
Utah, Wyoming, Arizona, & New Mexico: $2300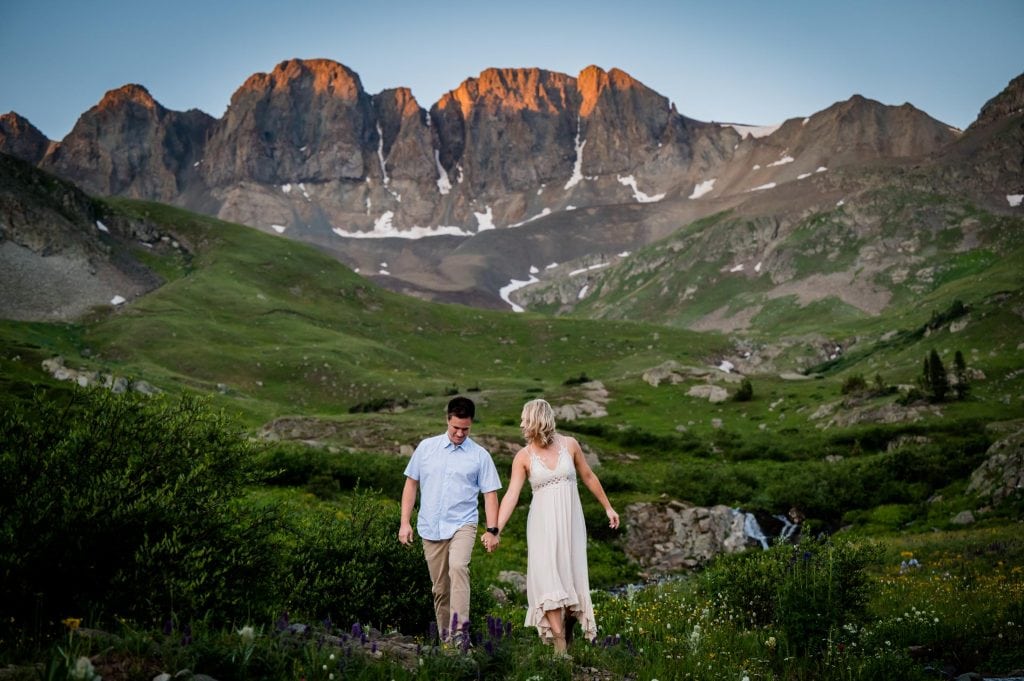 One Hour
one photographer for one hour
Perfect for exploring a beautiful place together and having it documented.

– Location, Logistics, Permitting, and Adventure Planning Assistance
– All Edited Digital Images Delivered via Online Gallery
– Printing Rights
– Sneak Peeks Within 24 Hours
– Hikes up to 2 Miles Round Trip Included
within 100 miles of Denver: $900
Travel within Colorado: $1400
​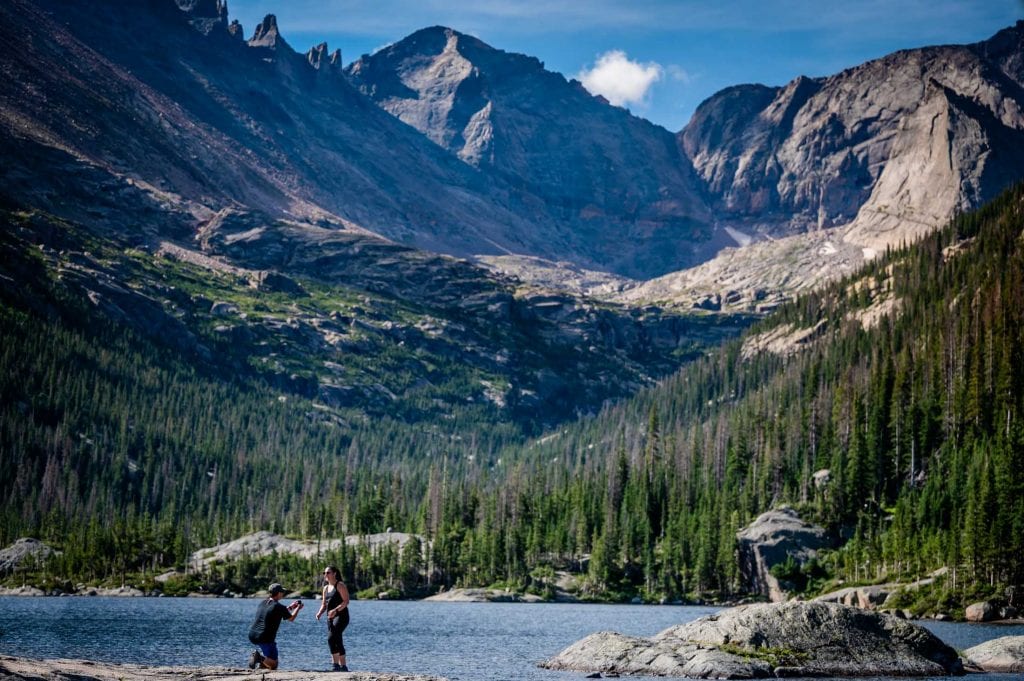 Mountain Proposals
planning assistance + proposal coverage followed by a 20-minute session
Going on an adventure in Colorado and want to propose while you do it?
Do it with proposal photography & a tiny engagement session adventure after in the same epic place by your new local bff to plan with & who wants it to be epic af with badass photography to cherish.

– 1-hour planning call 1 week prior – going over all the details like where to drop a knee, which direction to face, how to do it sneakily, and anything else that you will never think of and I can be helpful by sharing, etc
– Location, Logistics, Permitting, and Adventure Planning Assistance
– custom list of locations that suit your vision and needs
– sneak peeks delivered via online gallery &
available for download to share within 24 hours
– full resolution, edited digital images delivered within 6 weeks
– 50+ photos per hour
– includes a 4-mile round-trip hike
within 100 miles of Denver: $1100
Colorado: $1600
reviews from other couples
Danielle & Robert
Taking pictures with Nat Moore was one of the most fun experiences I've ever had! She is incredibly talented behind the camera and super knowledgeable when it comes to adventures. I loved every minute of our session and can not wait for the next!
Kaitlyn & Blair
I was referred to Nat Moore Photography after another adventure photographer was booked and I am so glad we were!! Natalie spoke with us on the phone before booking and we discussed what we were looking for. She was super responsive the time leading upto the day of. She gave us options that had what we were looking for and was very detailed in what those spots would be like to get to and what to expect. She was very friendly and made us feel at ease the whole day. She kept it natural but did have us do some of your standard poses as well!! She got our pictures back to us in 3 weeks and they are amazing!! Highly recommend!!
Check out all of my 5 star reviews on Google!
Recent Blogs