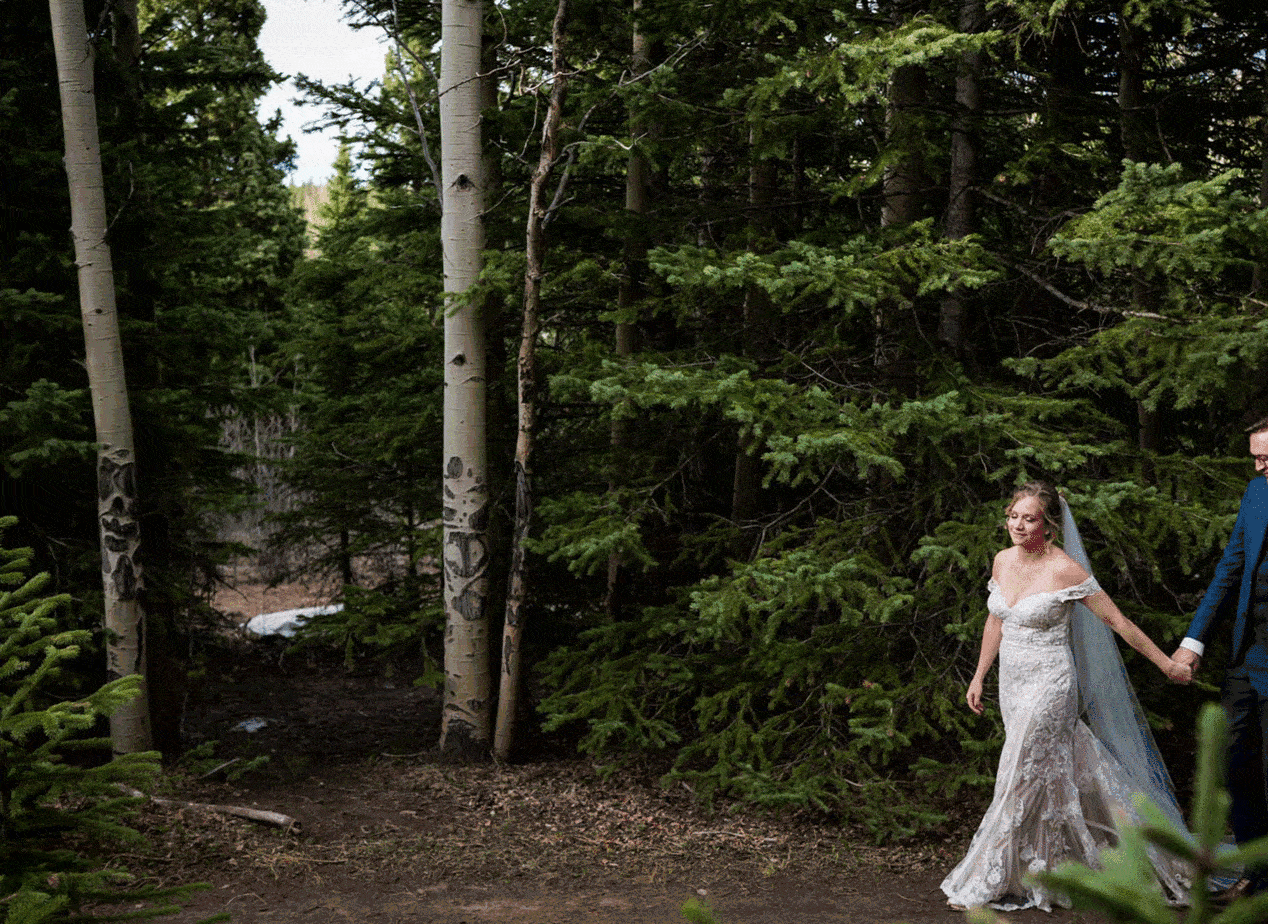 Front Range Mountain Elopement Photographer in Colorado
Kira and Kyle were originally supposed to have a full wedding on NYE 2020. But just after we hung out for their engagement session the world went to crap and their big wedding slowly turned into an intimate mountain elopement with their closest family members. Honestly, it was absolutely perfect. They had their intimate mountain elopement on their original date and because we split their package up we got to adventure another day, too. I love getting to do day after adventure sessions with couples. The pressure of the day is gone, no timeline, no family that's waiting for us. It's the perfect way to celebrate after the day. They got to get all dressed up again and I gotta do what I love most, adventure with people who are so in love.

These two are beyond adorable and can't keep their hands or eyes off of each other. When we first met for their engagement session in February 2020 they were in med school together. When we got to do their adventure session a few months after their elopement, they had both just finished being students for the first time in years. They had completed all of med school just days prior to us hanging out and were waiting to hear from the hospitals where they were hoping to get in as new doctors at. It was the perfect way for them to celebrate not being students anymore, and to get to relive their wedding day a little.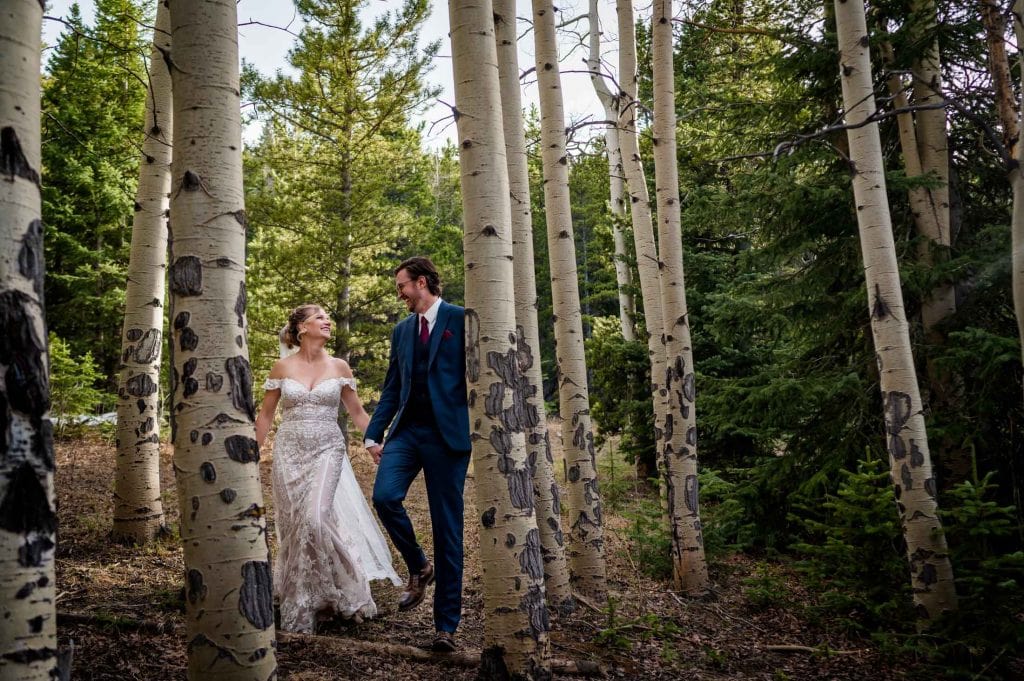 Colorado Elopement Vendors
Bouquet & Boutonniere Florals: Ardent Rose Floral Design
Arch & Arch florals made by Kira's father and mother-in-law
Dress: Encore Bridal in Fort Collins, Colorado
Her Boots: Nanette Lepore
Suit: Ted's Clothiers in Englewood, Colorado
HMUA: done by Kira
Ready to start planning your Mountain Elopement in Colorado?