Shai & Nick's Wedding at Arrowhead Golf Club
Arrowhead golf club Wedding | Colorado wedding photographer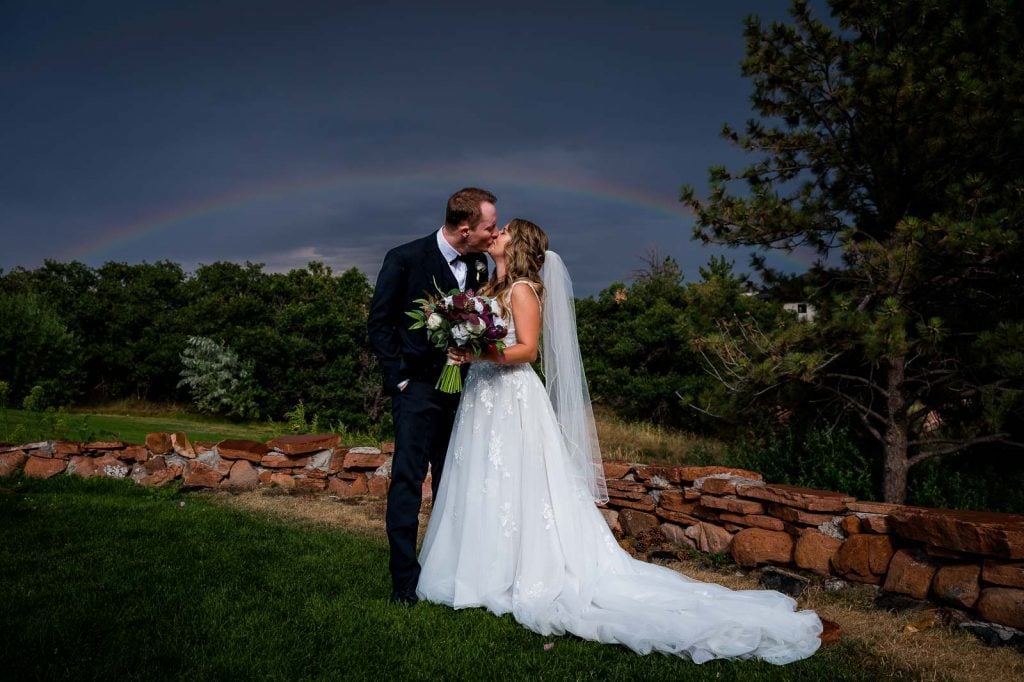 I met Shai & Nick (and their pups plus the person who introduced them, Amy, who had taken on the role of dog wrangler) when we went hiking for their engagement session at Lake Isabelle last July. We hiked up 2 miles to one of the most gorgeous lakes and spent the evening exploring the shore, loving on their pups, and just hanging out. We may have spent a little too long waiting for sunset to light up the sky because we ended up hiking half way back in the dark. We had spaced to bring headlamps (rookie move, I know). It was all cool until we came up on a moose just off the trail with barely any light left. That was a thrill. LOL

They hadn't hired me for their wedding yet but as soon as we left from their session I just knew they were going to. We had a blast together but I think once they saw their photos it solidified it for them. 🙂 Their wedding day was no different except they were surrounded by all the amazing people who made them so amazing and who support their amazingness. It was such a gorgeous day surrounded by love and happiness. We had to wait out the rain and wind for a little bit but we were blessed with a gorgeous rainbow to reward our patience.

These are just their sneak peeks, so you can imagine how amazing their full day actually was! Arrowhead Golf Club is such a beautiful place to get married. They have a gorgeous ceremony site overlooking the arrowhead shaped red rocks. You often have dear crossing the golf course. You get to take a fun golf cart ride for romantic portraits around the rock formations. They have two reception areas one indoor and one gorgeous tent. Can you tell which one is my favorite? haha I've photographed in both and definitely prefer the vibe of the tent. There is nothing else quite like opening the side of the tent behind the couple's sweetheart table and having those views of the arrowhead rocks behind them, especially during an epic sunset.
The amazing venue, vendors and event staff that helped to put this day on are…
Photography: Nat Moore Photography
Venue: Arrowhead Golf Course
Florals: Compass Rose Floral
Planner: A Touch of Bliss
Hair & Makeup: I Do Beauty
Transportation: Premier Charters
DJ & Lighting: My Elite DJ

check out more of my past wedding work!