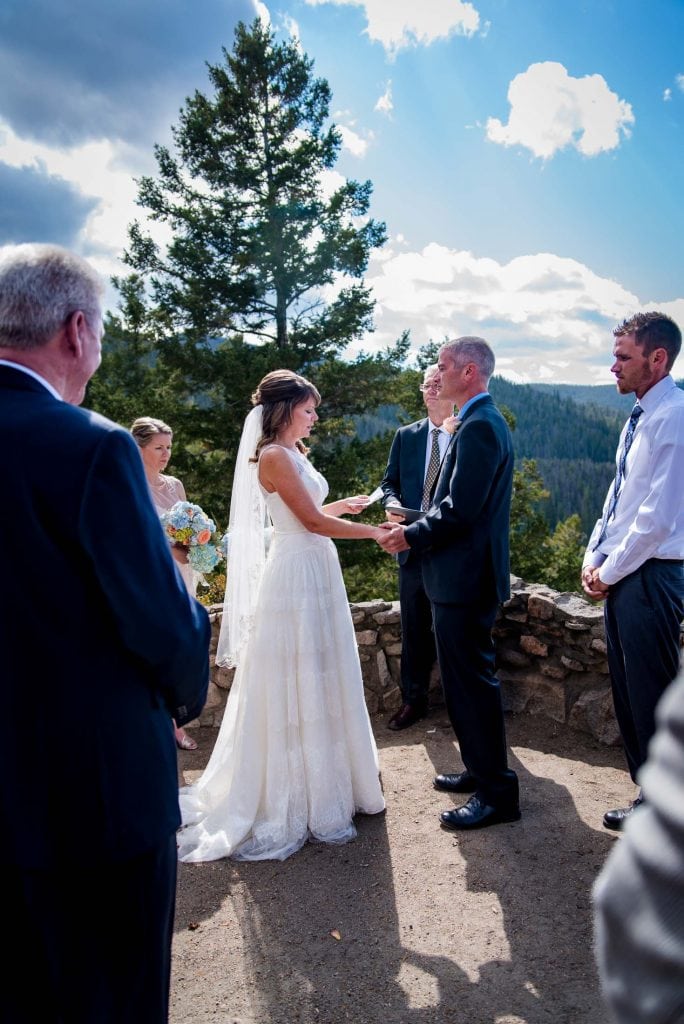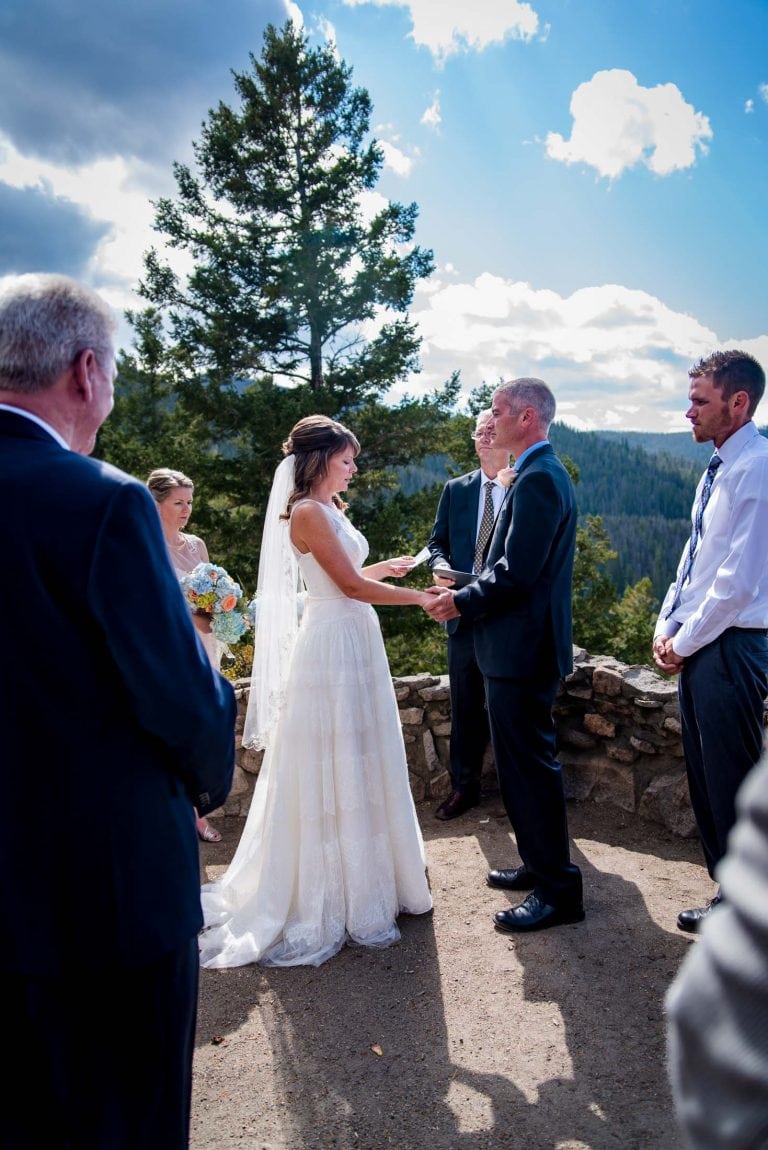 Doug & Casey's intimate wedding at Sapphire Point Overlook in Summit County Colorado just shows you can have a gorgeous mountain wedding on a budget. They had their reception upstairs at Dillon Dam Brewery with the beautiful 10 Mile Range in the background.

Reserve Sapphire Point Overlook for your intimate wedding or elopement through Recreation.gov. It can be booked as far as 6 months in advance. Reservations go quickly (especially for prime weekend dates and times) so be sure to get to the site right when your desired date opens to book. Make sure to have a backup plan in case it gets booked by someone else. I don't suggest planning your entire wedding around being able to reserve this site. I've seen many couples not be able to book the site for their date and time even though they had already booked a full wedding and sent invitations out around this locations.

Some good backup places in case Sapphire Point is booked are: Lake Dillon, Silverthorne Pavilion & Windy Point Campground.
Intimate Wedding at Sapphire Point Overlook