Catamount Lake House is one of my favorite wedding venues in Colorado. It has gorgeous mountain views, manicured lawns and big trees, and water. It combines all the best elements of Colorado in one beautiful spot.
Jill grew up in enjoying Steamboat with family so it's become one of her and Jordan's favorite places to be. Jill got ready with her crew at her family's house. And just up the street, Jordan got ready at the Steamboat Grand Hotel with his mates. They wanted to do a first look and complete bridal party photos before the ceremony so as soon as everyone was ready we headed over to the Catamount Ranch and Club's lake house.
After their first look, we had some fun for wedding party portraits before we tucked everyone away in the lake house for the guests to start to arrive. I just love this outdoor ceremony space with huge trees and a view looking out over Catamount Lake towards Walton Peak, the Sarvis Creek Wilderness and Blacktail Mountain. At night you can see the Milky Way rise right over it all, too!!
And they had a full team of local Steamboat Springs wedding vendors. These are great vendors for anyone's Catamount Lake House wedding!
Day of Coordinator – Reed Jones
Venue Coordinator (Catamount) – Lauren DeRoche
DJ – Michael Lancaster
Hair – Sheer Passion (Jessica)
Makeup – Wildhorse Salon
Officiant – Marlene Fisher
Shuttle Service – Go Alpine
Flowers – Steamboat Floral
Baker – Steamboat Baker
Looking for a wedding or elopement photographer in Steamboat Springs, Colorado? I'd love to help! Contact me today to check availability and click here for pricing details!
Click here to see more of my wedding work from Catamount Lake House.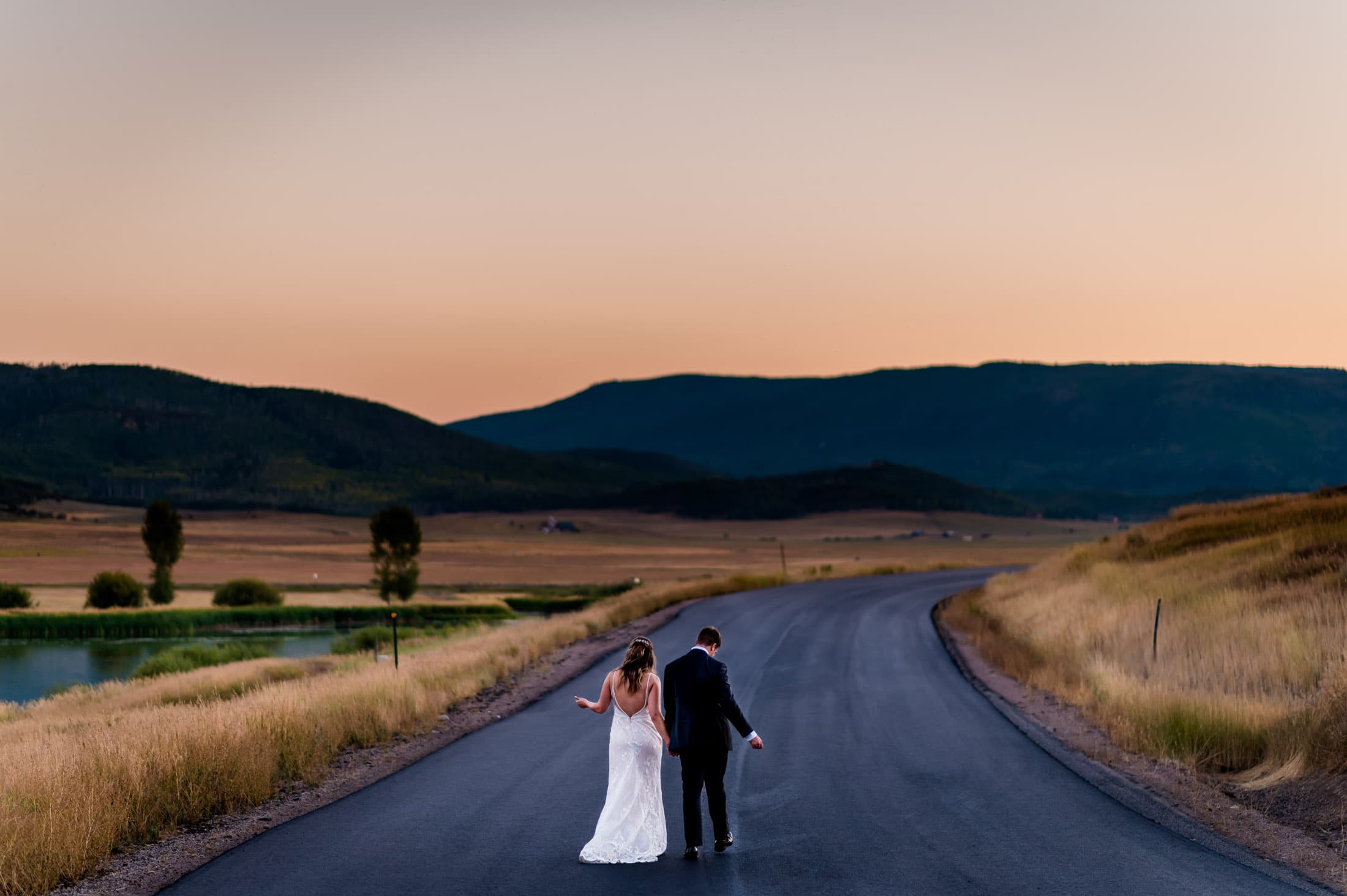 Catamount Lake House Wedding Photographer in Steamboat Springs