I'm the live life to the fullest type. Be kind to everyone. Share my passion for the outdoors and enjoying everything life is meant to offer.
I've carried a camera since elementary school, always documenting the field trips. It was on throw away film cameras that my mom would scrounge change out of her purse to get developed for me. Until I got my first real film camera from my grandfather when I was 9.
I worked summers in Alaska at a fishing lodge with my little brother as teenagers. I would clean cabins, serve breakfast and dinner, and greet the guests with my camera when they arrived back from a day of fishing. During the slower times, I would sell fishing trips to the cruise ship tourists on the dock for the local fishing guides. I got $50 per tour I sold. One summer the lodge didn't open due to low bookings, so we got jobs on a fishing boat that ran the Southeast Passage instead. No doubt those jobs had a lot to do with who I am today.
I'm available for travel anywhere in the world.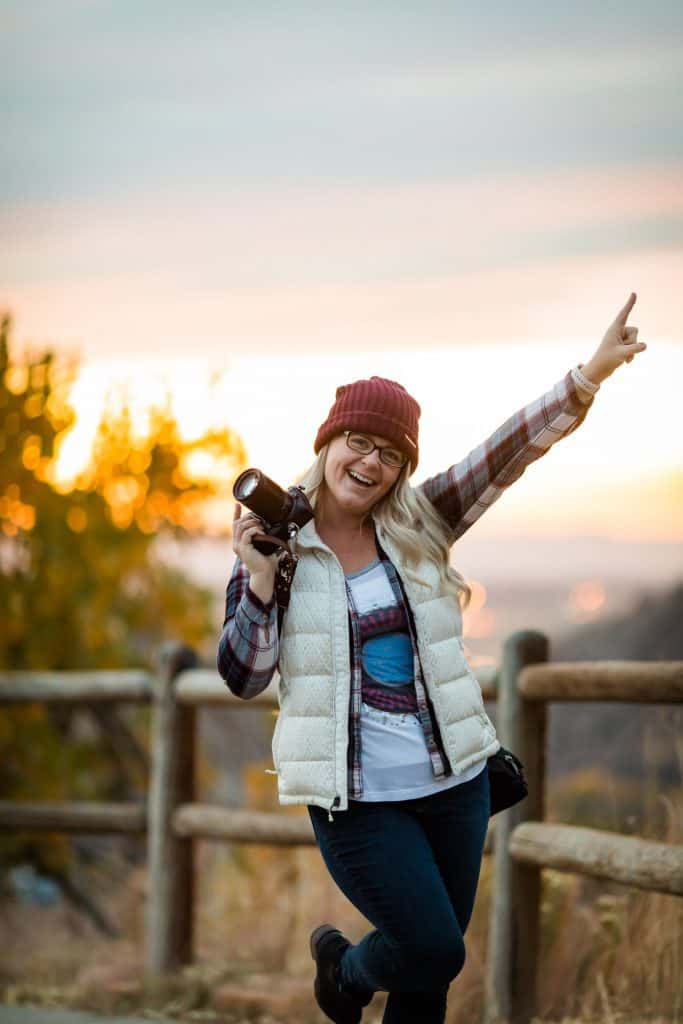 Live Passionately
Love Wildly
Wander Wonderfully
Adventure Photographer in Colorado
Celebrate life together in ways as unique as you are.
More Elopement Planning Resources
Photography for people who are happiest making memories together.
Some of my happiest memories were made on adventures with the people I love. I've made wonderful new friends on adventures. There is something so genuine about pushing yourselves to the next level together.