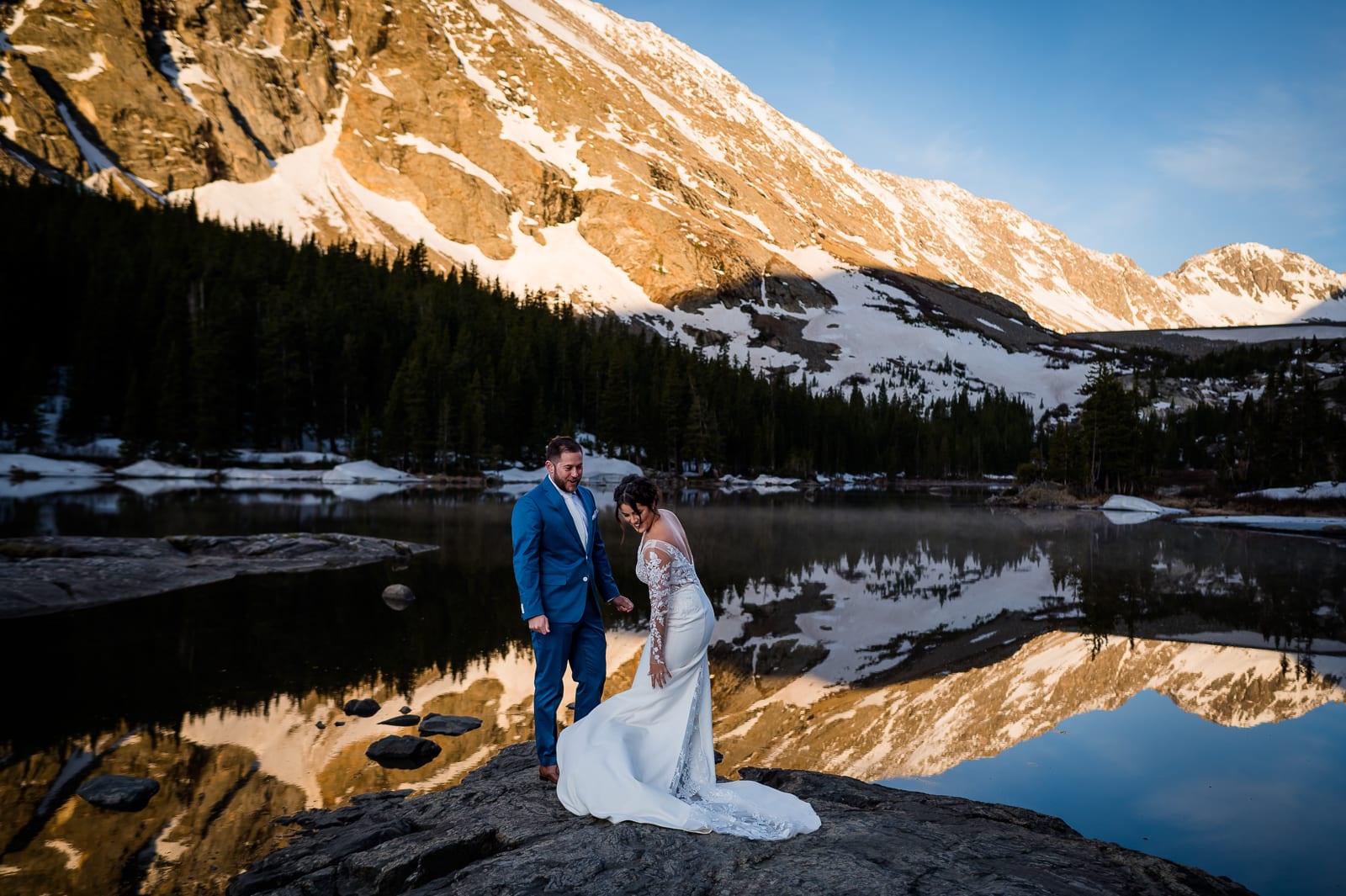 Erin and Jim Elope at Blue Lakes in Breckenridge, Colorado
Breckenridge hiking elopement photographer | sunrise elopement at blue lakes
I'm a Breckenridge Hiking Elopement Photographer who works with couples who want to make their own traditions and don't care about societal norms. I work with you to help you come up with the perfect elopement day by learning about the kind of wedding day you dream of coupled with your idea of the perfect adventure. If you already have all the ideas then I just help make them a reality. But if you need help thinking of ways to celebrate than I'm here to help with the brainstorming process, too!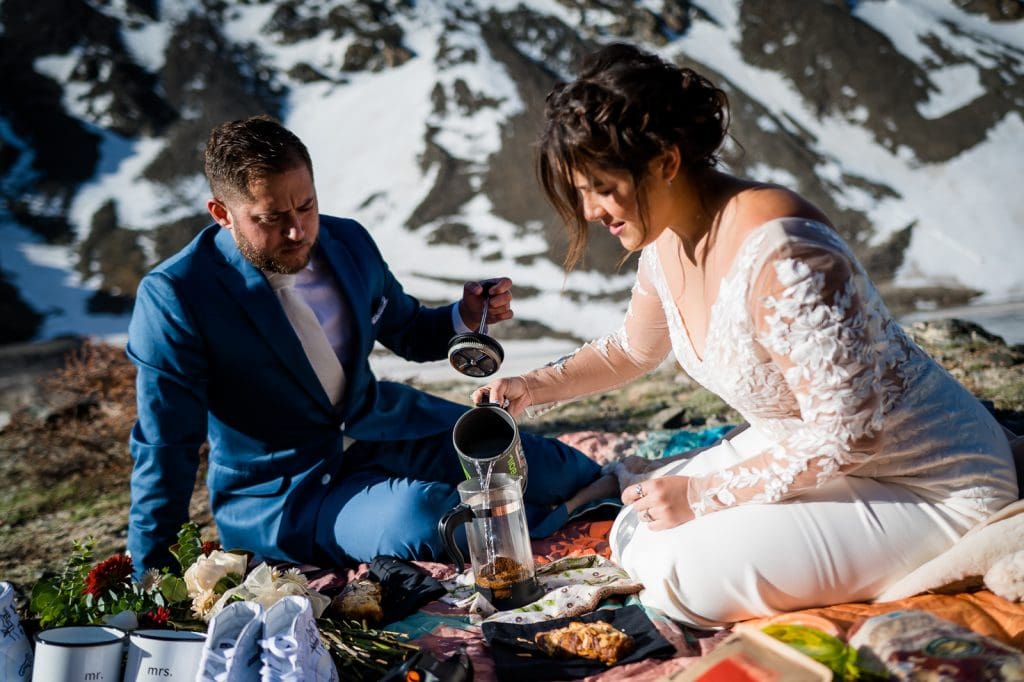 Erin & Jim's Elopement

We met on Facetime as they were on the road to an adventure with some family. We immediately hit it off and I knew they were my people and we'd have a blast on their elopement day. I learned how within two month of meeting they were going on a month long road trip together. They didn't know if they were crazy or it was fate, turns out it was fate. On the road trip they jammed out to the Talking Heads and found their shared love for the song "This Must Be The Place".

They both got ready at nearby cabins in Blue River. Erin had her hair and makeup done early in the morning by the always amazing Dahlia. She carried a bouquet by Black and Blossomed in her pack. Her dress is from Luv Bridal. Jim's custom suit is by Indochino. They lounged on Rumpl blankets and made french press coffee with their JetBoil. They both wore a pair of Vans that their friend created some custom artwork on!
Blue Lakes in breckenridge, Colorado

They both wanted to do sunrise (have I mentioned I just knew they were my people?) and they already knew they wanted to elope at Blue Lakes in Breckenridge. Blue Lakes is one of my absolute favorite spots that is within about 2 hours of Denver. It's 2 high alpine lakes in between towering mountains including one of the most popular 14ers, Quandary Peak. The lower blue lake sits right below treeline and the upper lake just above tree line. There are multiple waterfalls in the area as well. The mountains were dusted with white snow since it was early June and the area just got recent snow. And we were blessed with a gorgeous sunrise alpine glow and no wind so we had a lake of glass, meaning a perfect reflection.
If you're planning to elope in Colorado and looking for a photographer let's connect!
To get started planning check out my free Colorado Elopement Planning Guide!
See more of my recent elopements on the blog