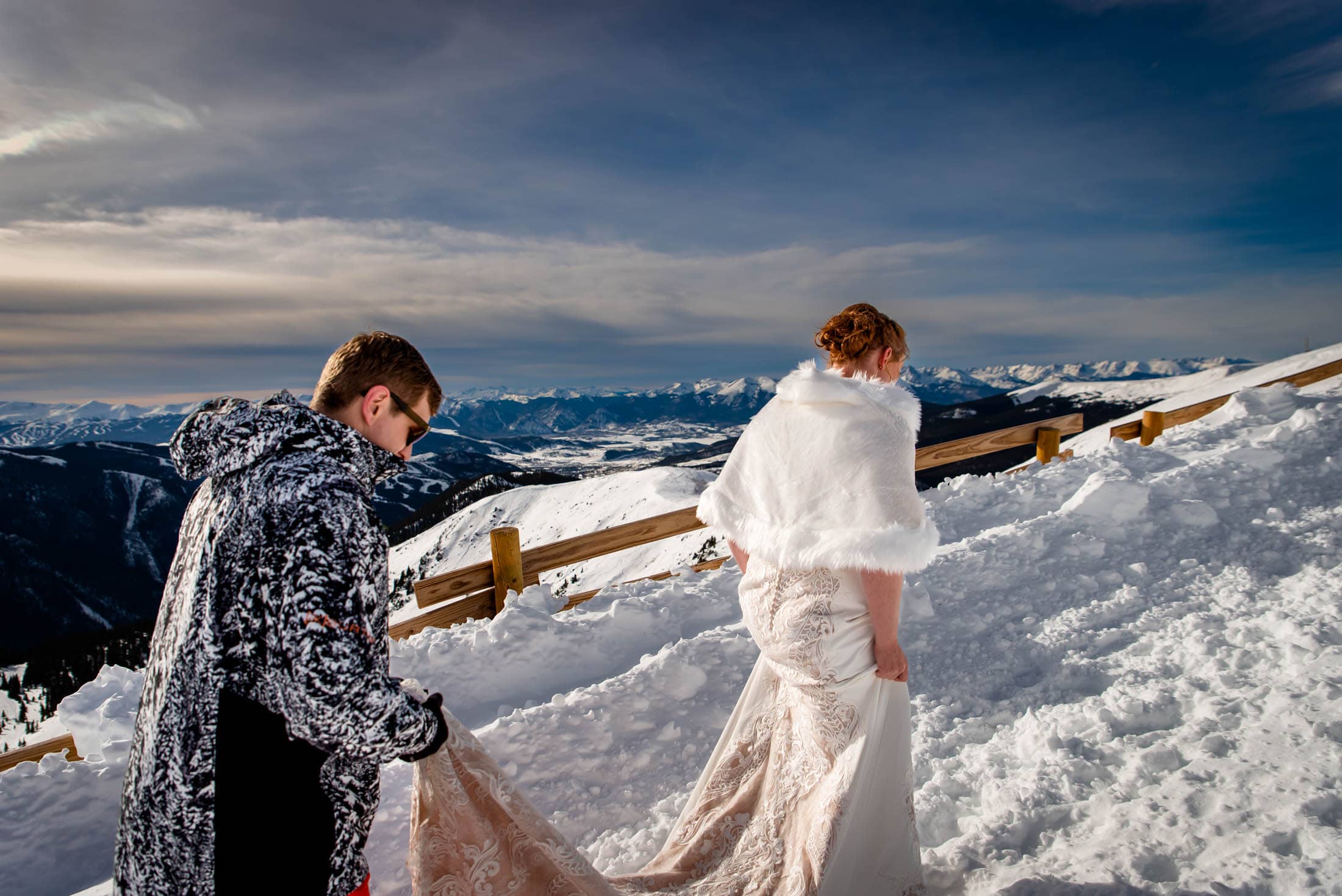 Two Snowboarder's Adventure Wedding in Colorado
Colorado Snowboarding Elopement Photographer | Arapahoe Basin Snowboarding Wedding
Choosing to elope means one thing, you want to do what you want on your wedding day. And what you want to do might not be "traditional". I'm here for untraditional and new traditions. Some people find themselves happiest on an adventure in the great outdoors. They couldn't imagine having a wedding in a venue that has four walls and a roof. They crave the earth's majesty around them. And they're likely someone who chooses experiences over things. There aren't many of us local Colorado adventure photographers who can ride and take photographs. I've been riding for 24 years and will forever be stoked to get to document people shredding.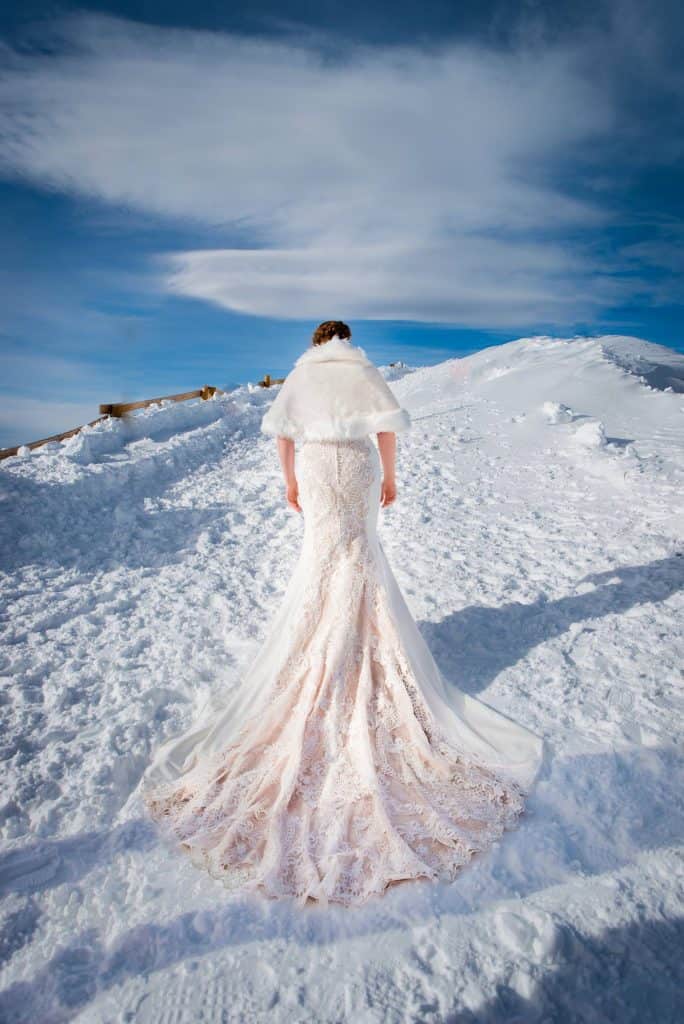 Colorado Snowboarding Elopement at Black Mountain Lodge
This adventurous couple loves snowboarding together and with their loved ones. They chose The Black Mountain Lodge at Arapahoe Basin for their intimate wedding in Colorado. The Arapaho National Forest is home to some of the most spectacular rocky 13er and 14er peaks in Colorado. The top of A-Basin Ski Resort has views of Loveland Pass, Keystone, and Breckenridge. It's an easy ride up the chairlift to get those epic top of the world views in Colorado.
Arapahoe Basin offers a ride on the chairlift for guests of Black Mountain Lodge weddings. The lodge offers a killer view of Grizzly Peak and Lenawee Mountain in the background. You can't beat this ski resort to host your adventureous elopement or intimate mountain wedding. In the summer it boasts fields of wildflowers, green grass and ponds of crystal clear snow melt. And because they own their land, they offer some of the earliest and latest season skiing and riding in the state. You can even ride of the 4th of July most years!
Black Mountain Lodge was ranked one of the top "out-of-the-ordinary" wedding venues on The Huffington Post.

Want to see more of my winter elopement work? Check out this ice skating elopement shoot at 12,000′ on the Continental Divide!
If you're looking to elope on one of Colorado's many ski mountains and want a photographer that can keep up contact me here! As one of the few local photographers doing Colorado Snowboarding Elopement Photography, I'm ecstatic to ride with you!

Check out my Winter Elopement Guide for more tips on planning your snowboarding elopement!

Thank you to Savannah Chandler Photography for bringing me on as a second at this awesome Colorado snowboarding elopement!