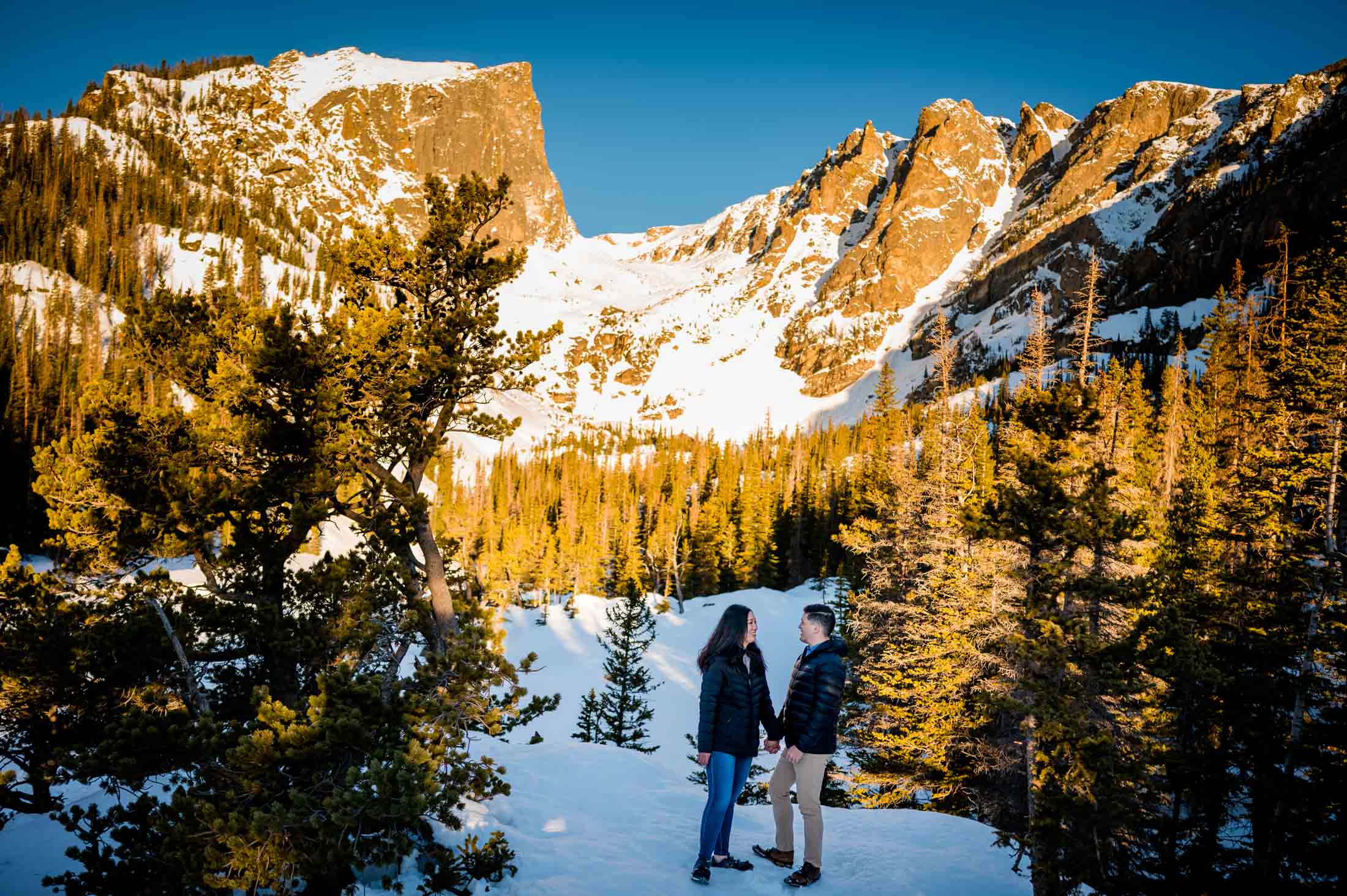 How to Plan a Mountain Proposal in Colorado
How to Plan an Epic Mountain Proposal in Colorado
Hire a Mountain Proposal Photographer to Help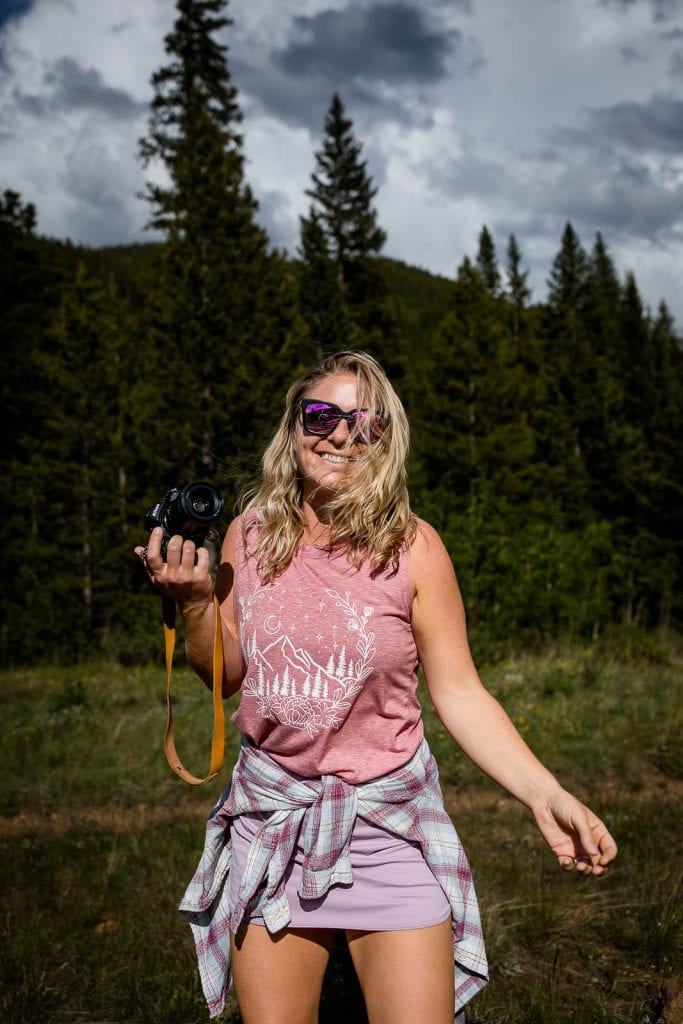 First of all, hiring a photographer who has planned and documented mountain proposals in the past can be invaluable. I know you may be thinking you don't have the funds for that but I promise this moment deserves to be documented. And you will not regret hiring someone who has done this a time or two.

I help with location scouting, planning how to surprise them, and where to drop the knee for the best vantage point of it all. I include gear lists and anything else you might need to know or think about while trying to plan an epic proposal. Including vendor recommendations to help take your proposal to the next level.
The Best Season to Propose in Colorado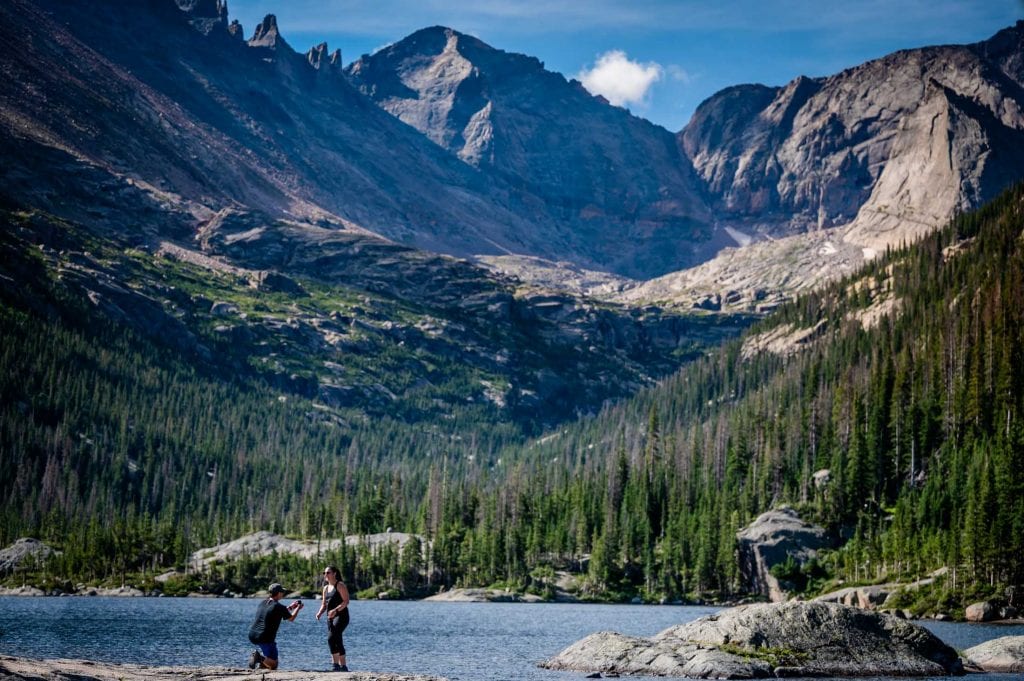 You can propose in any season in Colorado. You just have to remember that you will be in the Rocky Mountains. Which means high elevation. Thus, can mean many different kinds of weather, sometimes even changing in a matter of minutes. But each season is unique, beautiful and fun for different reasons.

Winter will have fewer tourists at the most popular spots. It also means you won't need reservations to get into our National Parks. But it also means much much colder temps. Road closures: meaning less accessible high alpine locations – unless you want to hike (or snowshoe) in. Always have a backup location plan with your photographer in winter in case of a blizzard.
Spring is likely to still have a lot of snow since March and April are Colorado's snowiest months. But just as easily as you can get a blizzard in the spring you can also get really warm and sunny days where the snow melts super fast. Spring in the Colorado Rockies does not mean wildflower season.
Summer is Colorado's wildflower season which is from mid-July to early August usually. If you want to be able to hike or take a 4×4 vehicle to the top of a mountain pass without snow then this is the season for you. Summer will also provide the warmest temps (usually) in the mountains. But summers come with thunderstorms that usually happen in the afternoon to evening. So the earlier the better. A sunrise proposal will also mean that you can get to the most popular places with a lot fewer people than in the afternoon or during sunset time.
Fall is a gorgeous time of year in Colorado's Rocky Mountains. Though you can really get any weather from snow to summer temps it is worth it because the Aspen trees are turning. You just have to be mindful of weekends and holidays with the "leaf peepers". Colorado is one of the biggest tourist states and they flock from all over the world to be here when the Aspen leaves turn. I always suggest weekdays but especially during peak fall time. Which usually runs from mid-September to early October in the high country.
Choosing a Location for Your Proposal
Choosing a location for your mountain proposal can be based on a few things. The time of year, what you're envisioning, your relationship or engagement story, what region of the state or environment you're envisioning, and your physical abilities or limitations. Plus the kind of vehicle you have or the activity you want to incorporate. This is where working with a photographer who is familiar with locations and proposal logistics will come in handy. I help you find a location (if you don't already have one in mind) and then I help you figure out the best logistics ie where to drop a knee, how to figure out how to get them to wear what they'll be happy being photographed in without giving away the surprise ect.
The Best Places to Propose in Colorado
Ways to Make Sure They're Photo-Ready – If They'll Care About That
Set up a photo shoot for you two. Not only can you photographer help stage everything but this way they'll know to be photo ready and wearing something cute. This is ideal for people who will care what they look like when getting proposed to and having photos taken.
Tell them you want to shoot a TikTok video or reel. While you're creating your TikTok or reel you can work in your proposal and your unsuspecting future fiance will never know.
Tell them you are taking them out to a nicer restaurant after your adventure. This may prompt them to get a little more ready than they would if they were just going for a hike.
Get their nails done or have press-on nails ready after the proposal.
Adventurous Date Ideas Perfect for a Proposal – During or To Celebrate After
Go for a hike
Exploring a mountain town
Have a mountain picnic
Road trip to some beautiful scenery
Take a dip in some epic hot springs
Take a gondola ride to the top of a mountain resort
Go dog sledding in the winter
Go kayaking or paddleboarding on an alpine lake
4×4 to the top of a mountain