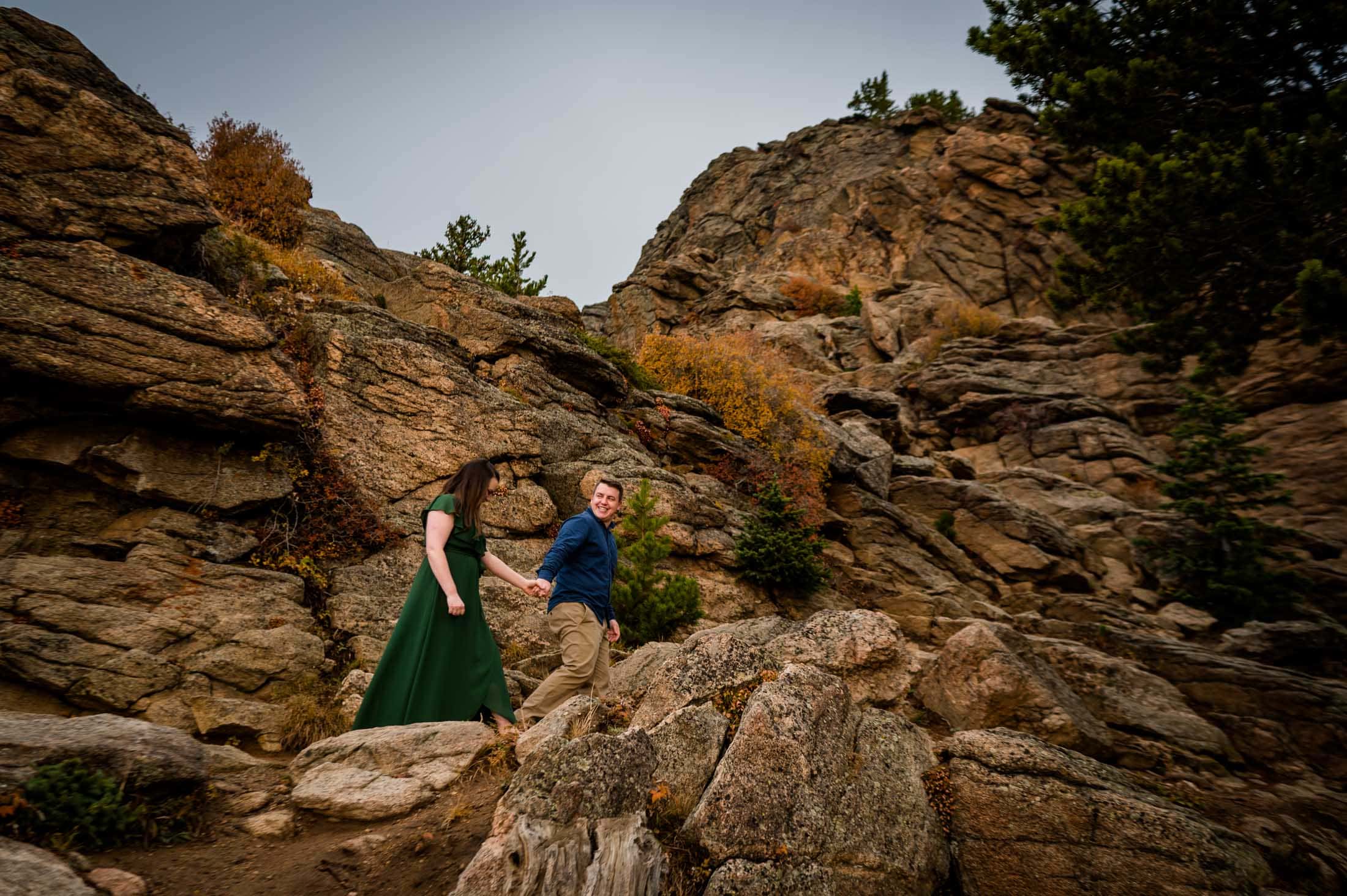 Adventure Couples Photographer in Colorado
Katlyn and Blair met in Colorado some years back when they were both living here. Blair proposed in Telluride and we all wanted to head that way for their adventure engagement session. As a Colorado Mountain Engagement Photographer who is in love with Telluride, I was super down to drive out. But since they don't live here anymore and were travelling in, Telluride was just a bit too far for this trip. That's okay though because I know of some spots near Denver that definitely give those epic mountain vibes. Since they had previously lived here they understood that sunrise is better than sunset. Especially for locations closer to Denver that are easier to access because less people will be out for sunrise. So we met up a little while before the sun was set to rise. Since it was cloudy we waited a little longer than usual for light but once it came up we were blessed with a glorious pink and purple sky as the sun came up into the clouds.

After the sky turned to its normal color we set off for more adventure. Hitting the mountains for sunrise means a lot less people, so that also means playing in the road is more possible. We found everybit of color in the Aspen trees along this pass in Idaho Springs. Finishing off the session with a little hike to a gorgeous old Aspen forest as the sunlight finally started to come out of the clouds and warm us. Adventurous sunrise sessions are my favorite way to start the day.
Colorado Mountain Engagement Photographer
Want to know some of the best locations for elopements and engagement photography near Denver?
Ready to adventure for your engagement or elopement?
I'm here to help you plan and capture your epic Colorado experience!