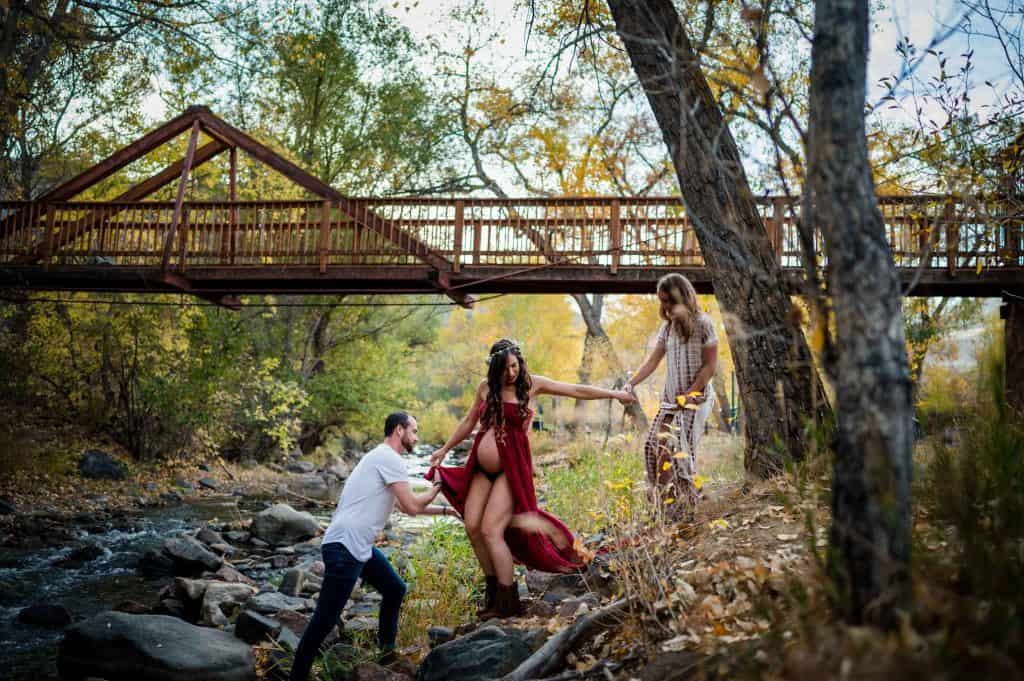 Throuple's Photographer in Colorado.

Jess reached out to me for maternity photos in the Denver area but with some mountains in the background. When she showed up and wasn't the one who was pregnant, I quickly realized they were in a throuple! That baby is getting so much love right now I cannot even tell you. These three were absolutely beaming with joy at the thought of their baby and growing their family. They had such wonderful light, and I just slipped right into their energy and vibed with their natural interactions. It was so beautiful.

Lauren and Jess both practice yoga and teach. She had seen amazing pose by a dancer I believe, and wanted to try to recreate it. Comment below and tell us which photo you think it is!

We did them in the Fall before the baby came but had to fight with Colorado's windy season. After rescheduling a few times due to low temps and crazy wind, we finally got to meet on a gorgeous evening in Morrison for their Denver maternity photos.

Lauren and Mike had met Jess at a Gryffin concert and so that was baby's first onzie of course.


Throuple's Photographer in Colorado
I offer maternity and in home lifestyle newborn session packages for expecting families in Denver and Colorado's Rocky Mountain region. Check out one of my in-home lifestyle sessions here.

Want to book your session in Colorado with me? Click here to fill out my inquiry form and get in touch!

If you're looking for a maternity like Lauren's you can find it here!