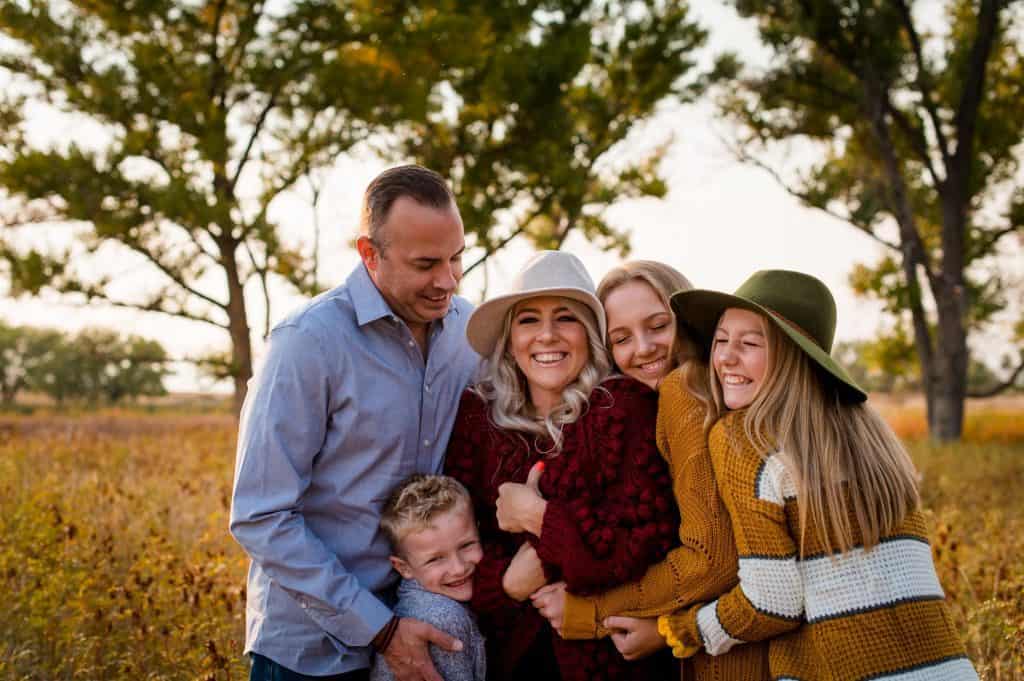 I've known this adorable family for over a decade now. I met Brenna back when I went to CU in Boulder. She was my esthetician working at Waxing The City then, and now she owns the place. Her and Brandon had recently met online and were in a long distance relationship still. We hit it off immediately because my hubby and I had met online only the year prior and were in a long distance relationship currently.

I got to photograph them when Wyatt was just a little thing several years back. So when Brenna reached out for photos I was thrilled to get them in front of my camera again finally. Having clients come back after you've grown so much as an artist since their last time with you, it's a great feeling! Plus they had a wonderful family chemistry back then and I just knew it'd be an amazing time together.

As a Denver family photographer, my style isn't traditional. I'm more about you creating memories with your family than just standing still to have your photo taken while looking at the camera. It's very experiential, with my focus being in the the moments happening in front of me. We'll find something fun that your family will enjoy. You'll get cute and show up for the fun. Just bring your adventurous side and I'll guide you along a photo experience in beautiful Colorado.
Denver Family Photographer serving Denver, Boulder, The Front Range, Breckenridge, RMNP, & Vail.

To see more of my family work click here.