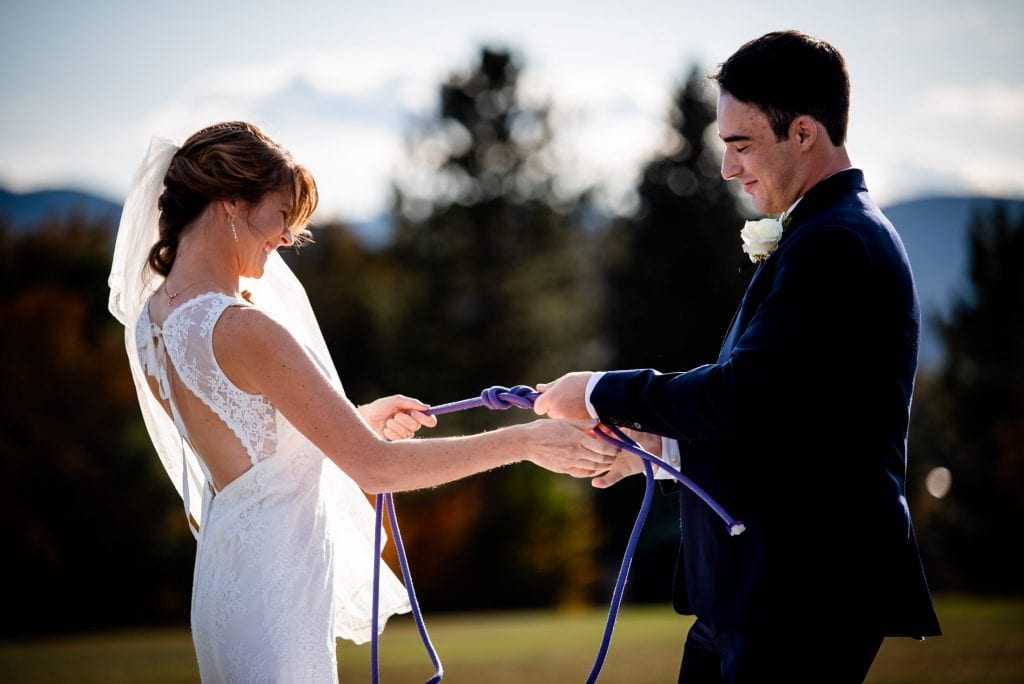 DIY Backyard Wedding in Colorado | Intimate Wedding Photographer
An adorable backyard wedding with DIY elements in Littleton, Colorado.
Stevie booked me only a month out from their wedding. But if there was any kind of rush on getting ready, no one could tell. They had settled on a smaller affair with a more relaxed, intimate vibe rather than the big fancy party they first imagined.
Her in-laws had completely overhauled their backyard just for the day. Their house backed up to a large park with the perfect set of mountain views just over some large pine trees in the distance. The back gate had a door that let out to the park. In the park, they set up an aspen tree arch and fold out chairs with beautiful ceremony decor.
We kept Stevie and AJ separate in the house which is always a fun little challenge on wedding days. They did their first look right in the front yard before AJ started greeting their guests and escorting them to the backyard.
They made painted antler centerpieces and catered barbeque. And used the raised back patio was for the dances, cake & dessert table, and the buffet. Their family made a charcuterie table from Heaven with all the perfect wine pairings to go along with it. And they catered barbeque from Famous Dave's.
After it got dark, they lit two bonfires and offered their guests blankets, hot cocoa, and smores to keep them warm on that beautiful fall evening. They made this day completely unique and all their own because of their loving families.
See more of my work like this Littleton, Colorado backyard wedding here.
Click here to see more of my intimate wedding work!