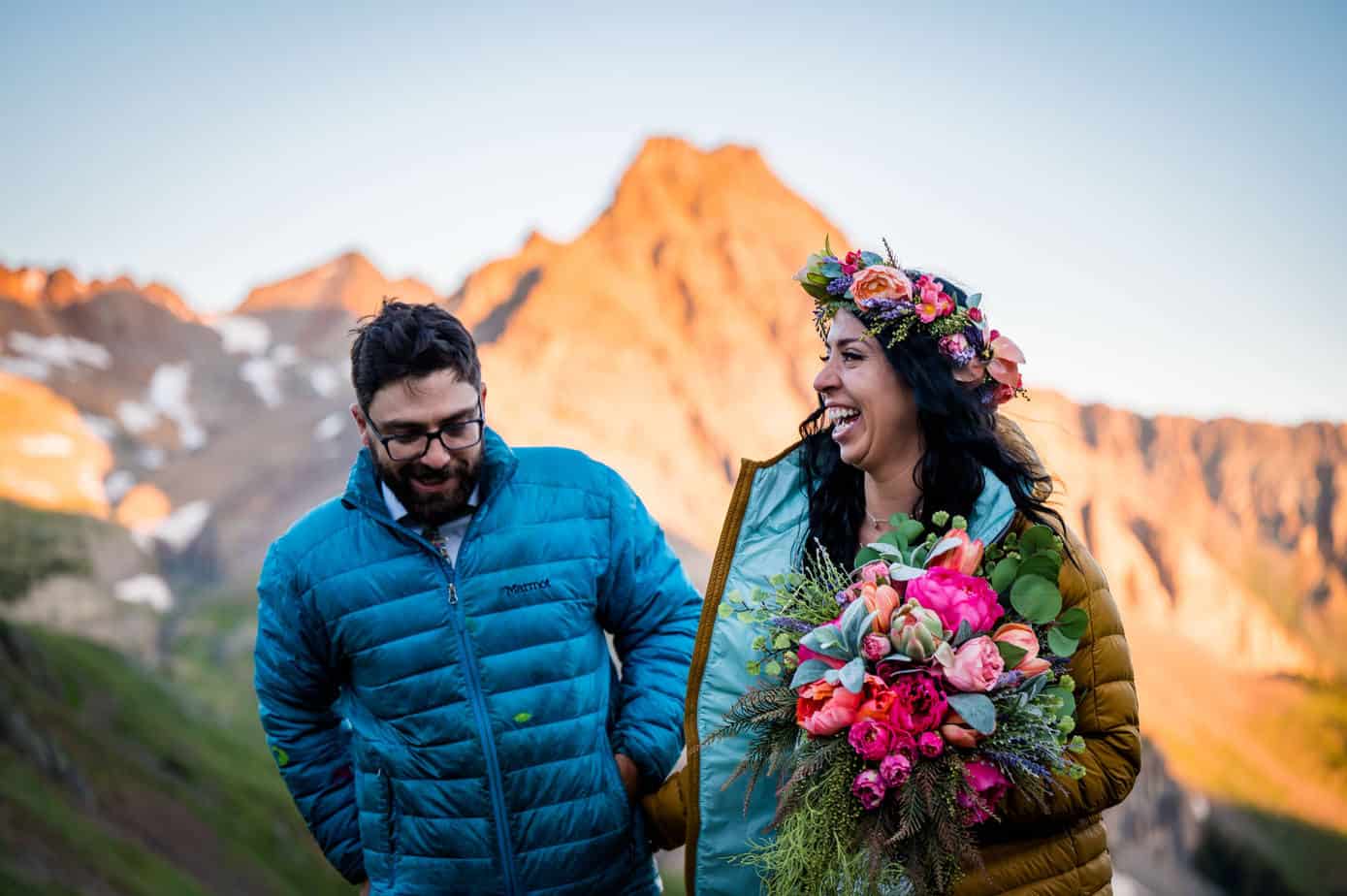 Colorado Hiking Elopement Photographer at Blue Lakes in Telluride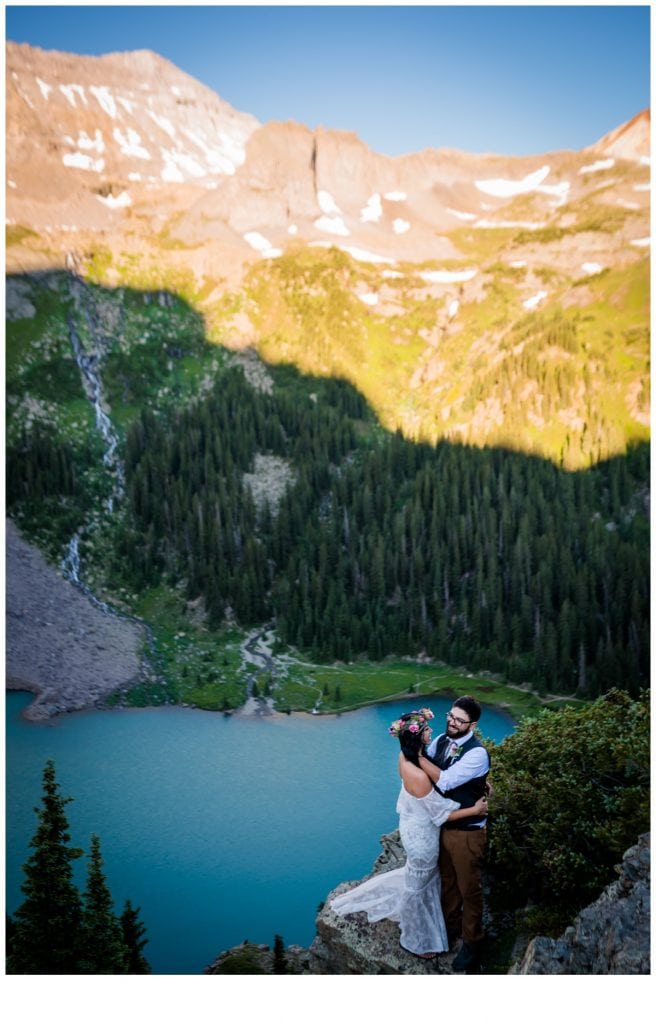 I still think about the day I got to backpack in and camp the night before this hiking elopement in Telluride, Colorado. I was there as a second photographer and assistant for one of Colorado's best hiking photographers, Savannah Chandler Photography We were there in time to relax with dinner and the most gorgeous sunset view before heading off to bed. We had to be up at 3am to meet L+J and their friends before we'd hike up to the upper lakes for their sunrise ceremony. We got to the top with time to spare so we all relaxed a little before they started getting ready in the crisp high alpine air. With the most perfect summer morning above treeline Dallas peak lit up in all it's alpenglow glory as the sun rose above the 14er Mt. Sneffels. This area is one of my favorite places in the state. It's one of the few hikes my husband has had the pleasure of joining me on. And become the first place I've ever backpacked to for this elopement. It endlessly draws you in with it's lush greens set perfectly against the various blue lakes with undeniable peaks towering around the basins. Each lake is higher than the next so you have to continue on to get to the 3rd blue lake. If you're summiting Mt. Sneffels you continue on from there up to the ridge and across. You can also get to Mt. Sneffels from the other side via a 4×4 road that leads you less than 2 miles from the summit.

Hiking Elopement Tips


1
Get a water filter to be able to carry less water weight. But make sure you research to make sure your route will have water sources.
2
Wear wool socks with your hiking boots.
3
Don't forget a thermal base layer.
4
Use bungees to strap the bouquet to the outside of your hiking pack so it doesn't get smooshed.
5
Always carry the ten essentials.








Need a hiking elopement photographer in Colorado?
Photographing across the Rocky Mountain Region
Telluride | Silverton | Wolf Creek | Ouray | Durango | Silverthorne | Breckenridge | Steamboat Springs | Vail | Aspen | Keystone | Rocky Mountain National Park | Sand Dunes National Park | Black Canyon of the Gunnison