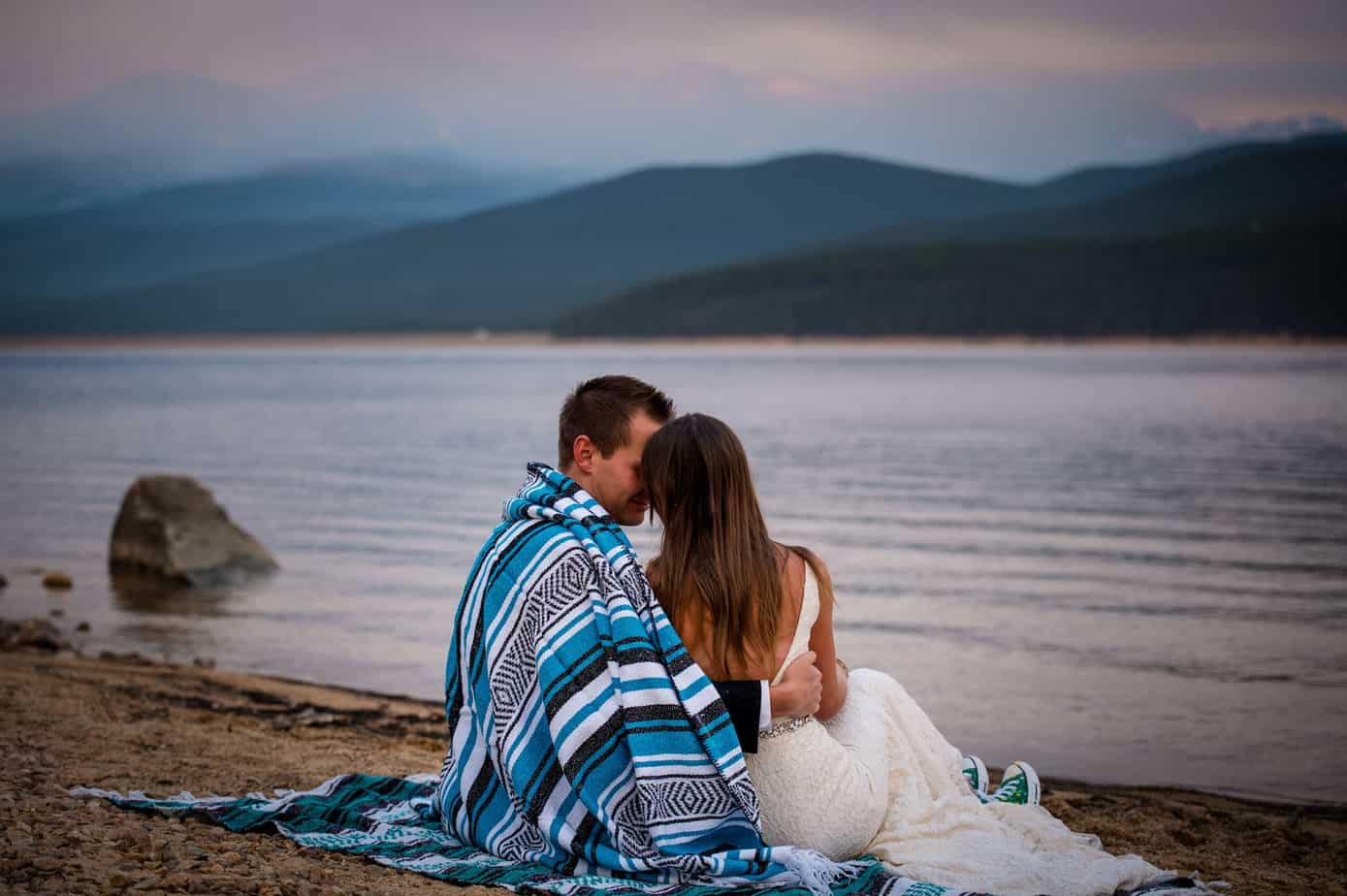 Turquoise Lake Elopement Sunrise Session | Colorado Mountain Elopement Photographer
Turquoise Lake is a true gem amongst Colorado's high-elevation living. It's only 5 miles from the town of Leadville. So you can run grab a burger, fries, and a milkshake from Wild Bill's Restaurant and be back on your paddleboard in no time. Turquoise Lake is the perfect place for your Colorado Adventure Elopement!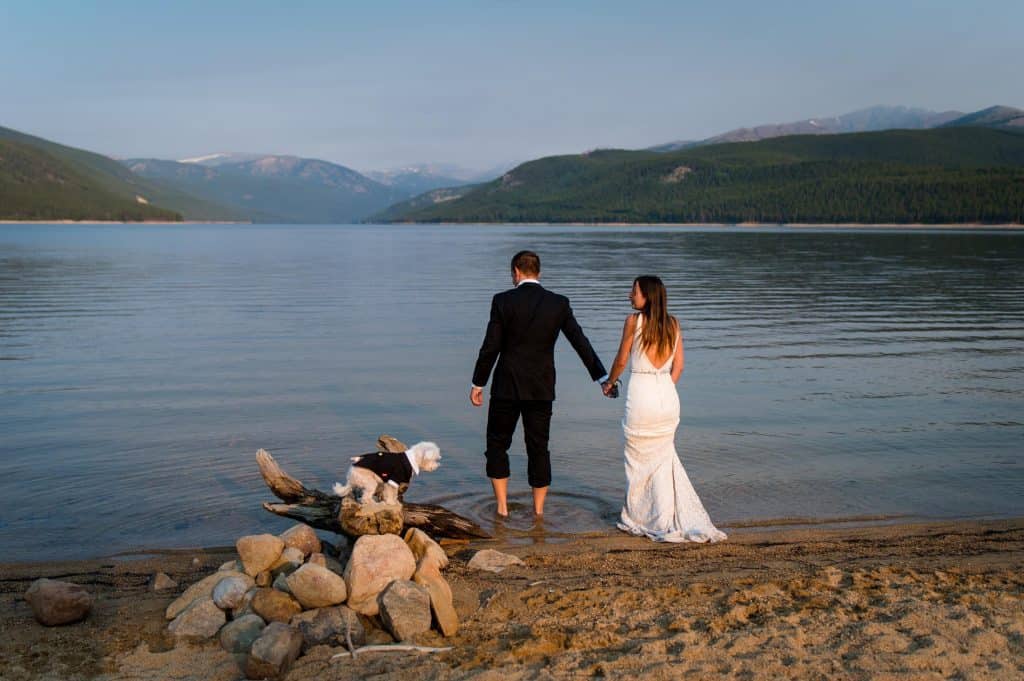 Turquoise Lake has some of the best camping I've experienced. I will say, we got extremely lucky because we left at 4 am on a Thursday to hopefully get a first come first serve campsite. We had to wait around like vultures for the camp host to open up and then find out who was supposed to be checking out. Then we were able to go around and ask them if they were leaving. The campsite we wanted had a sandy beach right in its backyard. And we got super lucky that the campers who were there were checking out. Because the place was completely full and we weren't the only early birds trying to grab the juicy campsite worm. But it makes complete sense because these campsites are in beautiful forests just steps away from the lakeside and sandy beaches. Literally, soft sandy beaches.
When we were there it was late August, during the worst fire season in history. The winds breathed haze and ash in and out of the area from day to night. We always got those beautiful fire red & orange, hazy sunsets because of it. But it freaked me out to breathe it in all night long. But we did, we survived and I'd say it was so worth the experience we had!
There are 7 campgrounds that surround the lake along with a hiking/biking trail that connects them all. Click here for information about the various campgrounds around Turquoise Lake and the reservation system.
Turquoise Lake | Colorado Adventure Elopement Shoot Near Water
Kate & James are a couple I met when doing a model call a couple of years back. I was just starting to get into more adventurous shoots and they were up for meeting in the mountains at sunrise in October. When I did my model call for this road trip they were one of the only peeps to reply saying they could come and would make a little vacay out of it. And I honestly love them for that because they are both young school teachers living and working in La Junta, Colorado. Recently graduated and now both working in the same school together.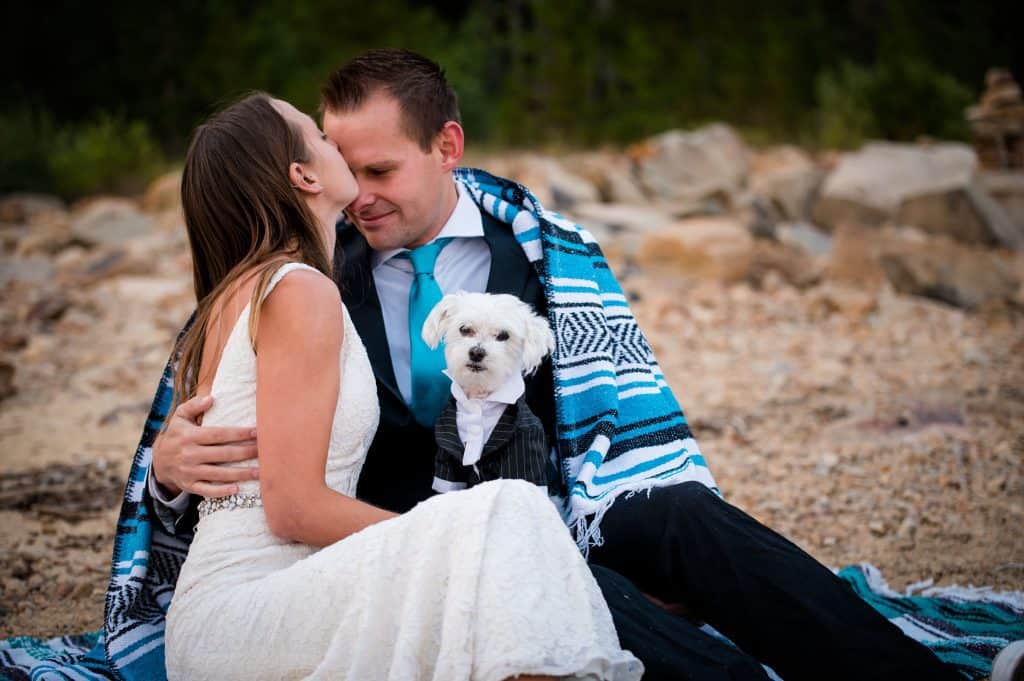 There is one thing that we can finally all agree on after 2020, and that's that public school teachers are among the most underpaid and underappreciated but insurmountably important workforces in the US. And after my time with Kate & James, listening to their stories from just regular school teacher life to now listening to their post covid school teacher life stories. Hearing these stories made me feel like it was God that no one else responded to my model call. Because Kate & James not only love being adventurous and letting me take their photos. Because after hearing some of what they were going through, I knew that they needed this time away from home, this little reset in nature, and these moments much more than I needed these photos for my portfolio. <3
Thank you to all our teachers <3
So thank you to Kate & James, and to all the teachers out there who are continually being the badass humans that you are. I know you put a smile on for those children when you just want to cry and breakdown, I see you and I'm listening. And I stand behind teachers fighting for the right to make the wages they deserve! Teachers are helping to raise and educate the future adults of this world. They should be appreciated and when they speak, we should listen!
But to Kate, James and Buster specifically, thank you. Thank you, for being so kind, fun and adventurous. Thank you, for being willing to freeze your little tushies off and have fun while you're at it. You are the real gems of the world!!!
Turquoise Lake Elopement | Leadville Colorado Elopement Photographer
Need a photographer for your Turquoise Lake Adventure Elopement in Colorado? I'd love to help! Contact me to set up your free 15-minute consultation call to dream about what your adventurous elopement can look like!
Vendors
Kate's Dress: Brilliant Bridal She got hers from the Las Vegas location but we have a local one right here in Denver!
Dress Alterations: Kate went to the Wedding Seamstress in Arvada, Colorado for her dress alterations.
Wooden Flowers: The wooden flowers are made by Heart and Sola Creations
Models: Kate & James are two adventure enthusiast teachers and you can follow their explorations on their blog