Julie & Brian May 13, 2021 Garden of the Gods
Garden of the Gods Adventure Elopement | Colorado Springs Elopement Photographer
These two were made for their Garden of the Gods adventure elopement. They were absolutely glowing the entire day. It was magical and so special to be witness. Julie & Brian met on Yahoo messenger.. And I thought my husband and I's story of meeting on MySpace dated us. They were teens when they met online but lost touch after a while. They reconnected later on MySpace several years later and everything else is history. They have old VW buses and travel to shows and campout with them. They love to travel to their mountain cabin in North Carolina with their dogs. And often visit Brian's family's beach house. They love adventuring together while they ride their motorcycles.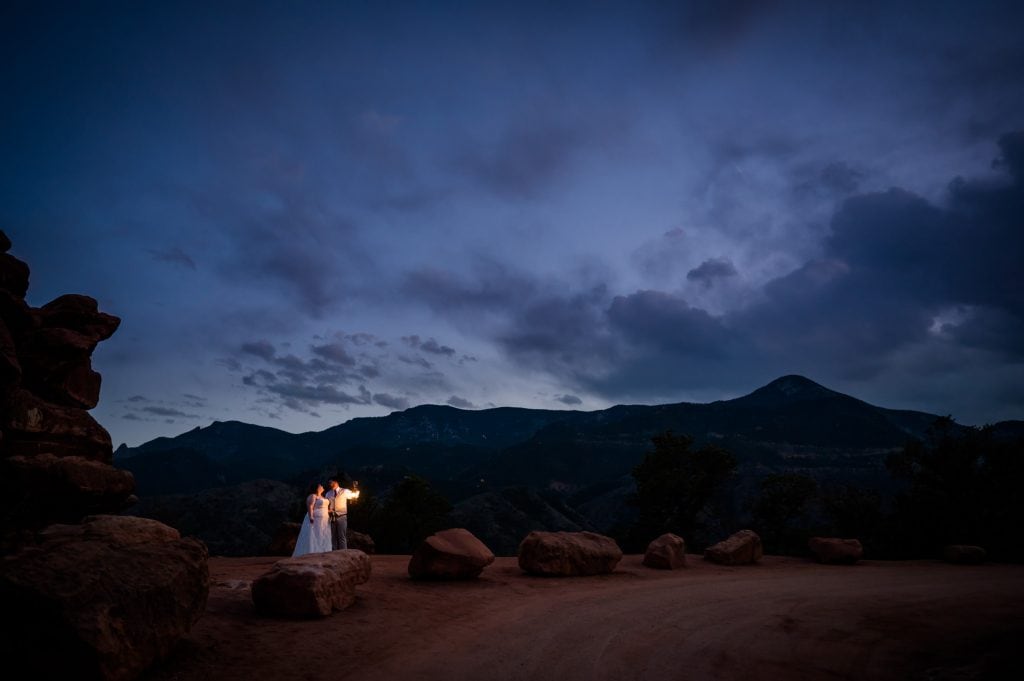 They traveled to Colorado to elope because they wanted another epic experience together and one that involved the amazing mountains of Colorado. They were in love with what they saw online at Garden of the Gods, as is most people because it's absolutely gorgeous there. I had several spots in mind for their adventure in the park. They chose High Point Overlook for their ceremony. We were a bit concerned with it being busy due to it being a weekend during high season in Colorado. But we walked a bit further from the parking lot and found some seclusion for their first look and ceremony. Most people don't interrupt wedding ceremonies so if anyone came our way during it they made sure to keep a low profile or turn back. Plus ceremonies aren't generally very long winded so we weren't taking up too much time from other park guests. We also wanted to be courteous to other visitors as well.
We met up for a little bit of getting ready photos at the SCP Hotel in Colorado Springs. It was the perfect spot for a few getting ready photos. The rooms, lobby and bar are recently updated and decorated nicely for the backdrop of a few photos. Once they were done getting ready we blindfolded Brian and all headed out to Garden of the Gods together.

Brian restores old lanterns to gift them to family and friends. They shipped a super cool old Coleman lantern to my house so they could have it for some photos at their elopement. When we got to the spot where we decided to finish up photos while they finished up their champagne, Brian lit the lantern. We enjoyed it all lit up during sunset and blue hour. It was the perfect bit of warm light added to the cool blue hour at the end of the day.

I was lucky enough to get to help them plan & document their elopement story as an associate for Skyewater Photo + Film.

Want to see another Garden of the Gods adventure elopement but with guests?