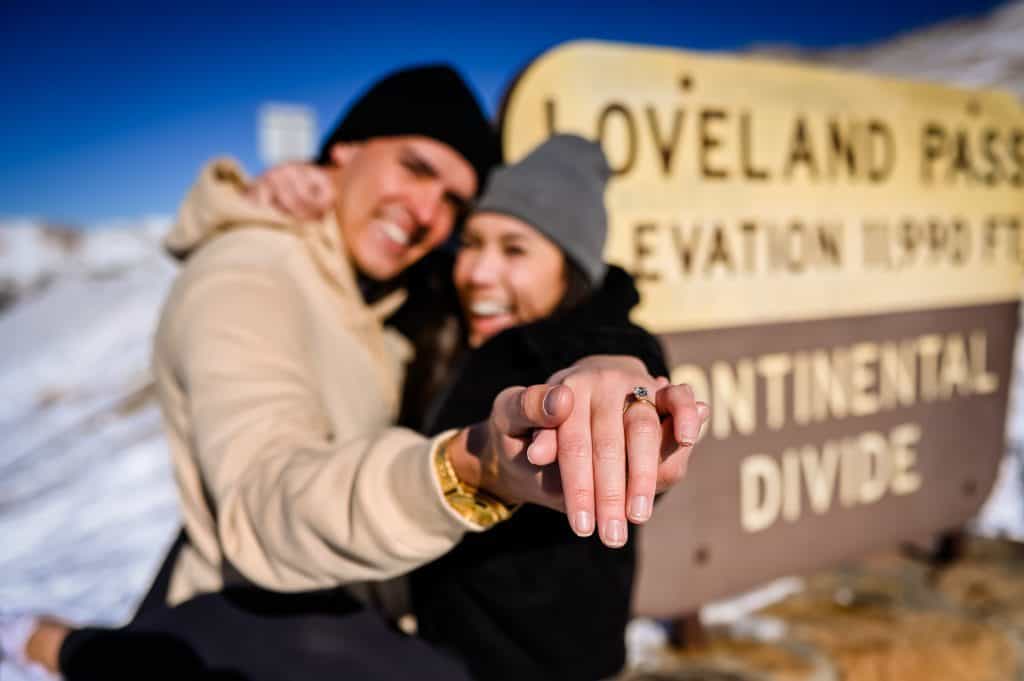 Loveland Ski Area Proposal | Colorado Mountain Proposal Photographer
Noah reached out to me with ideas for a Colorado mountain proposal at Loveland ski area in two days. He was getting ready to take her on a trip to Colorado and wanted to take her snowboarding at Loveland. Loveland is my home mountain and where I used to be a snowboard instructor so I was game to help him pull this off!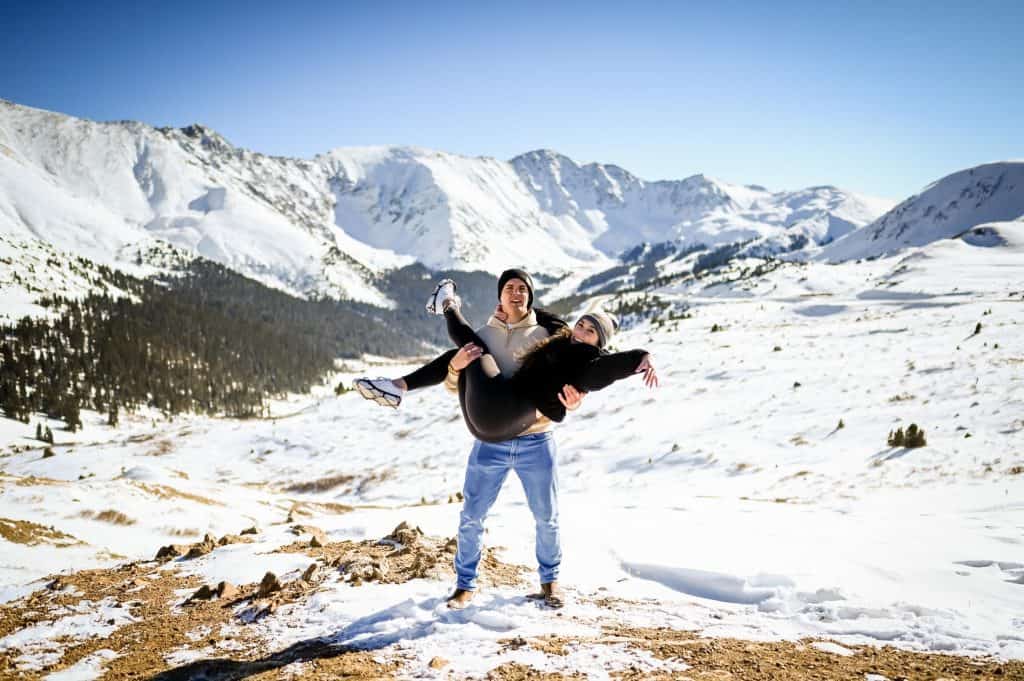 With lift tickets sold out due to covid and a recent drop in capacity, I had no way on the mountain to set this up a little higher up. Luckily for us, Loveland Ski Area is nestled below tree line, underneath the Continental Divide. You get views all around no matter what and it was an exceptionally gorgeous day. So I set up right at the bottom of the run near the base and waited for them to come down and unstrap. As soon as Keriann took her snowboard off Noah knew that was his chance. He dropped to one knee in front of everyone near the base and we all cheered.
After the proposal, we let Keriann freshen up before we headed up the hill to Loveland Pass for some photos to celebrate Noah's epic proposal! It was the most beautiful afternoon up at 12,000ft with barely any wind and blue bird skies all around.
Local Mountain Gear Rentals
I helped then find some last minute snow gear rentals at Mountain Threads in Golden. It's the perfect local spot to stop on your way up the hill for winter gear!
Did you know they have a large wedding ceremony for all the couples who want to be married at the top of Ptarmigan on the deck every year on Valentine's Day? How fun is that?
Looking for a photographer to help you with planning and photographing your proposal in Colorado? Get in touch with me today!