Is Colorado the right place for your elopement?
Elopements in Colorado
Colorado attracts outdoor lovers. It's a rough and unique terrain that locks in your gaze and makes you take more deep breaths. There is nothing quite like Colorado, and once you experience it for yourself you will totally understand what I'm talking about. If you've had the chance to live here for a while then you'll understand just how much living in such proximity to the mountains changes your life. It's definitely mountain time here. So if you're thinking of Colorado as your elopement destination then you probably love the mountains, nature, being outdoors, traveling, road trips, and epic & fun vacations, too.

Colorado is for the adventurous soul who loves mountains and the healing factor of nature. In order to be able to take Colorado in for all its goodness you have to love nature and a good view. We care about the experience of others here. We are passionate about our mountains and the respect we believe they deserve from everyone who gets to partake in their amazing properties.
Why You Should Elope VS Have a Big Wedding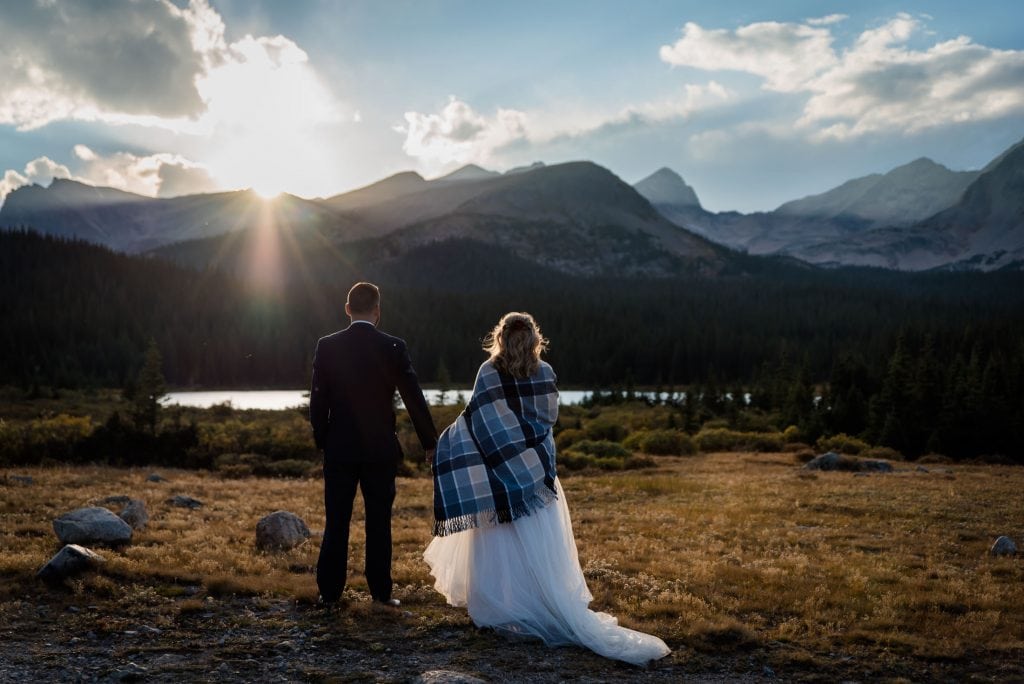 Eloping is an incredible experience that allows you to create a wedding that is uniquely yours! It's a perfect option for couples who want to have an intimate, personal ceremony, without the stress and expense of a traditional wedding. Imagine exchanging vows with the love of your life in a breathtaking location, whether it's on a mountaintop, in a forest, or on a secluded beach. With eloping, you can have a wedding that is truly authentic and meaningful to you as a couple. You can create a ceremony that aligns with your values, reflects your personality and interests together, and showcases your love for each other. It's a way to escape the expectations and pressures of a traditional wedding, and instead, focus on what really matters: your love and commitment to each other. So, whether you want to save money, avoid family drama, or simply have a wedding that is uniquely yours, eloping is an amazing choice that you won't regret.
Reasons to Elope in Colorado
Beautiful scenery
Your dog or cat can sign your marriage license
Lots of adventures & luxuries to choose from
You don't need an officiant to marry you
You don't have to hike to get to gorgeous elopement locations
There are dozens of free locations to get married just the two of you
There are lots of cheaper locations to rent but still have gorgeous views
Dozens of amazing lodging from epic campsites to luxury mountain hospitality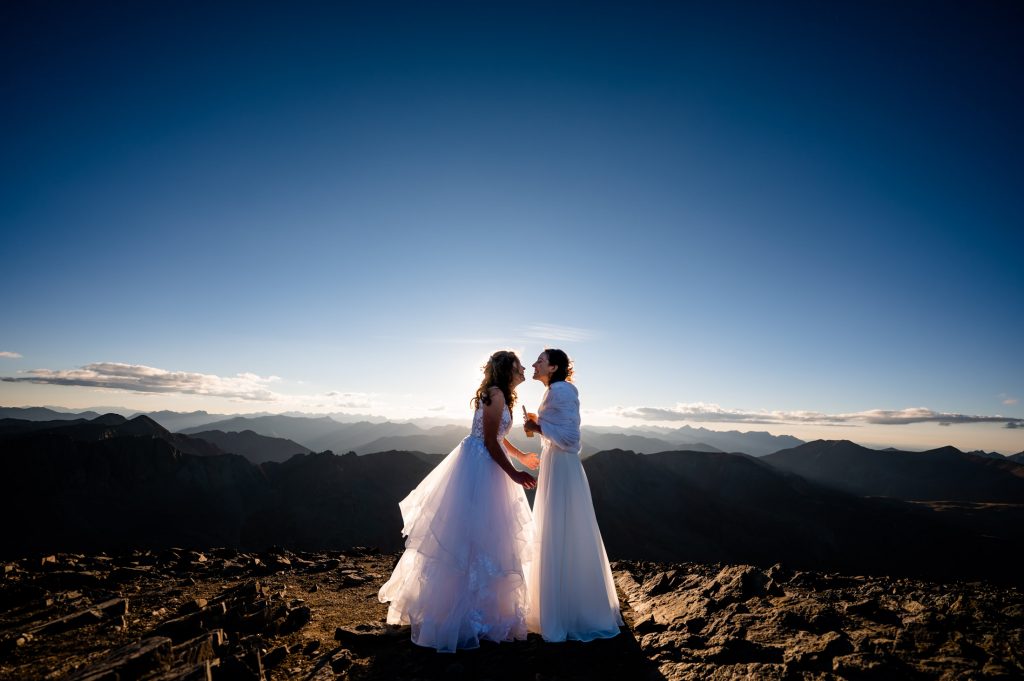 Colorado's Best Season(s) to Elope
Pretty much every season in Colorado is a good season to elope. Each season is unique and brings its own layer of activities and weather to prepare for.
Summer – the summer months in Colorado vary between elevations. Typically summer is June through September but in the higher elevations that can sometimes be cut down to just July & August. A lot of high alpine areas can still be inaccessible due to snow from late June into July. But high alpine summers mean full lakes, rushing rivers, lots of wildflowers, baby wildlife, and plenty of tourism across the state. Summer comes with typical afternoon rainstorms so being prepared to get wet is always smart. I always suggest sunrise in the summer to try to avoid the rain & the crowds.
Spring – Spring also varies greatly depending on your elevation. Lower elevations will see Spring (blossoming flowers etc) from mid-late April into May. While higher elevations may not start to see signs of Spring until late June into July & sometimes even August if we've had enough moisture.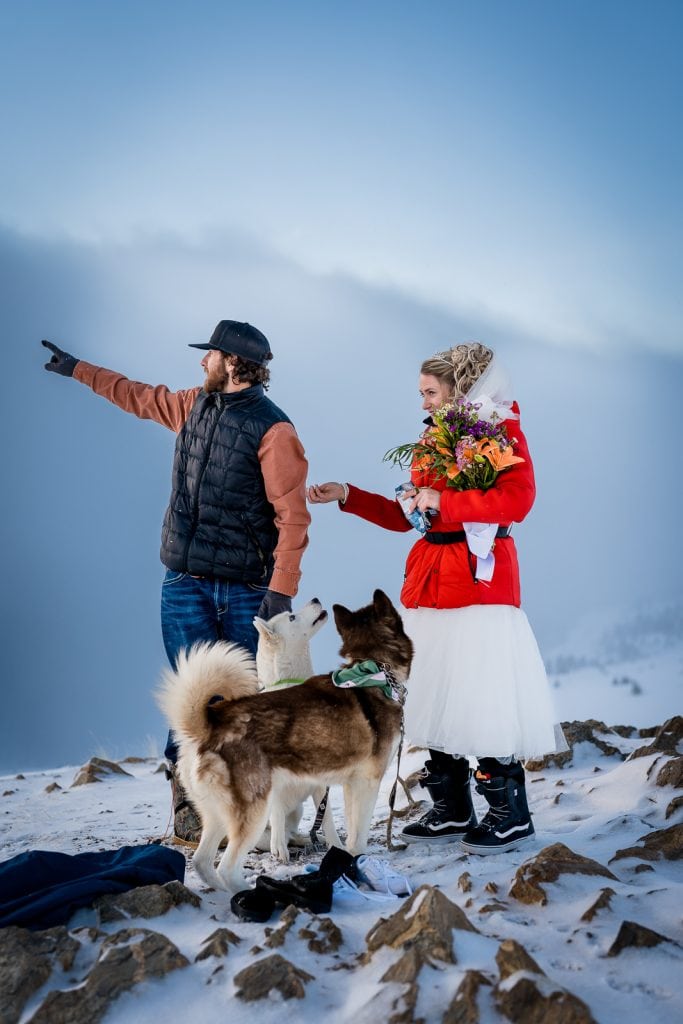 Fall – Fall is beautiful in Colorado. But with the gold, red & yellow leaves comes lots of traffic during peak fall. The weather can range from wanting to wear a tank top to wanting a pair of thermals on under your outfit. Overnight temps generally range in the 30s & 40s with the chance of snow & frost.
Winter – Winter is a wonderland in the high elevations of Colorado. With multiple types of environments across the state you can still find pockets with not a drop of snow. But Colorado boasts some of the best snow in the country and is a snow rider's paradise from January to April generally.
Having an epic elopement during any season in Colorado is easy. It's all about properly preparing for sustainability in all possible environments and conditions. An elopement photographer who is well-versed in adventure research and human sustainability in the mountains.

If you're thinking of a winter elopement check out my Colorado Winter Adventure & Travel Guide to learn just how to prep for them!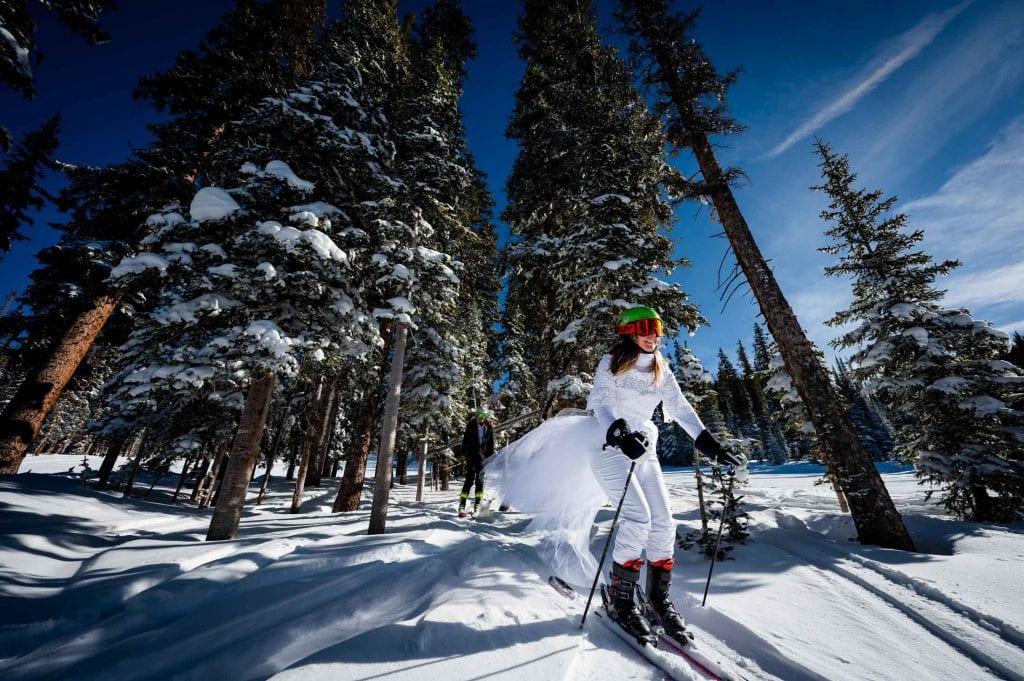 A Few of My Favorite Elopement Locations
Just so you can get an idea of an elopement location I'm going to share a few photos from some of my favorite spots. These locations are for elopements with fewer than 13 guests.
RMNP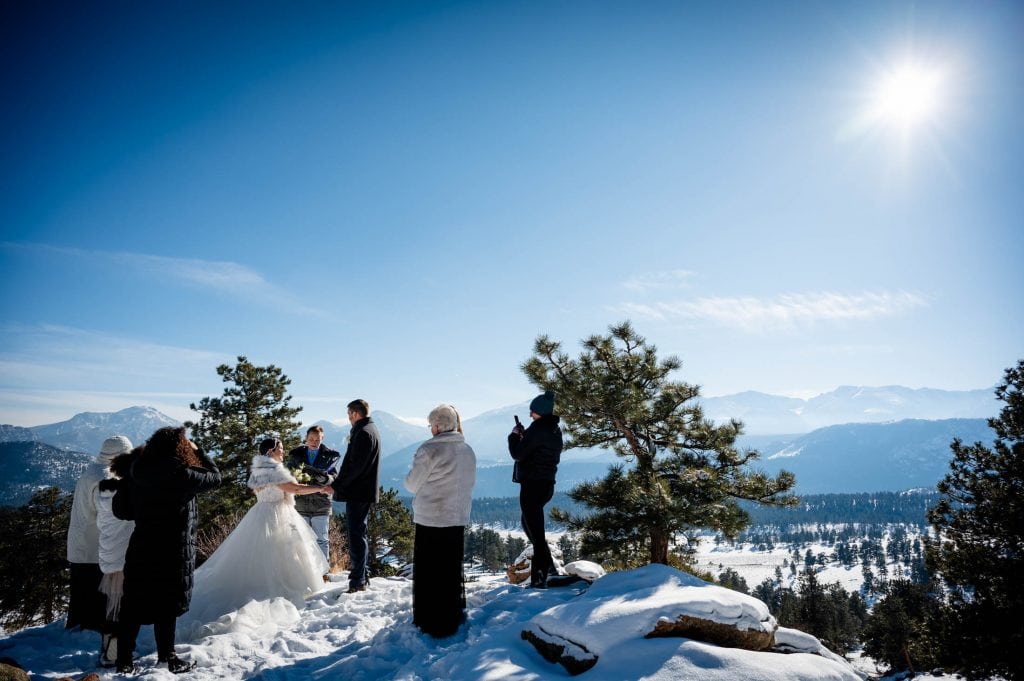 Loveland Pass