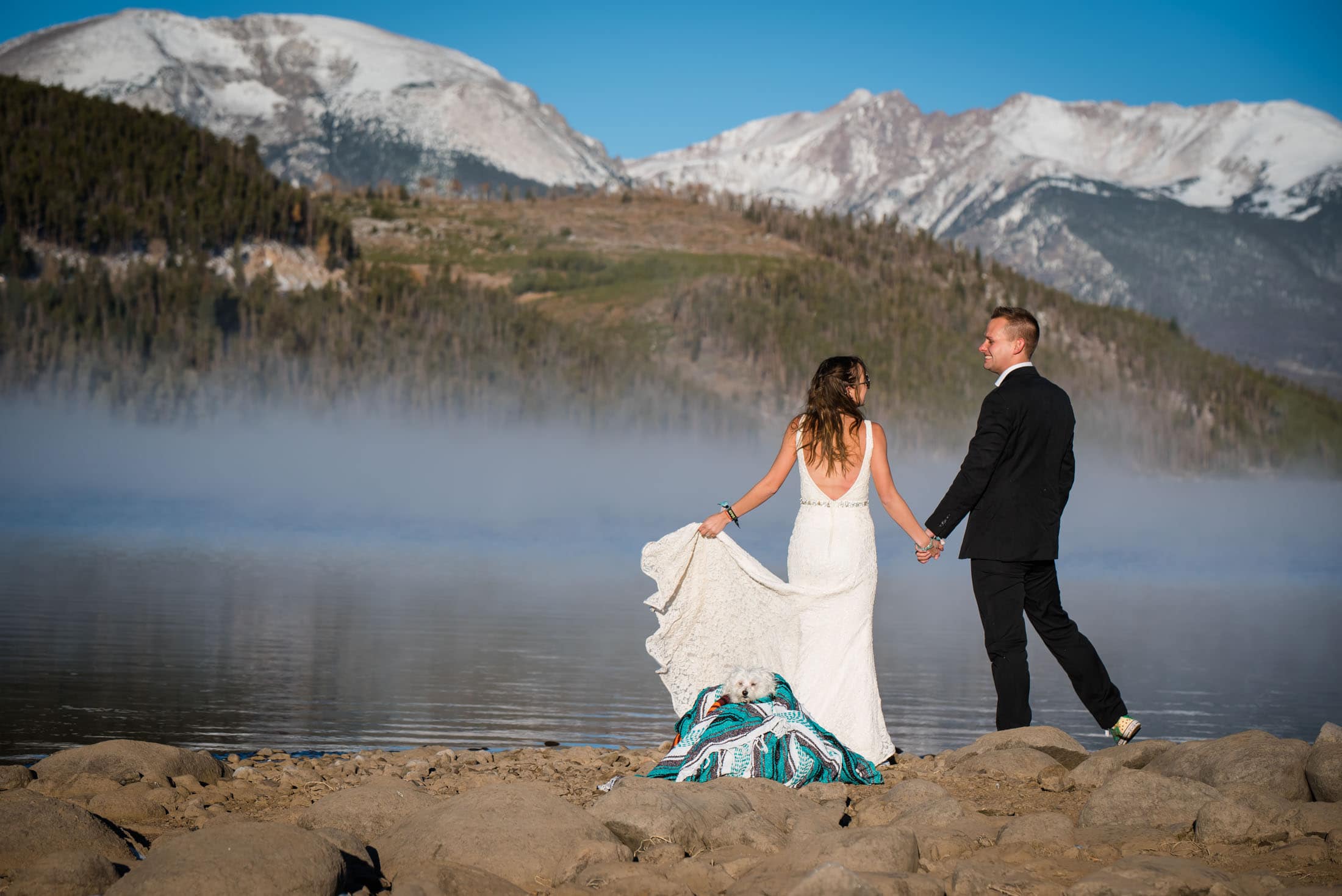 Thinking of eloping in Breckenridge, Colorado?
Breckenridge Elopement Photographer | Breckenridge Elopement Planning Guide | Updated 2023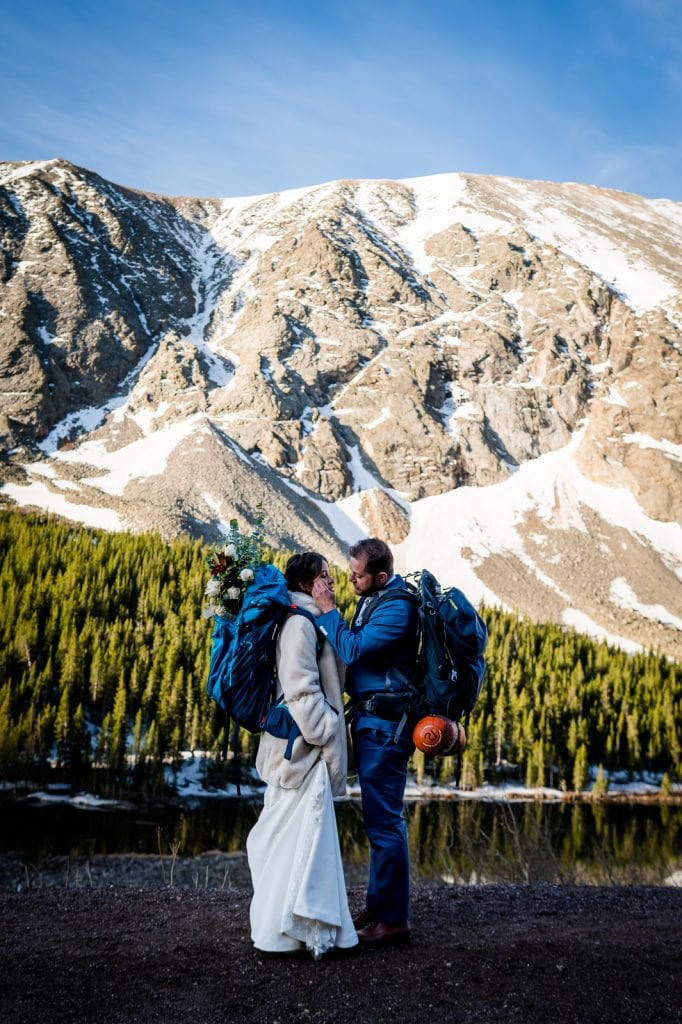 Breckenridge, Colorado has a special vibe that a lot of us feel when we visit. The little town is so picturesque, especially in the winter. It's like the perfect snow globe town. It has tons of different types of activities all year round. With beautiful locations that aren't very hard to reach. Making it a really good base camp for elopements. Even the homes to rent are nice with beautiful views or access to ski runs. And if you want to 4×4 or hike there are some really good trails not far from town!

There are lots of magical ways to celebrate your wedding or elopement day in Breckenridge. From relaxing in a beautiful mountain cabin to having a little bit of adventure. Breck is a very popular place and with the boom in recreation in Colorado. I only recommend weekday elopements and weddings in this area.
Best Time of Year to Elope in Breckenridge, Colorado
You can elope in Breckenridge year round. There is something special about every single season in this little mountain town. There are a few things to note for each particular season for you to make the best decision of when to elope in Breckenridge. The good thing about Colorado's weather is that if you wait 10-20 minutes it'll usually pass and you'll have sunny skies again. The wind and no sun can be cold so always travel with layers here. Being prepared for any kind of weather all year round is the key to enjoying any weather.
Spring: the spring time is some of the snowiest months in Colorado. This doesn't guarantee fresh snow (we can never do that). But in the mountains you'll still find ski resorts flourishing (they make their own snow) and high alpine mountain passes closed due to snow. The snow usually melts out of our highest elevations in late June to mid July. You can still take turns on the 4th of July at places like Arapahoe Basin. Real Spring conditions with wildflowers and rushing rivers doesn't usually start in the high country until July. The wildflowers last until August generally. If you're looking for a location with wildflowers everywhere then I suggest Crested Butte over Breckenridge.
Summer: summer time in the Rockies is a dream. Plus or minus the occasional afternoon storm that can bring rain, hail, lightning and even snow. The inclement weather is usually more magical than it is any kind of threat to your elopement day.
Fall: fall time starts to get into that "we can get a blizzard at any moment" weather. The snow usually doesn't stick for very long but the chances of you seeing snow go up significantly. It'll give the mountains their "white caps" and usually falls on top of hues of gold and orange in all the glorious fall colors that Colorado gets.
Winter: Breckenridge is an epic location for winter elopements. You can hit the slopes, go snowmobiling, go dog sledding, snowshoeing and more. There is even a high mountain pass road (Loveland Pass) that is open all winter long super close. Another nice thing about Breckenridge for winter elopements is that you have easy access to highway 285 and don't have to take the sometimes closed and treacherous i70 back to Denver.
Places to Stay for While Eloping in Breckenridge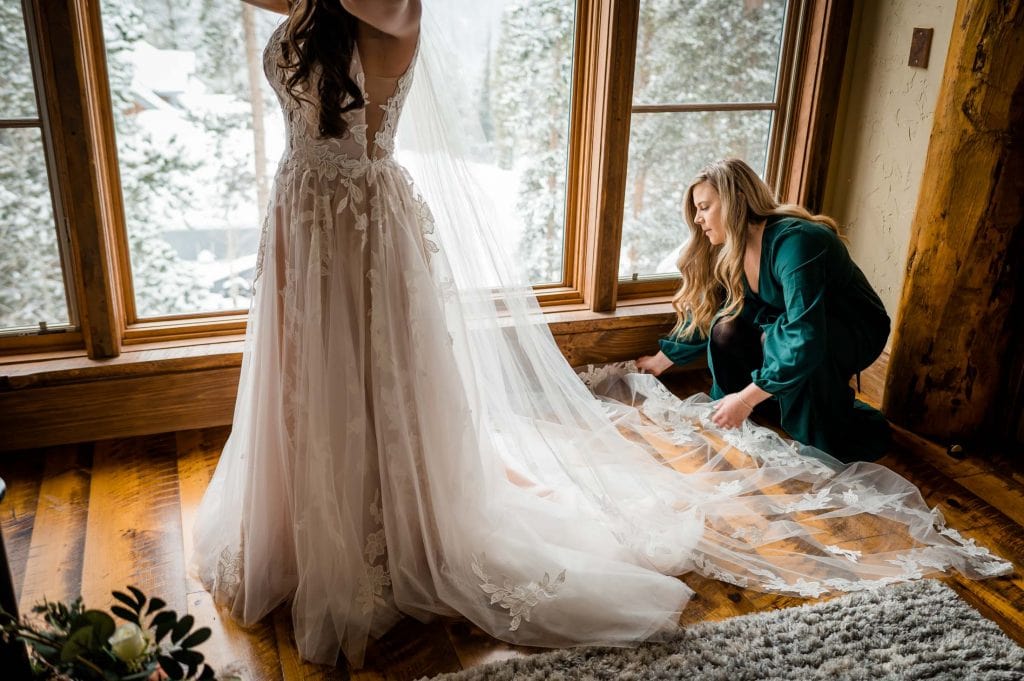 Breckenridge is known for some swanky houses and cabins. But you can find an array of nice places to get ready without spending a ton, too. I have spent a lot of time in Breckenridge and these are some of my favorite lodging options. These have all been vetted by me for being photogenic and offer a unique charm for your day.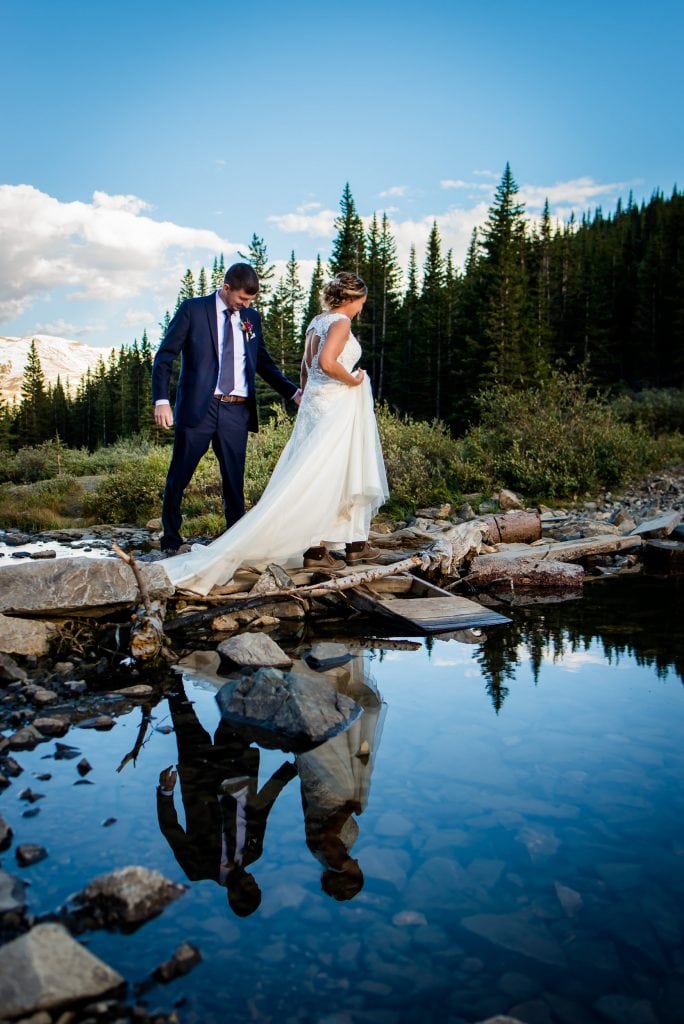 Entire rental in downtown Breckenridge, Colorado
1 bedroom (king) 1 bathroom
bright and open kitchen and living room with mountain views
shared unit hot tub
2 bedrooms
bright and open kitchen and living room
Activities near Breckenridge
Breckenridge is known for lots of cool outdoor activities. You can incorporate these into your elopement day or 2 day celebration even.
Hiking: Breckenridge has lots of awesome hikes. There are also lots of options that work well with Breck as base camp. Hiking is a fun way to add adventure into an elopement day.
Dog Sledding: Dog sledding is such a unique way to see some awesome scenery in Colorado.
4x4ing: Rent a side by side or 4×4 and hit some nearby trails!
Alpine Sled: Open June until September.
Aspen Alley: a short trail near downtown Breckenridge.
Frisco Adventure Park: along the Dillon Reservoir.
Ride Snow at Breckenridge Resort: skiing and snowboarding in Breckenridge is world class. All the peaks offer a different view and terrain.
Breckenridge Elopement Locations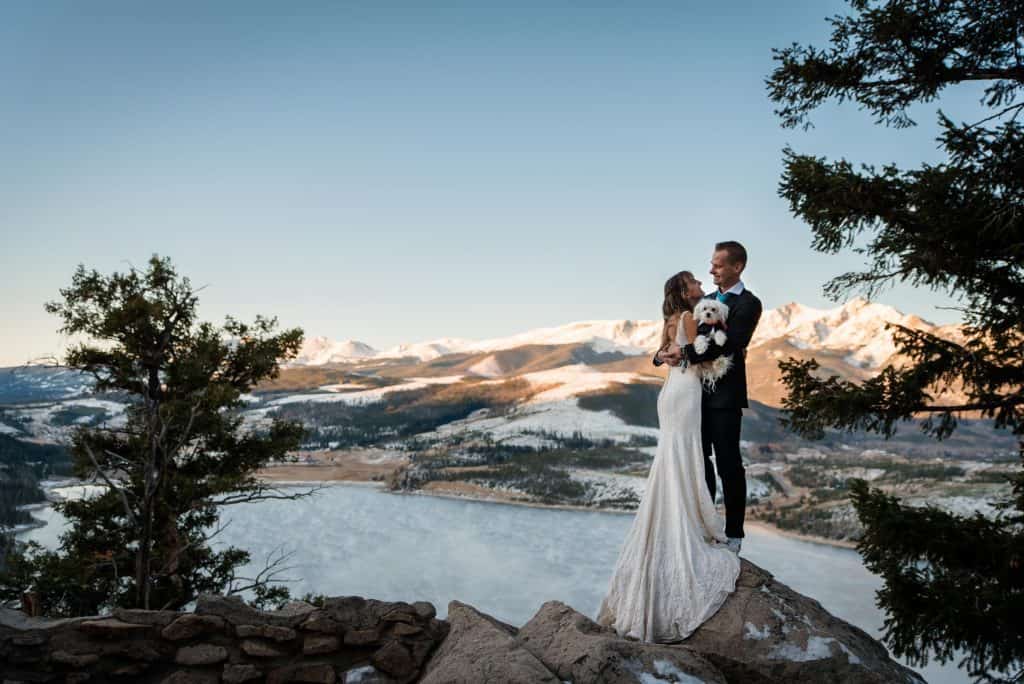 Blue Lakes Trail & Waterfall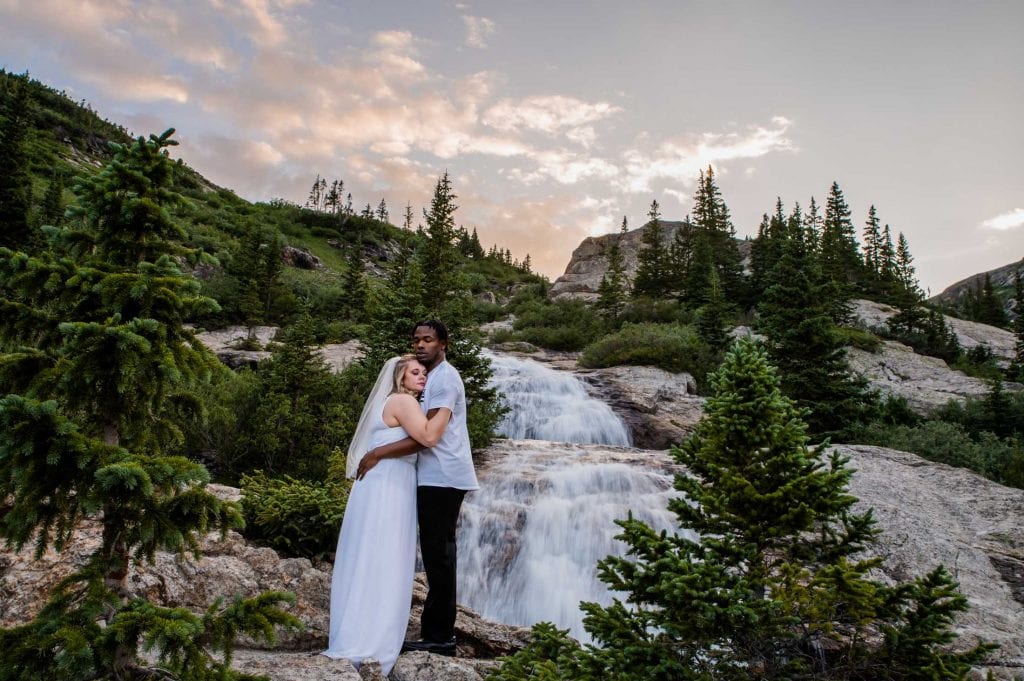 Lake Dillon
Officers Gulch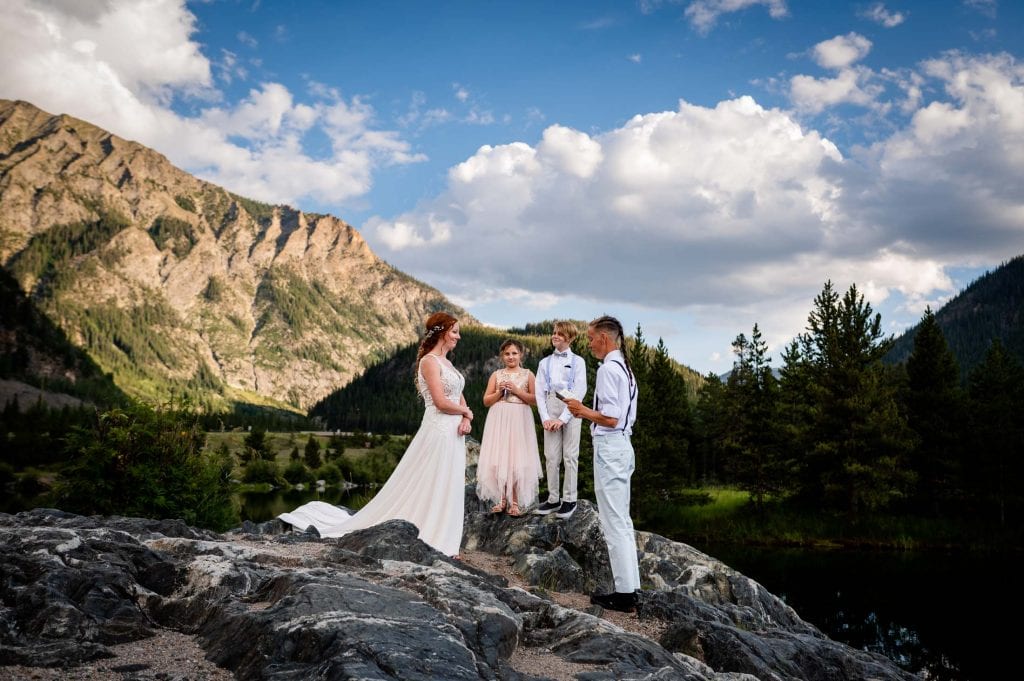 Mayflower Gluch
Clinton Dam Gulch
Vail, Colorado
Elopement Vendors near Breckenridge
Elopement Planners: I'll help you plan your elopement! Check out my Colorado elopement planning packages!
Hair & Makeup Artist: Breck Hair & Weemala
Florists:
Bakers:
Catering:
Charcuterie & Picnics:
Decor & Chair Rentals: