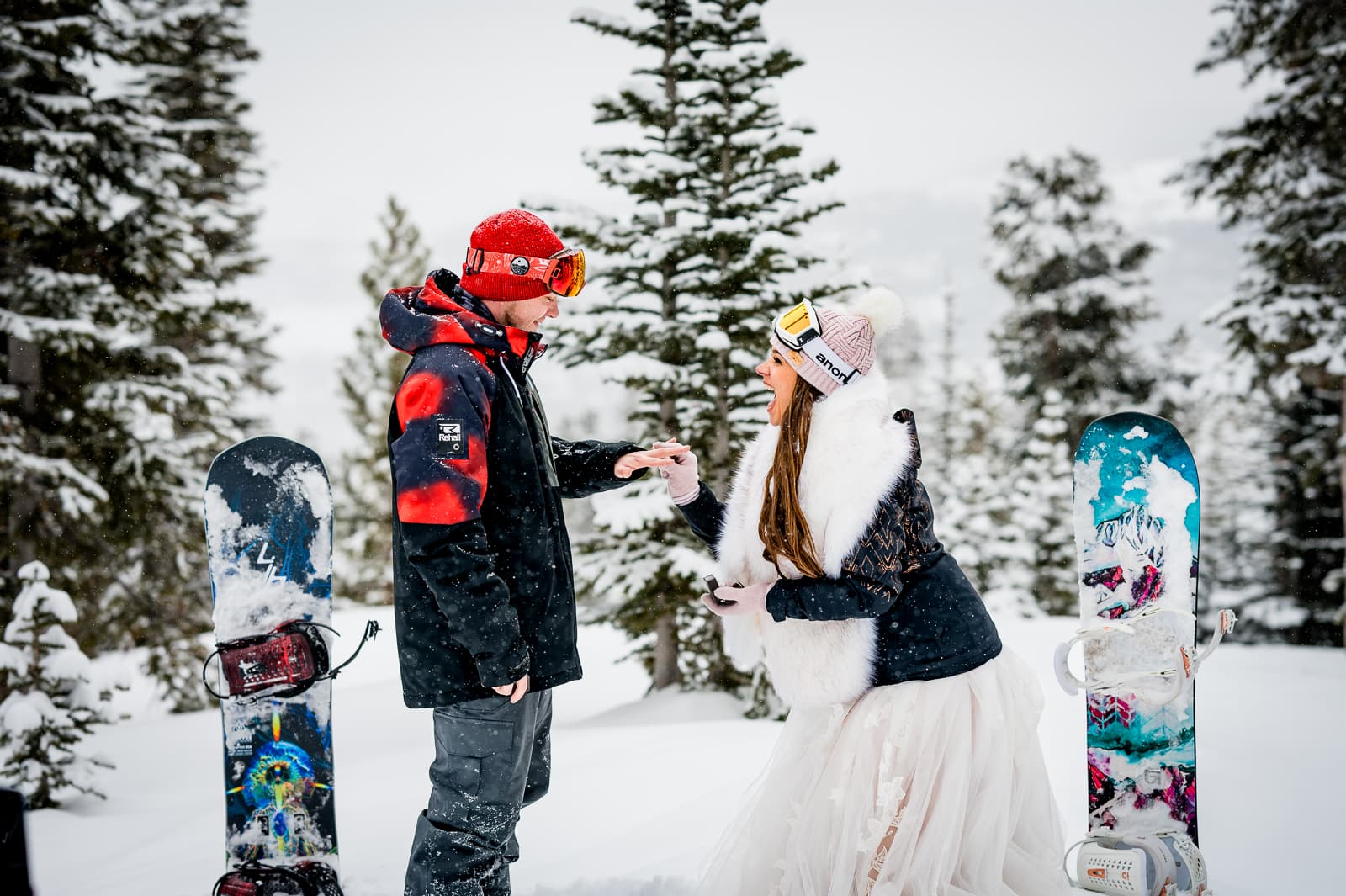 Colorado Adventure Elopement Timeline Ideas
You choose your adventure
Adventure elopements and weddings are relatively new to the scene. I have people ask me all the time what exactly is an adventure elopement. The world is fascinated by the idea of having your wedding day actually be about what you two want to do for it. No one is saying big weddings aren't great, but more and more people are recognizing that they just aren't for them.

Adventurous vows aren't just fun but you can really make them yours. Like if you love astrology, you can finish off your day making s'mores under the stars at your fancy yurt in a dark corner of the world. You can include family and friends, or you don't have to at all. Or you can have a little of both. The options are endless and the only way to narrow them down is to have your personalities shine through. So you do you, boo.

Here are a few adventure elopement timeline ideas just to get your imaginations flowing for your own day. But first think about a few things about yourselves. This will help you really get creative with putting your own twist and flare into your elopement day. Because these adventure elopement timeline ideas are great but they are just bare bones. You can fill them in however you want!

What is your favorite activity or adventure that you do together? Do you enjoy trying new things together? Do you envision your day as being shorter or would you rather make a full experience out of it? Who do you envision is there with you on your day?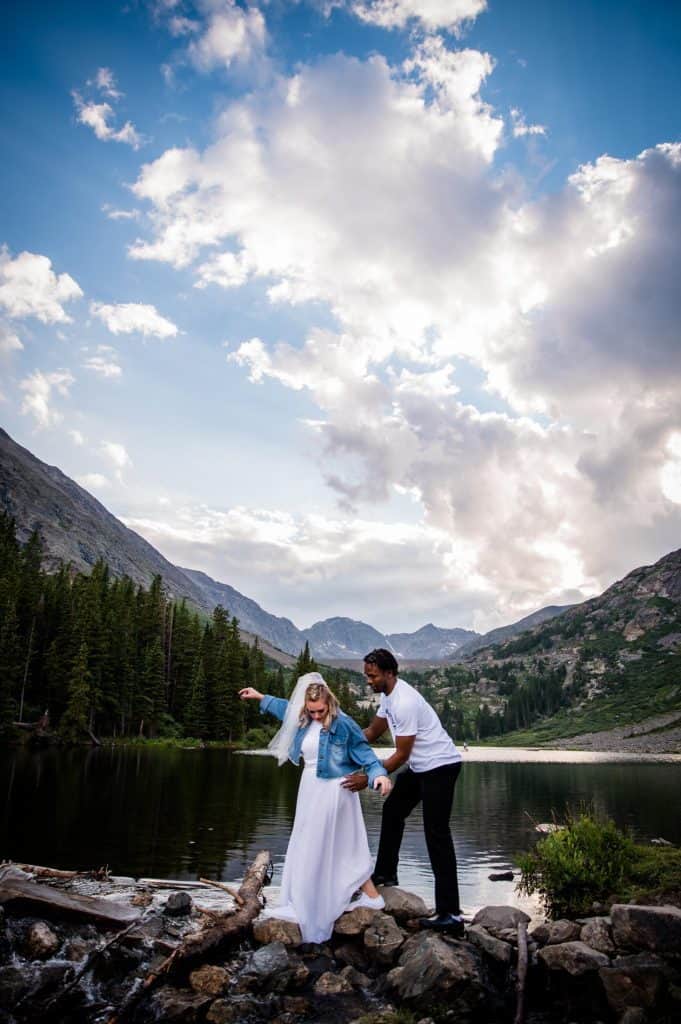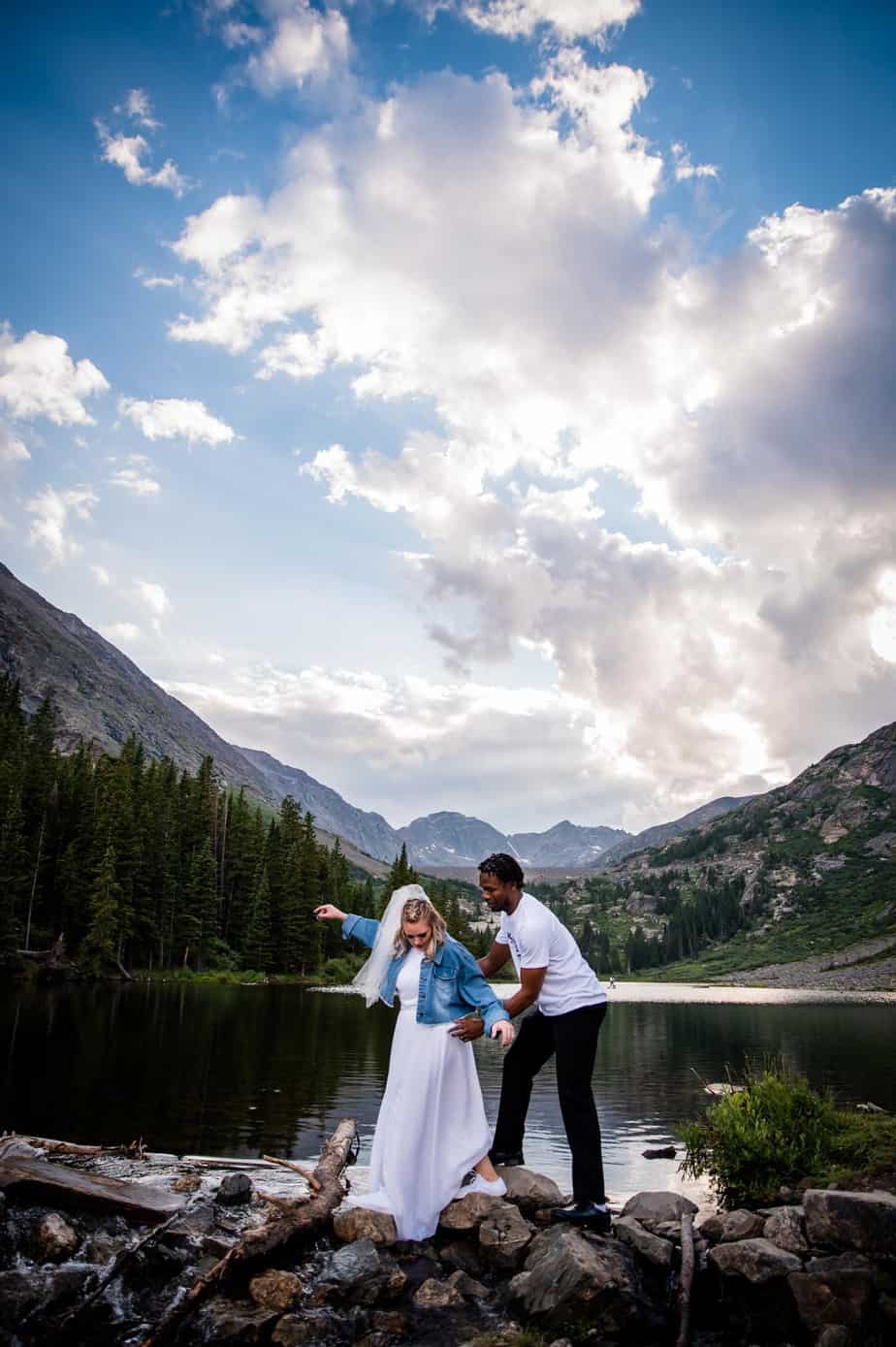 Summer Hiking Elopement at Sunrise Timeline (Easy hike; Half Day Elopement)
4am: Meet at the trailhead: start the hike in the dark with headlamps on
5:30am: Find a spot to get dressed during blue hour (you can help each other get dressed or do it facing away and have a first look)
6:00am: First look before saying your vows as the sun rises
6:30am: Enjoy your favorite morning beverage to celebrate with snacks as the sun starts to warm you
7:00am: Explore the area for fun photos together
8am: Start to head back to the trail head

Alpine Lake Adventure Elopement Timeline (Half Day with 3-12 Guests)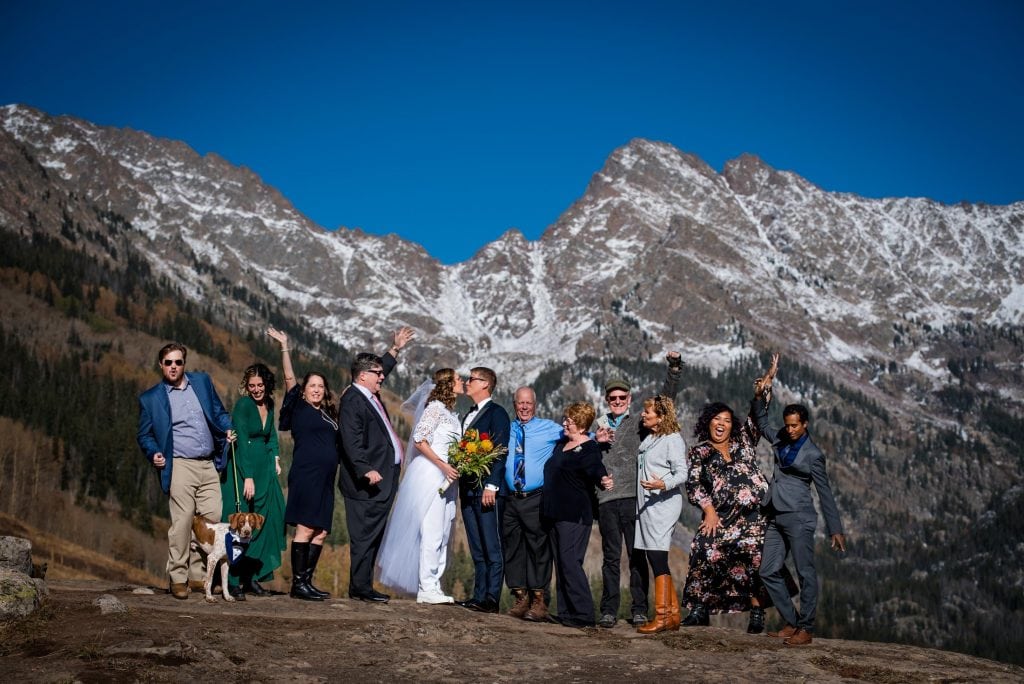 2:30pm: Meet at your airbnb for getting ready, details, and everyone hanging out
3:30pm: You two get dressed and we head out to the ceremony location
4:30pm: Private first look by the lake before your guests join
5:00pm: Ceremony on the lake side and then some champagne to celebrate before photos with your guests
6:00pm: Guests head back to airbnb, you two stay to explore for photos
7:30pm: Finish photos to head back to your airbnb to meet up with your guests for dinner
Colorado Adventure Elopement Planning Guide
Check out my Colorado Elopement Planning Guide for locations, elopement ideas, vendors and more!
4x4ing Adventure Elopement Timeline (Full Day)
11:00am: Meet at your nearby Airbnb for details and getting ready
11:30pm: Head out to start the 4×4 trail
1:30pm: Pick a spot to stop and have lunch (this can be food you prepared or a fully catered meal)
2:00pm: Pack up lunch and keep exploring to find your perfect ceremony location
3:00pm: Get dressed and ready for your ceremony
3:30pm: Ceremony and let the party begin! Champagne & celebrating, signing the license, & dancing
4:30pm: Head to a high alpine lake to enjoy sunset from
5:30pm: Paddle out together on the lake (you can swim if you're able to brave the cold!)
7:30pm: Private chef dinner upon your return to your Airbnb
9:30pm: Head out away from town for some star photos

Multi-Day Backpacking Elopement Timeline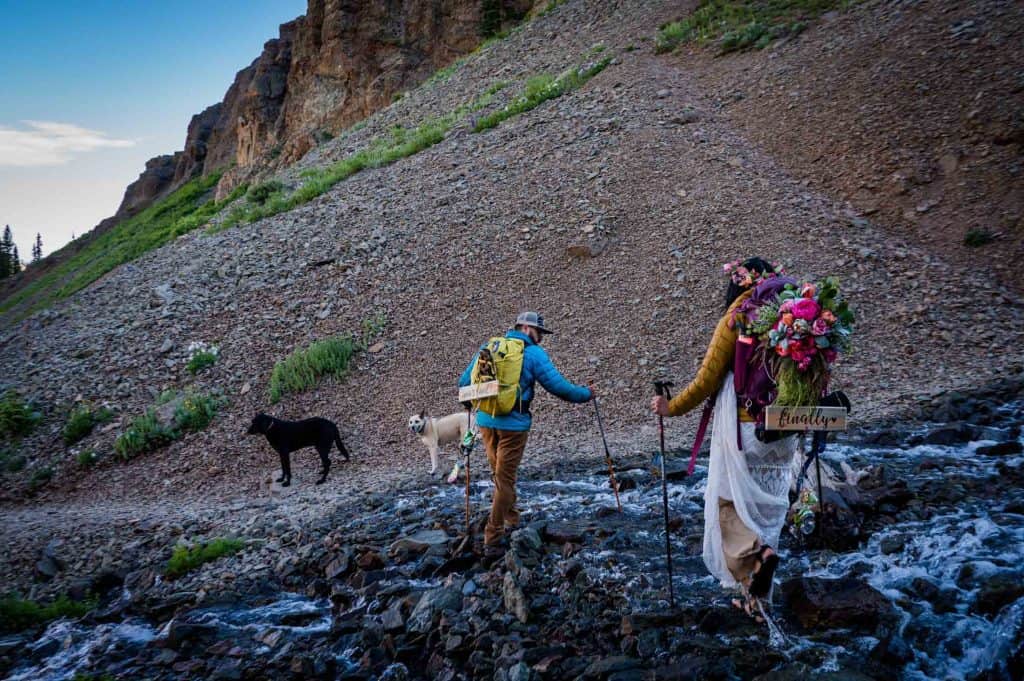 1:00pm: Meet at the trailhead to start the hike out together
4:30pm: Arrive to the spot and set up camp
5:30pm: Explore to find your sunrise ceremony spot
7:00pm: Prepare dinner & relax around the campfire (this is the perfect time to write your vows or exchange gifts or anything special you might have planned for one another)
10:00pm: Star photos
4:00am: Wake up and get ready with headlamps in the dark
5:00am: Head to the ceremony site for blue hour and sunrise there
6:00am: Ceremony at sunrise followed by exploring
7:30am: Head back to camp to pack up and head out
If you're looking for an adventure photographer for your elopement in Colorado's Rocky Mountains, hit me up!

Adventure Elopement Planning Resources
I've curated my knowledge from my experience as a wedding, elopement and lifestyle photographer with my background in hospitality, travel and adventure to create an invaluable free resources page for couples planning their adventures in Colorado.