Adventure Date Ideas for Couples in Colorado
Adventures Date Ideas: Colorado edition
As an adventure connoisseur and a little bit of an introvert, I crave adventurous date with my husband. Okay, maybe I crave anything adventure but it's so much more magical when I get to enjoy with my person. Especially because we don't get to often because of his job. Every time we do something together I'm grateful. But any chance I get to merge my adventurous spirit into our life, I'm going to. That's why I created this list of adventurous date ideas in Colorado. Some of my ideas are easier than others to execute but if you go for one of the harder ones, I swear it'll be worth it. 😉 I love helping people get creative when thinking about their adventurous date ideas in Colorado. It's so easy to put your own personal twists on any of my date ideas below. Just add elements that you both enjoy doing together. Or be super adventurous and try something new!
Drive-In Movie Night
The drive-in is a classic date night idea. But I think it's often overlooked. I can't think of a better place to be snuggled up with my hugs watching a movie under the stars but in the back of his truck. It's so easy to make an extremely thought-out date night at a drive-in. You can string lights up, set up pillows and blankets, and have all the best fixings for a movie night in a cooler. There is one just outside of Denver called 88 Drive-In. It's near the highway but still a classic experience. If you want to up your drive-in movie night game then you'll want to head out to Buena Vista and check out the Comanche Drive-In theater. It's got one of the most amazing views of sunset followed by a greet by the stars all while you watch a classic flick together and snuggle up. For this, i suggest a truck bed that you've made into a cozy bed with pillows & blankets and all the camp food & snacks you can bring to make yourself right in the back of your truck.
Dinner with a Sunset

Colorado likes a good rooftop, or just an awesome view while we dine. Any way to enjoy looking west at sunset while eating dinner is a good idea, right? Colorado has lots of options for rooftops but here are a few of my favorite rooftop restaurants or just ones with a darn good view.

Roof Top Tavern in Morrison
54thirty in Downtown Denver
Jax Fish House

Dinner at Eleven & a Gondola ride in Telluride
Dinner at Eleven is an upscale dinner experience and adventure in Telluride, Colorado at The Observatory at Alta Lakes. In the wintertime, you're whisked away from town on snowmobiles to arrive at the Observatory located on an old mining town near three lakes called Alta Lakes. You have dinner for up to 6 people via a private chef and finish the night off around the campfire under the stars. Now that's my kind of night out!
Mountain Picnic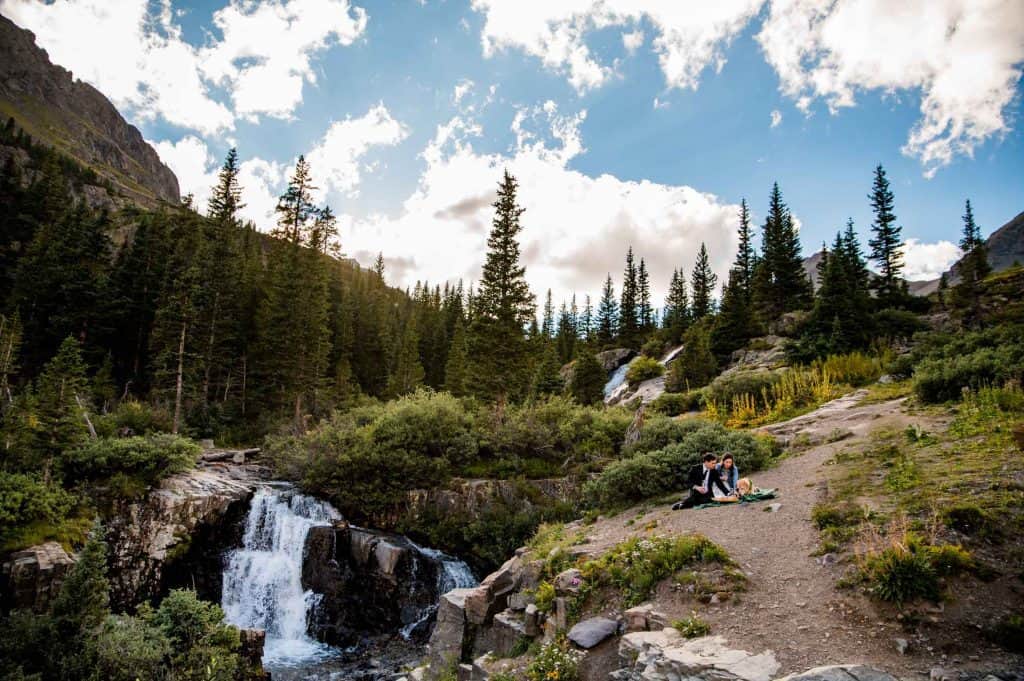 Pack a cooler with everything you need for a charcuterie board. Don't forget the utensils, blanket and drinks! Then just hop in the car and go for a mountain drive til you find a good spot. The mountains are full of places to get out and enjoy the views. You can drive or hike to a beautiful destination. If you're driving just find a paved mountain pass road and go over it. At the first sight of something to explore stop and check it out. Do this a few times along the pass road and I promise you'll find a spot that has an awesome view and place to set up picnic at. Going to the top of pass roads often guarantees mountain views. A few pass roads that are my favorite to drive and explore are:
Squaw Pass, Loveland Pass, Guanella Pass, Shrine Pass, Independence Pass, Cottonwood Pass, and the Million Dollar Highway.

Hike to an Alpine Lake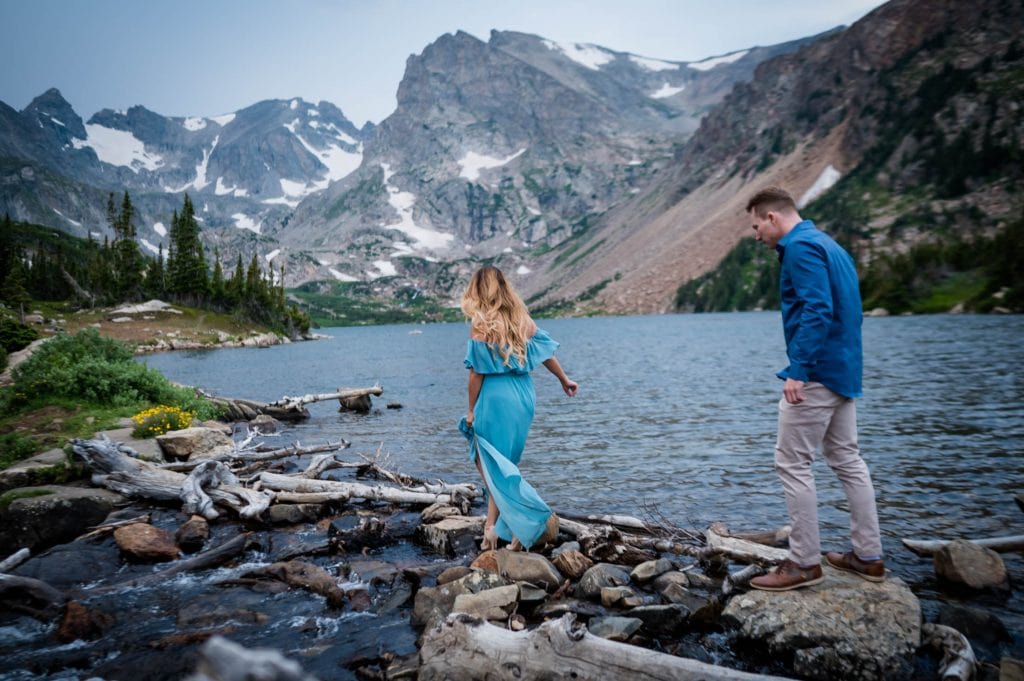 Colorado boasts several gorgeous mountain lakes that are accessed by an easy hike. Pack your day pack with a few essentials like water, snacks, sunblock, a blanket and even a swimsuit if you dare to take a plunge* into the snow melt off fed lake. A few gorgeous lakes that you can hike to easily are:
Lake Isabelle, St Mary's Glacier, Herman Gulch, & Loveland Pass Lake.

*If you decided to take a dip be sure to only walk in from shore. Jumping in can result in an injury by hitting a rock or shock to the body that can result in not being able to move and drowning. Our lakes are very cold and it is always suggested to wear a personal floatation device (PFD) when recreating on and in them. The best way to avoid shock & drowning is by gradually entering the water and staying in the shallow where you can touch.

Hike or 4×4 to a Waterfall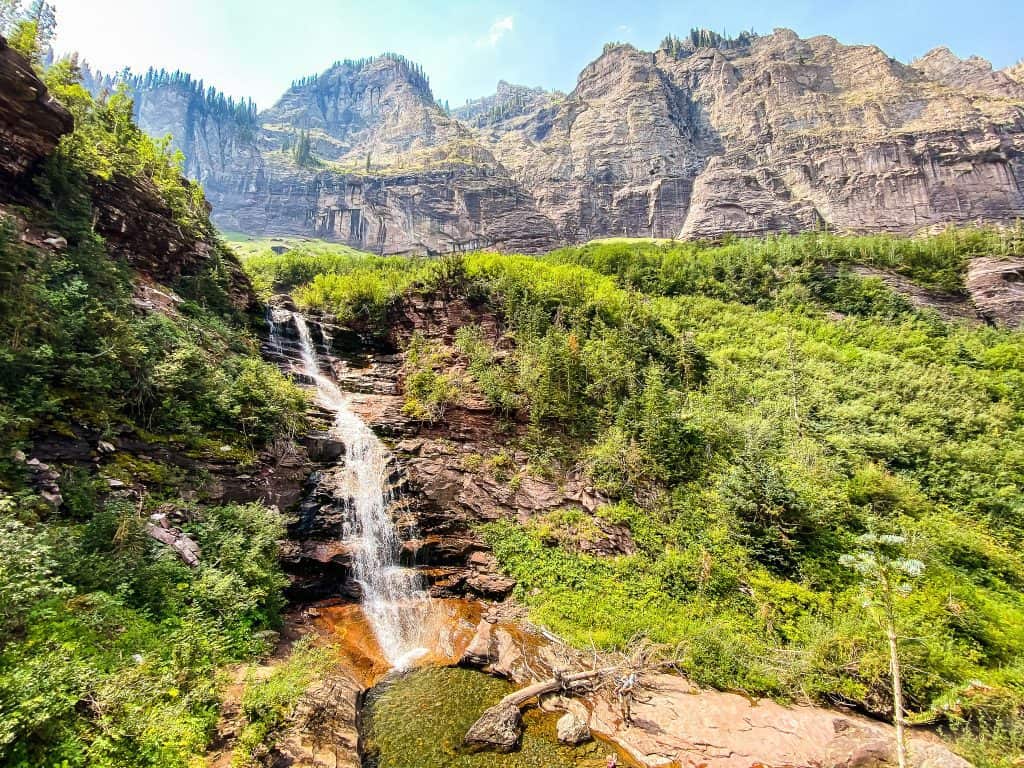 Going for a hike to a waterfall or a lake is the perfect adventurous date idea if you're willing to put a little more work into it. Colorado has some amazing easier trails that have really big pay offs in terms of views. Going to a lake or a waterfall always seems so much more exciting to me so that's why I named it with a waterfall. But you could hike to the top of a peak, or through wildflowers, troves of aspen trees, and along creeks. Download the AllTrails app to find hikes in your ability. Then use the map offline to help track you while you're on your hike. It helps to see the trail and where you on without service because you can download the map.

If you are interested in a hiking date check out my Beginner's Guide to Hiking for tips!
Go 4x4ing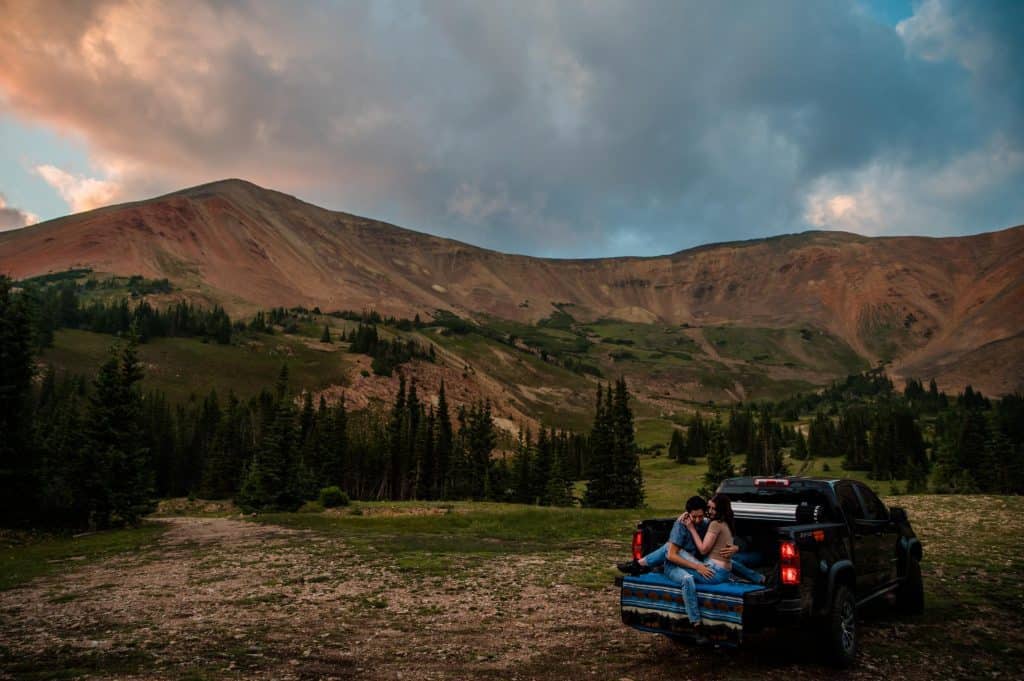 If you have a 4×4 vehicle with any kind of lift, you can get to a lot of cool locations in Colorado. You need some experience picking lines and I always suggest having a skid plate just in case. But if you have the means and the experience, 4x4ing opens up a whole other world in Colorado. You can access less populated lakes and top of the world spots. Bring everything to chill at the lake for a day or have a picnic on top of the world with amazing views.

Crested Butte is known for its gorgeous backcountry roads. You can rent a 4×4 jeep in from Gunnison Jeep Rentals and hit the open road. Just be sure to do your research before hand and not head off into any terrain you aren't prepared for. You also want to be sure to have a satellite communication system in case you get stuck somewhere without service.
Float on Some Water*
Colorado is full of rivers and lakes. With over 4,000 lakes and 158 named rivers, there are tons of places to go enjoy a water date day. You can bring your inner tube to lazily float down a river. Or you can rent a paddleboard or kayak for a nice day on the lake. You can bring lunch and your favorite beverages for an on the water lunch date. Or bring a blanket or chairs to enjoy your picnic on the shore line. The morning is usually the best time to get out on the water as the winds are known to pick up in the afternoon. If you've chosen a mountain lake to enjoy then
*If you're floating on an alpine lake just be sure to always wear your life jacket. Colorado's lake water is fed by snowmelt in the mountains so it is VERY cold. So wearing a life jacket and having a whistle with you is the best way to stay safe. Our
Horseback Riding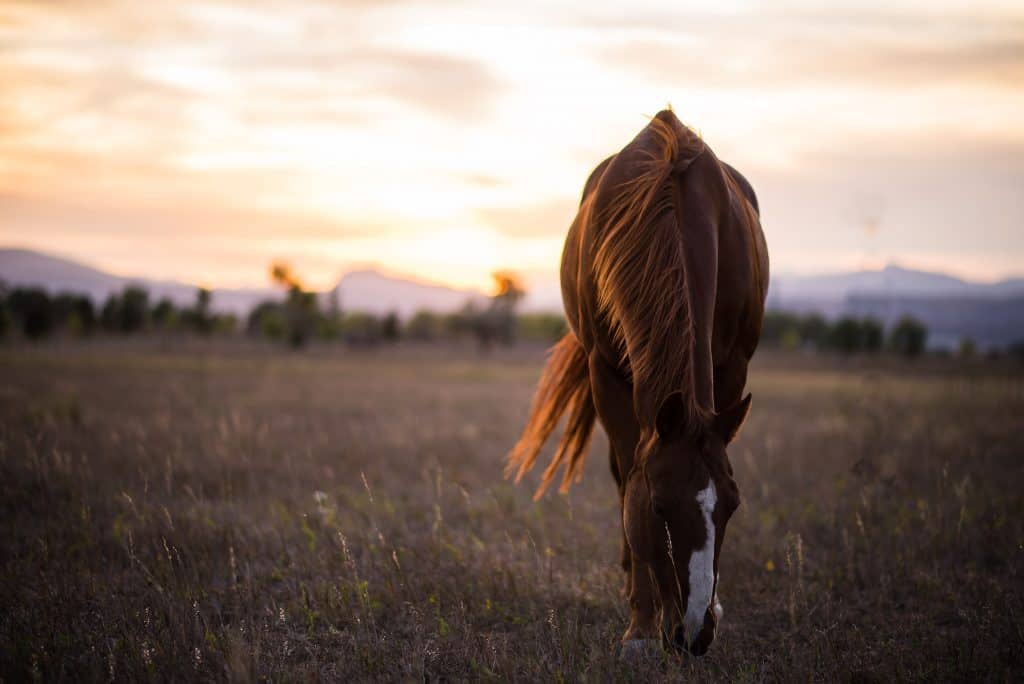 What says the wild west more than horseback riding? I got to ride a little bit growing up and I just love everything about taking some trails on the back of your mule. You can do horseback tours in the Colorado plains and in the Rocky Mountains. But the one I'm most interested in horseback camping. You heard that right! You can take a horse and your gear through the forest to set up camp. That's literally backpacking without the heavy pack on your back. I would be happy just having a mule carry my pack and get to hike next to it. Nothing says more mileage on my knees like weightless hiking. Colorado.com has a wonderful article that shares lots of places all over the state to do some riding! I love the San Juan mountains and have my eye on a horseback trip with San Juan Outfitting.
Snowmobile Tour to a Backcountry Cabin
Colorado is known for its snow. We don't just have world renown snowboarding and skiing though. Colorado's lovely snow and mountains comes other snowy adventures like snowmobiling. I have yet to get to snowmobile but this is definitely on our adventure date to do list. Unless you're a seasoned snowboarder with all the correct avalanche gear and knowledge, I suggest a snowmobile tour. You can do group tours or private tours. But this way you'll have a knowledgeable guide you understands and knows the terrain and the dangers that come with this activity. I don't know about yall but I can relax a lot more when I feel like I'm in the hands of a professional. Thus making this date day activity that much more enjoyable. You can pair this with a nice mountain cabin rental stay nearby or just dinner in the closest mountain town to your tour.

A few companies to check out for some winter snowmobiling in Colorado are:

All Season Adventures in Salida
Grand Adventures in Winter Park



Hot Air Balloon Ride
If you aren't afraid of heights and want to get a different perspective, then a hot air balloon ride might be right up your alley. I'm personally a huge fan of the San Juan Mountains and really want to use San Juan Balloon
Ice Castles
The Ice Castles are an amazing date idea that is no secret around here. We jump for joy every year when they are announced to come back again. If you don't know what I'm talking about at all head over to their website to check it out! The second you walk in you're transported to a fairy tale land of swirling blue and white that is so enchanting you could walk around for hours looking at ice. During the day the sunlight hits the ice causing a perfectly diffused light in every corner. You can walk through ice caves with skylights. Or look up to see icicles that have been chopped off for your safety. The Ice Castles are the perfect location for a photoshoot. My husband and I went out to lunch and then got all dressed up for some photos at the Ice Castles last year.

2021-2022 Winter season update* The Ice Castles will not be coming to Colorado this season. The closest ones are in Utah now.
Dog Sled Ride & a Picnic
Did you know that Colorado has dog sled rides? It's such a cool way to explore in the winter time. Good Times Adventures offer dog sled tours in Breckenridge, Colorado.

Buy a Last Minute Flight Out of DIA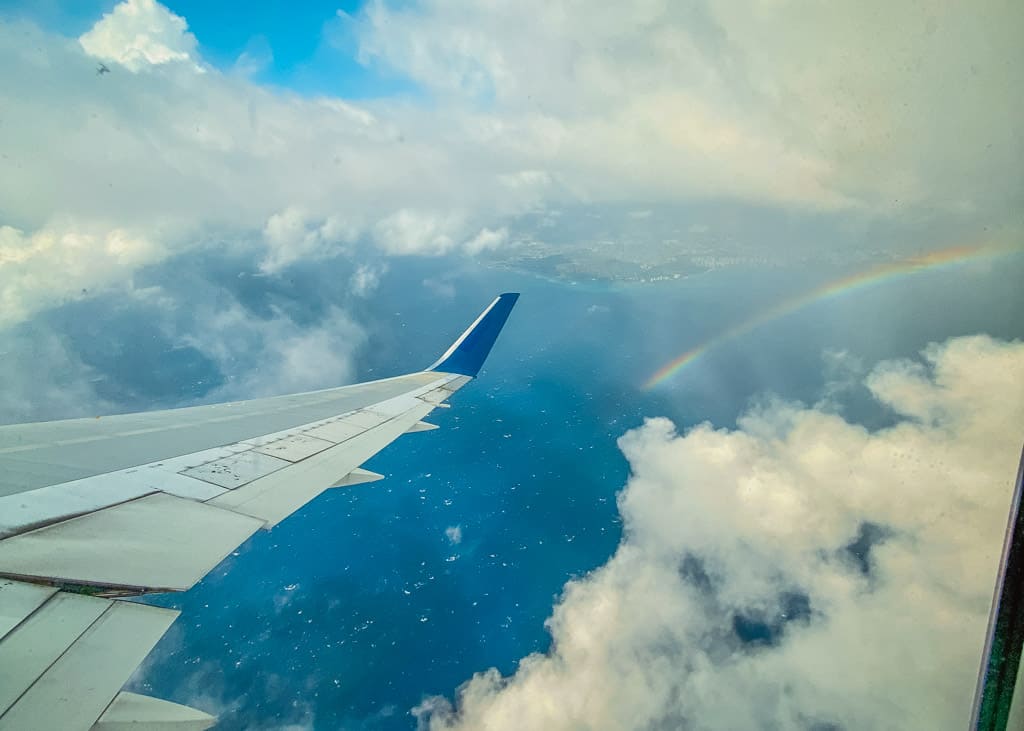 Maybe you really want to be spontaneous and get the heck out of dodge.The Denver International Airport is a mega hub for airlines like Southwest and United. With last minute airfare deals you can sometimes find quick flights to go spend a few days somewhere like Sedona. I love having DIA because it makes air travel so much easier. The new a-line train goes between Union Station and DIA making the commute to the airport much easier, too. I love Skyscanner.com because I can search flights to any destination by date and browse that way to see where is cheapest to visit!
Want to get super creative with adventurous date ideas in Colorado and hire a photographer to document it? Let's connect!