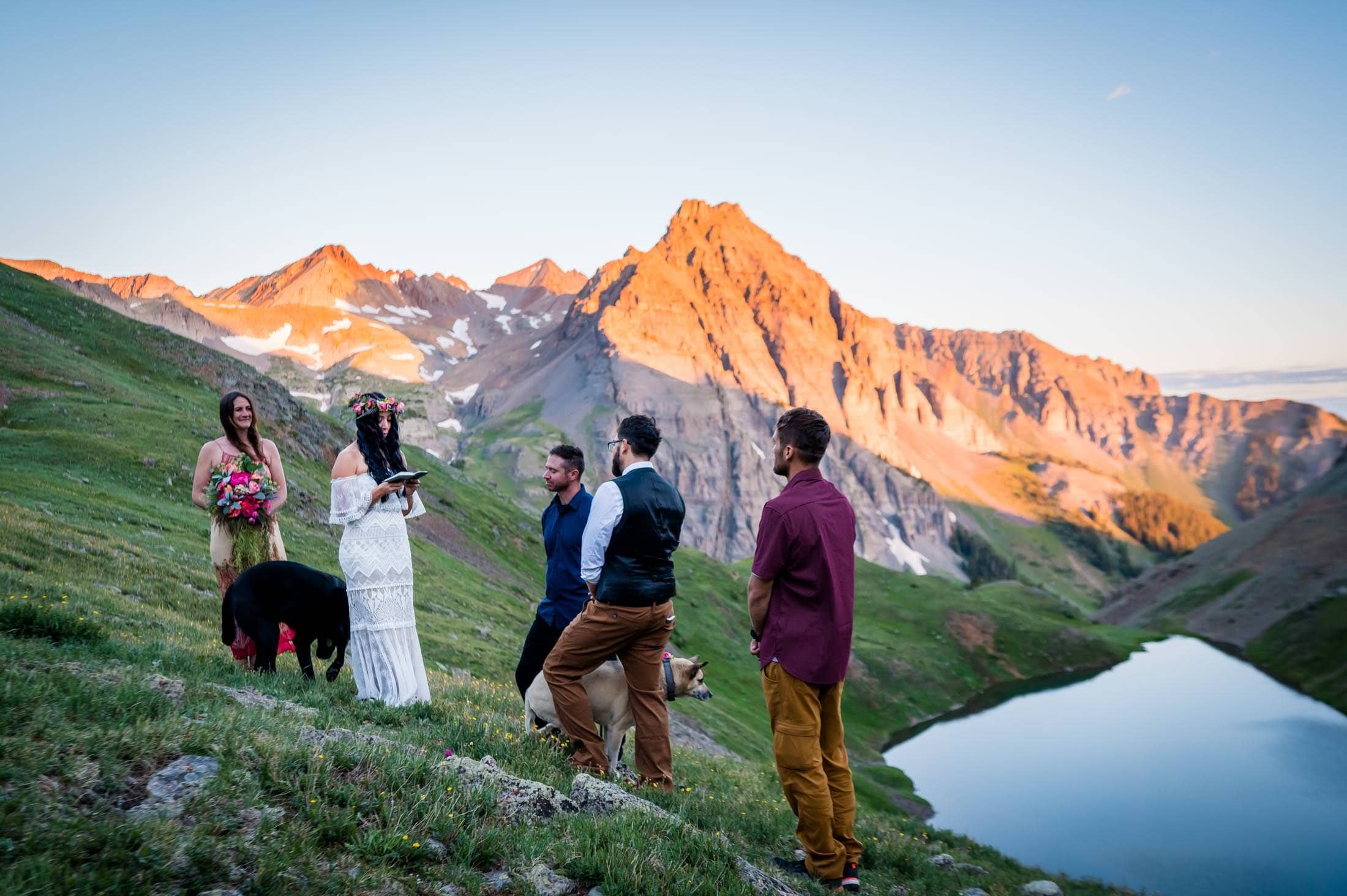 Adventure Elopement Gear | Packing Lists
& Links to Buy
Adventure Elopement Gear Packing List | Colorado Elopement Photographer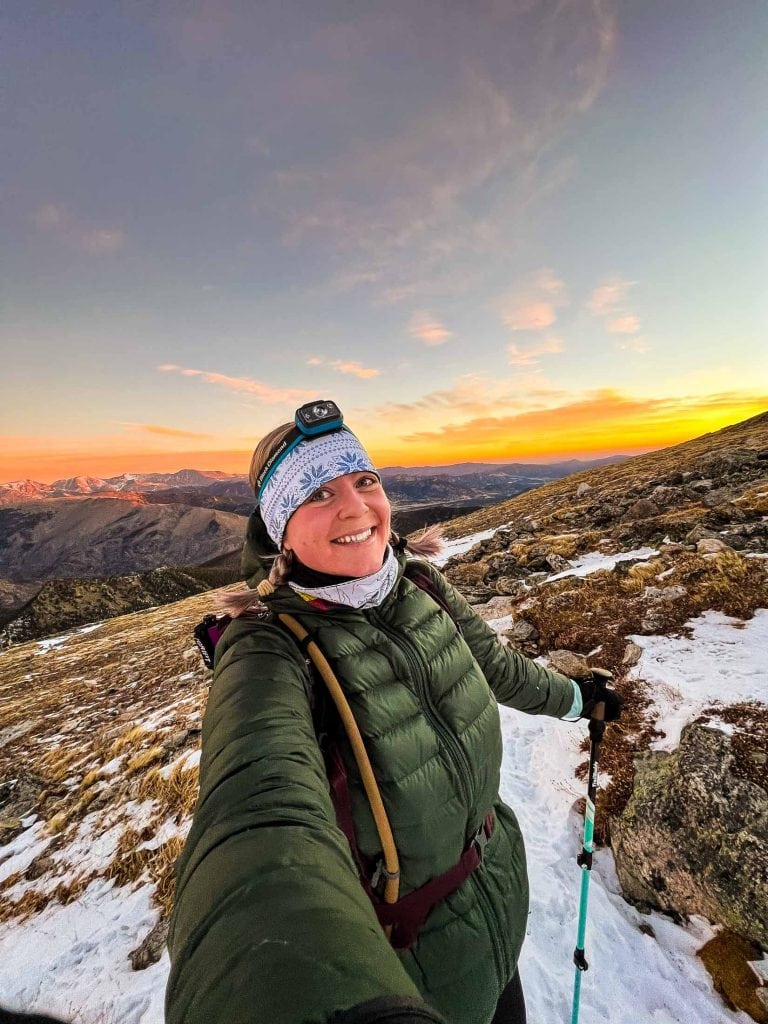 I've documented over 75 elopements, hiked 400+ miles, and driven my lifted 4×4 all over this state in the last 5 years. I've learned a few things about what to bring to make sure you've got it covered as much as possible. It's been countless trial and error on my part but now you get to learn from my mistakes. This is a general adventure elopement gear list. But I always suggest over-preparing on your elopement day to lessen the chance of anything being able to bother your day. Meaning, as prepared as possible. You want to be able to handle whatever the day throws at you. There is no crying in elopements, just go with the flow and make the most of whatever comes. If you adventure often you know anything can happen. If you don't adventure often then let me tell ya, anything can happen. It doesn't always happen but it's best to be prepared for what might. Especially on your elopement day.


Adventure Elopement Gear Essentials
There are a few gear essentials that you will want when planning your adventure elopement. But what you need will vary depending on the type of day you're planning and where you'll be. Here are a few of the essentials for your ultimate comfort and ability to enjoy any possible weather.
Base Layers
Base layers are essential for high alpine adventures. The mornings are cold and the afternoons can be hot and wet. The materials you wear matter. Wool is the warmest fabric and makes great for base layers as it wicks the sweat and regulates heat. Try to match the color of your base layer to your clothes. These are some of my favorite brands of base layers.
Proper Footwear
Make sure you're getting the right type of shoe for your adventure. Ideally, it'll be something warm, sturdy, comfortable, and with a good grip. Some people like to bring a pair of adventure sandals to have a pair to change into. I've listed a few really great adventure & hiking shoe brands below. But I always recommend going into the store to get fitted. REI usually has pretty good shoe attendants who can help you determine the right shoe for your foot & activity.
Blundstone
Danner
Salomon
Altra
On Cloud
Traction
Depending on where you're exploring you could need certain traction. For instance, if you're in the snow or ice you might need microspikes. If you are going to wading through lakes or rivers you probably want a pair of water shoes. When you're buying your shoes keep in mind what kind of traction you'll want for the environment you'll be in.
Outer layers
Bring an outer shell for rain and wind, or snow. The weight of your outer layer will depend on your environment. It's always better to have an extra layer than end up needing one.
Mid Layers
Mid-layers are things like a lightweight Cotopaxi puffy, an additional wool layer, a vest, or fleece. It's essentially a warm layer that can fit on top of your base layers and under your outer layers. I like to keep this layer lightweight but warm so I use a light puffy that is super lightweight and can be packed down small.
Hats, Sunglasses & SPF
Denver is 5,280 feet closer to the sun than the beach. Having SPF clothes, hats, and sunglasses helps protects you from the extreme rays here. I suggest polarized glasses and your choice of hat based on what the adventure is.
Gloves & Hand warmers
Outdoor Blanket
A puffy outdoor blanket like the ones made by Rumpl is perfect for adventures because they're lightweight and compact. Plus they come in really pretty colors and designs. You want something that is easy to fit into a pack and take with you so you two can sit and enjoy. Or one of you who might be cold can just bundle up with a blankie.
Packs
You'll need to carry all these essentials plus extra supplies and everything for a wedding. You'll want your pack to be comfortable and fit your needs. I suggest hiking packs that are made to help distribute the weight properly. If you aren't having to carry anything far from the car then you might not need a pack. Here are some good pack brands.
Water
Snacks & Food
Blankets
First Aid Kit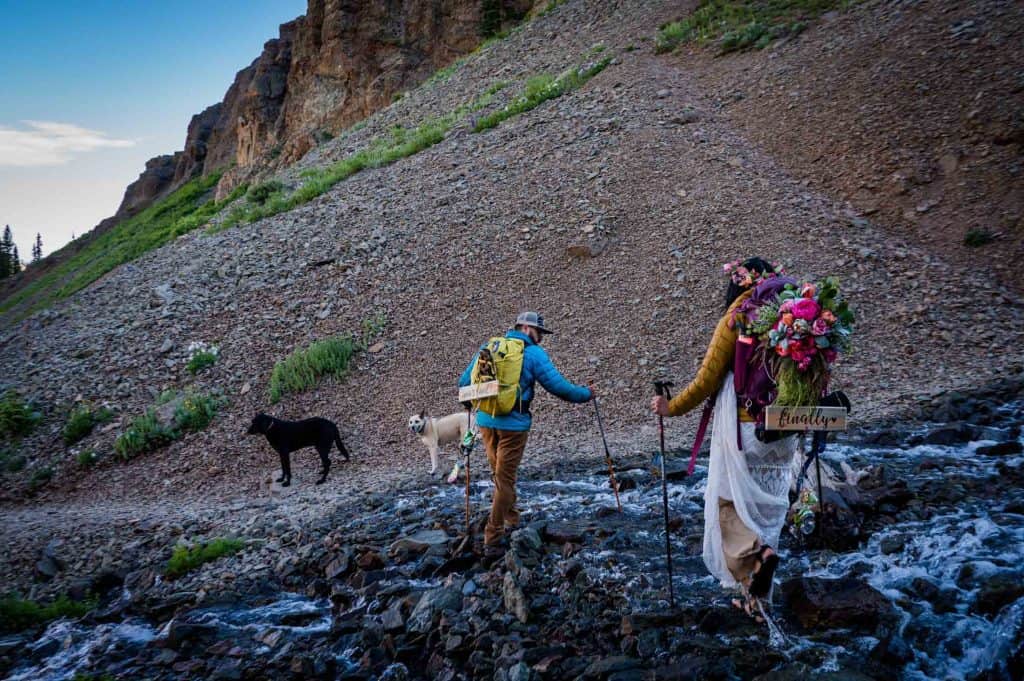 Adventure Gear Retailers – Local & Online
You can find great gear at these local Colorado retailers. Including a few good places to find used gear.
Local Colorado Adventure Gear Retailers
Mountain Threads – Gear Rental