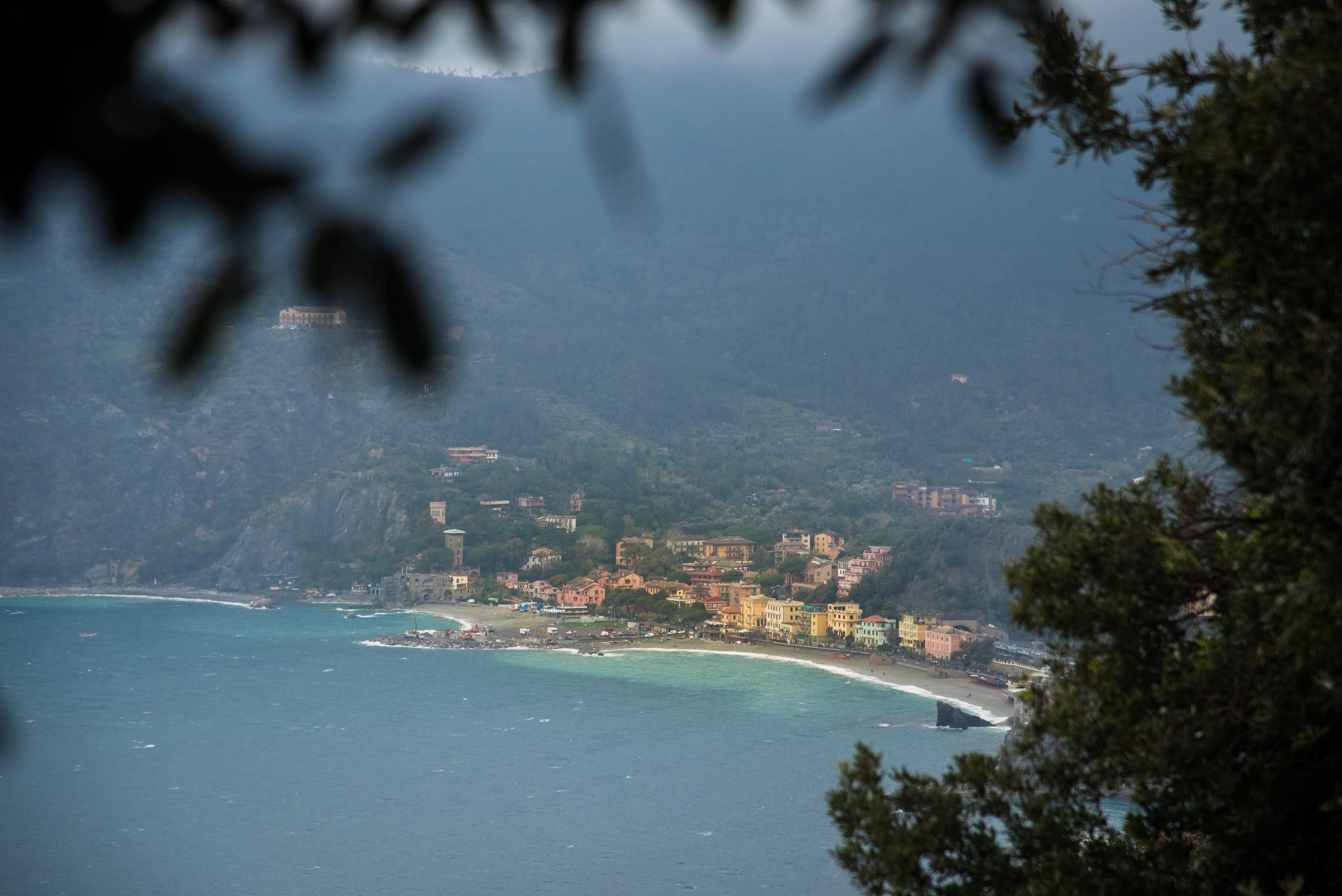 Cinque Terre, Italy Adventure
Cinque Terre, Italy Adventure
Cinque Terre was one of my favorite stops on our Italy trip last Spring. Cinque Terre is a string of 5 colorful fishing villages along the northwest coast of Italy. It's just north of La Spezia, another beautiful coastal town to explore on your way. You have to switch trains in La Spezia so you might as well spend the day. We put our luggage in storage and strolled around La Spezia until we wanted to catch the next train.
Hiking Between Villages in Cinque Terre
We spent 36 hours in Cinque Terre hiking and taking the train between towns to explore each one's quaint uniqueness. They are small, colorful villages built onto the black rocky cliffside of the Ligurian coast. The 5 villages of Cinque Terre have hiking trails along the coastal mountains that connect them. Some trails are harder than others but figuring that out is easy using the All Trails app or website. Also, note that some trails get closed due to maintenance or being too dangerous in the conditions. You should make sure to have decently treaded hiking shoes in Cinque Terre because the trails can be wet and slippery on the rocks and mud. Taking at least one trail between villages is a must as the views are incredible.
Corniglia Village
Our hotel was in Corniglia at the Hotel Tre Passi dal Mare. The train station is a ways from the town and there is a shuttle that runs every so often. Be sure not to get in too late because it doesn't run all night. And it's a bit of an uphill walk along the road or you can take the long stretch of stairs up to the town. We had to catch an early train out to catch our train from La Spezia to Rome so we had to carry our luggage down the stairs and that was hard enough. We had a very clean and spacious room in a beautiful building that included free breakfast from their cafe on their terrace overlooking the views to the north.

Corniglia is the smallest and least popular of the villages. It's built higher up the cliff so there is no easy way down to the water. I thought it would be the perfect village to make our base camp while we were there, and it was. The trail from Corniglia to Vernazza was closed for maintenance when we were there. So we hopped on the train to Vernazza and then took the trail from Vernazza to Monterosso. It was an easy enough trail with some steeper parts but none of them lasted very long. It sprinkled rain on parts of our trip but it was a welcome cool down from the warm temps that would come with the sun.
Monterosso Village
Monterosso is the northernmost town with sandy beaches that line its cliffy shores. It's a popular summer destination. You could see the resorts with amazing pools all along the coast as you hiked down into the town. We grabbed some lunch from one of the tiny little restaurants that had outdoor covered seating across the sidewalk from the entrance. From Monterosso, we took the train to Manarola. Manarola is a bit of a trek to get to from the train station with lots and lots of big stairs. There are two ways down, the short way along the coast is the one with the stairs.
I cannot wait to return to Cinque Terre in the summertime when we can enjoy the beaches and swim in the ocean. This is a place that I would visit on every trip to Italy.
Three things you must do during your visit to Cinque Terre
Hike Between Villages
Don't forget your hiking shoes and raincoat! Because a hike between the villages is a must-do when visiting Cinque Terre, Italy.
Find a Place to Stay with a View
Our airbnb's balcony dining area with open views of the water and mountainside were amazing. It was gorgeous anytime of day but was really nice to go to in the evening for sunset. You can stay where we stayed for this same view or just check out some of the many other amazing places available on airbnb or booking.com.
Enjoy the seafood spaghetti
This was a signature dish at the few spots that were open when we were in Cinque Terre. It was delicious! I think it paired wonderfully with a glass of house white wine. I love sharing courses and this is definitely a dish great for sharing so that everyone can enjoy a little seafood. It's a ton of seafood in one plate.
Are you looking for an adventure elopement photographer in Cinque Terre, Italy? Let's chat and I can tell you how I can help plan and photograph it!