Rustler's Gulch Trail Crested Butte, Colorado | Gothic Road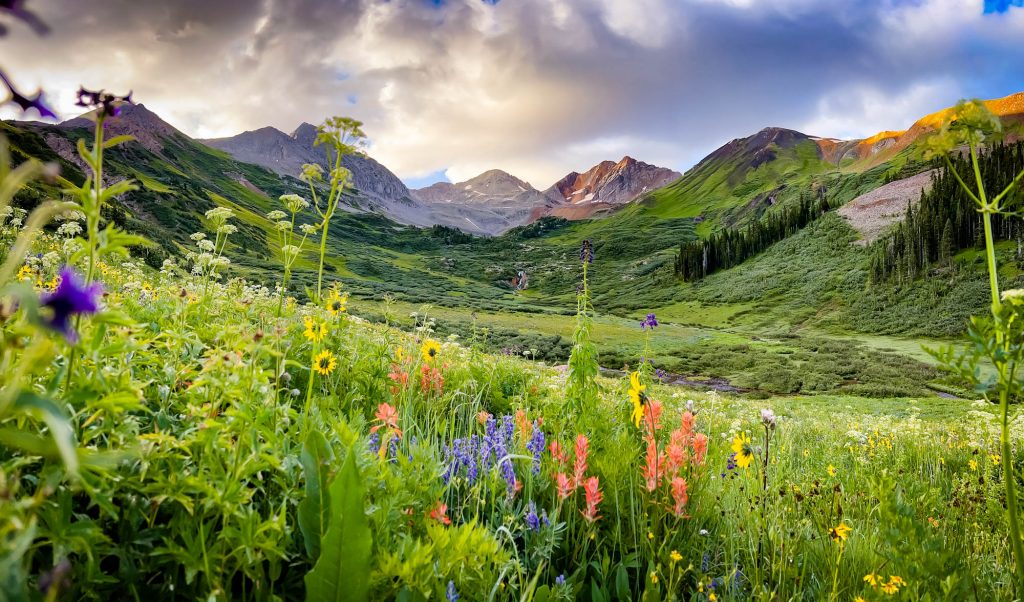 Rustlers Gulch Trail in Crested Butte definitely falls in the top 5 most beautiful views in the state I think. I was with some friends on a camping and hiking trip in Crested Butte in July 2022. We woke up at 2:30am to get to the 4×4 trailhead before the lights came on. We wanted to be at least somewhere pretty on trail by sunrise. And oh were we! This hike is so stunning I couldn't help but stop and take photos and videos like every few steps. Especially once that sunrise started to pop off. It felt like a dream and is exactly why I will choose waking up in the middle of the night to hike in the dark. Just to be somewhere extra special when the sun starts to shine.
Leave No Trace & Trail Maintenance
Always try your best to Leave No Trace, pack out what you pack in, and only take frames with you when you leave. This majestic trail is maintained by the Crested Butte Conservation Corps. But there are no restrooms or trash cans at the trailhead. So be prepared to take your poo and trash. Since we're talking about trash, remember to be bear-aware in this area and lock your car doors & try to seal up items with an attractive smell.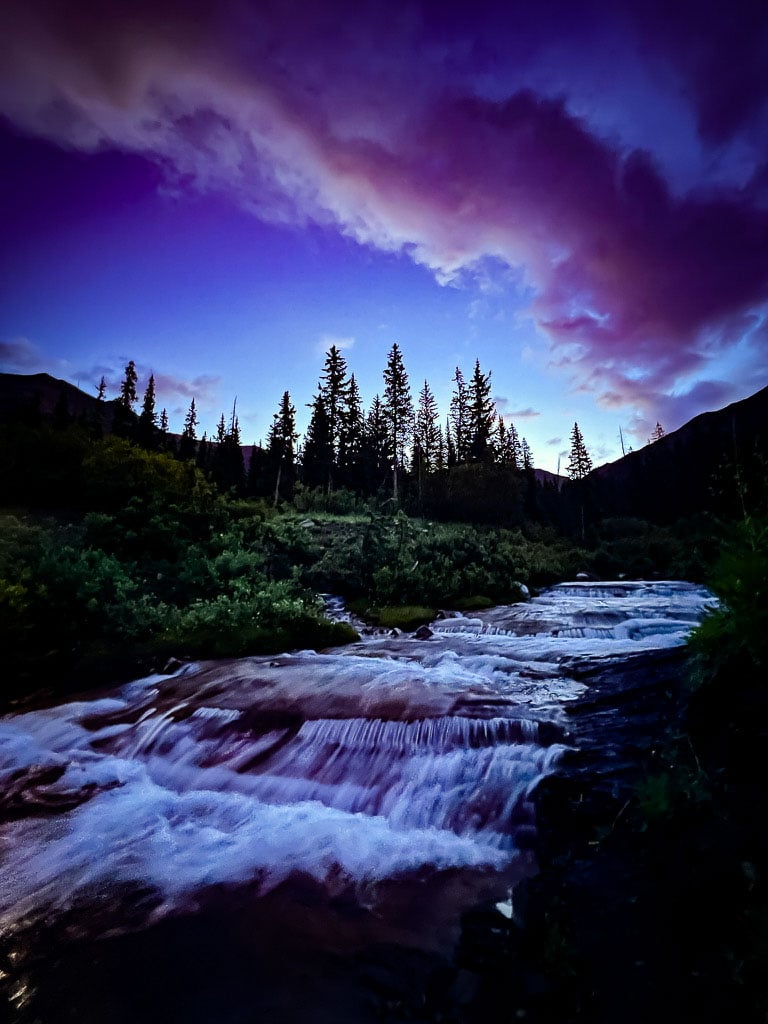 | | |
| --- | --- |
| Difficulty | moderate |
| 4×4 Trailhead | yes- moderate but very narrow 4×4 road but very little parking at the top |
| Round Trip Distance from 4×4 | 7 miles |
| Elevation Gain from 4×4 | ~1200 |
| Round Trip Distance from lower parking | 9 miles |
| Elevation Gain from lower parking | ~1700 |
| Trailhead Elevation | 10,250 |
| Max Elevation | 11,400 |
| Water Crossings | yes, 1 always – 2 depending on current melt conditions |


Trail description: The whole hike is moderate with a rolling elevation gain. The first mile and the 4th mile have the most gain but nothing has more than 490 ft gain per mile. The 2nd mile is the easiest. It's a pleasant uphill the whole way. We did see some fresh bear scat on the trail so be bear aware when you're recreating on this trail. We were there for sunrise and no one else was on the trail with us until we got towards the top and there were people backpacking.
More Worthy Destinations & Hikes in Crested Butte, Colorado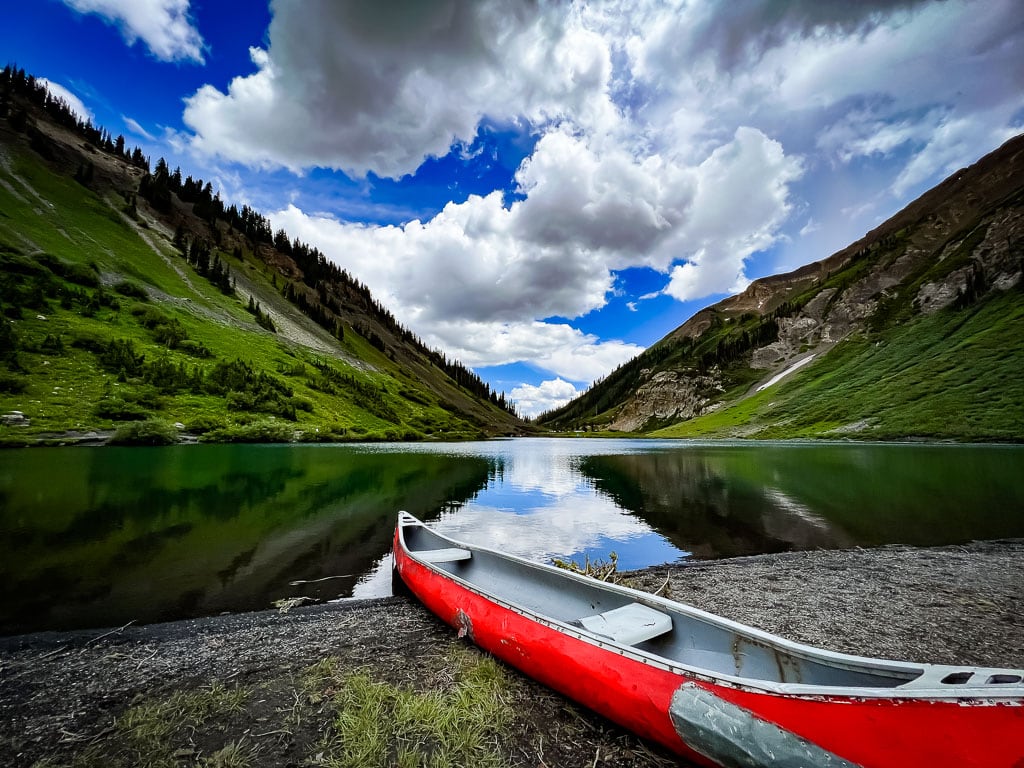 Emerald Lake – a little further up Gothic Road from the Rustler's Gulch Trailhead. A lifted vehicle and AWD is suggested to get here.
Oh Be Joyful – There is Oh Be Joyful Road, OBJ Trail & OBJ Campground. All of which are worthy of a stop. The Slate River runs right through the campground is an amazing stop on a hot day. OBJ Trail goes to Blue Lake which is another world.
Lake Irwin – Lake Irwin is not far off Kebler Pass. If you want to hike near here I suggest hiking up to Scarp Ridge at sunrise.
West Maroon Pass Hike – This TH is up past Emerald Lake about 2 minutes. This TH accesses dozens of trails and can be quit busy during popular times of year.
Kebler Pass – Kebler Pass is an awesome drive with places to stop and explore all along the way. The Aspen forest running along the pass is one of my favorites in the state. It's take you over to Paonia which is an awesome place to add to any adventure.
Lost Lake Loop Hike – A little ways off Kebler Pass. Great and pretty easy hike with 3 beautiful lakes that all look so unique. Has a cool waterfall and awesome views looking back out over the lower lake toward Paonia.
Paradise Divide – 4×4 only access area with a lot of high cliff shelf road to access it. But it's worth the trek if you have the right vehicle.
Rustlers Gulch Trail Crested Butte | Colorado Adventurer and Photographer