This magical sunrise elopement shoot in Summit County, Colorado was more than I ever could've asked for. First off, a couple who is down and actually excited to wake up to meet you at the crack of dawn… that is gold. And people who are willing and happy to power through 4 degree weather are unexplainable. But we had fun, I mean so much fun, running around the mountains before anyone else was up and moving on a cold morning. with the coolest fog inversion over the water.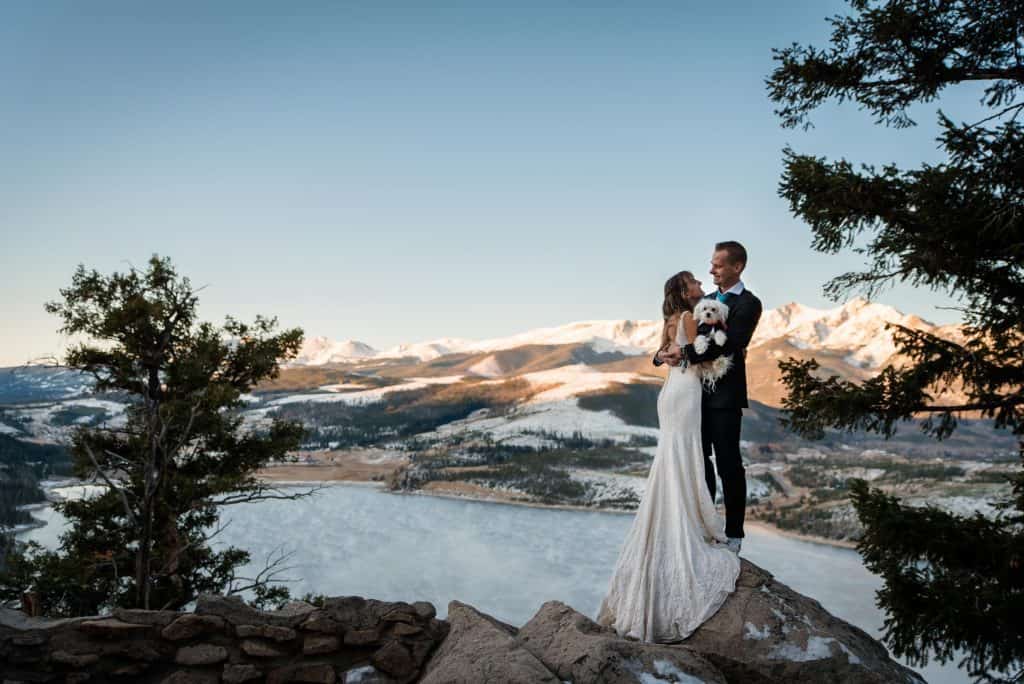 I'm a very laid-back approach photographer. This process isn't about me or my photography but totally about you and your experience. I believe that if you're having a good time, like a genuinely good time, then your photographs are going to be beyond beautiful to you. You'll love your time with me and your photographs so much more if we're doing something you enjoy while you look your best and get to share your beautiful love with your beautiful person.
I remember location scouting for this shoot vividly. It was one of my first "styled" kind of shoots that I was coordinating myself. It was also my first time driving into the mountains super early in the morning to location scout at sunrise. After this morning and this hike in Summit County, I was hooked to catching sunrise on a trail (or on the top) in the mountains. Since that day, I've appreciated even more the people willing to get up early with me. Because there is no other calm like the calm of sunrise. It's the perfect time of day to be intimate and completely away of your partner.
Check out another sunrise elopement shoot in Summit County, Colorado?! Click here!