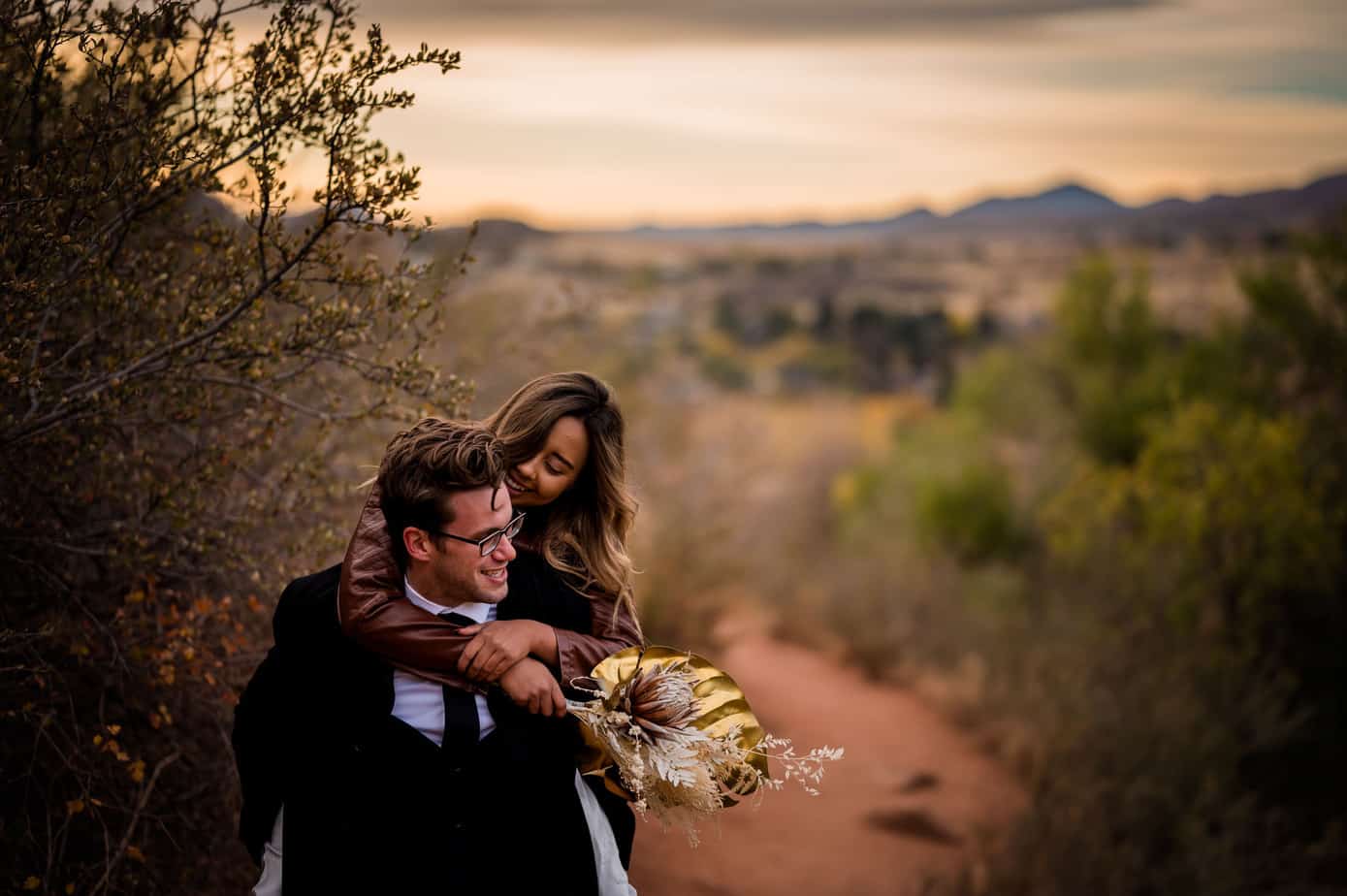 Red Rocks Park Elopement Guide
Red Rocks Amphitheatre in Morrison, Colorado is an epic and iconic music venue. It's a very special place for those of us who've experienced an event there. If you know, you know. The trails surrounding the theater and connecting to the trading post submerge your psyche into this other world with rolling red rock formations. There are spots in the park that you get a wonderful view of Denver and the foothills, too. Recently, I've gotten an influx of inquiries for Red Rocks so I thought I would right this Red Rocks Park Elopement Guide to try to bring more information to one place for you!

Red Rocks is located in the tiny town of Morrison. The gateway to a legendary music experience in the foothills of Colorado. The town offers some really great dining options including The Morrison Inn with their Mexican cuisine and famous fish bowl margaritas. My favorite roof top is Roof Top Tavern. Next door is Tony Rigatoni's Italian Kitchen where the menu looks amazing.

It's gorgeous anytime of year at Red Rocks. But it gets really hot in the mid summer days. You have to be careful of the rattlesnakes that like to bathe in the sun along the desert trails. It's ideal in the months with cooler mornings or days. Sunrise is my personal favorite at Red Rocks because there is significantly less people there. But you can rent space for your elopement or intimate wedding ceremony if you wish! Giving you and your guests your own space to enjoy without being overly greeted by the regular flocks of visitors to the area.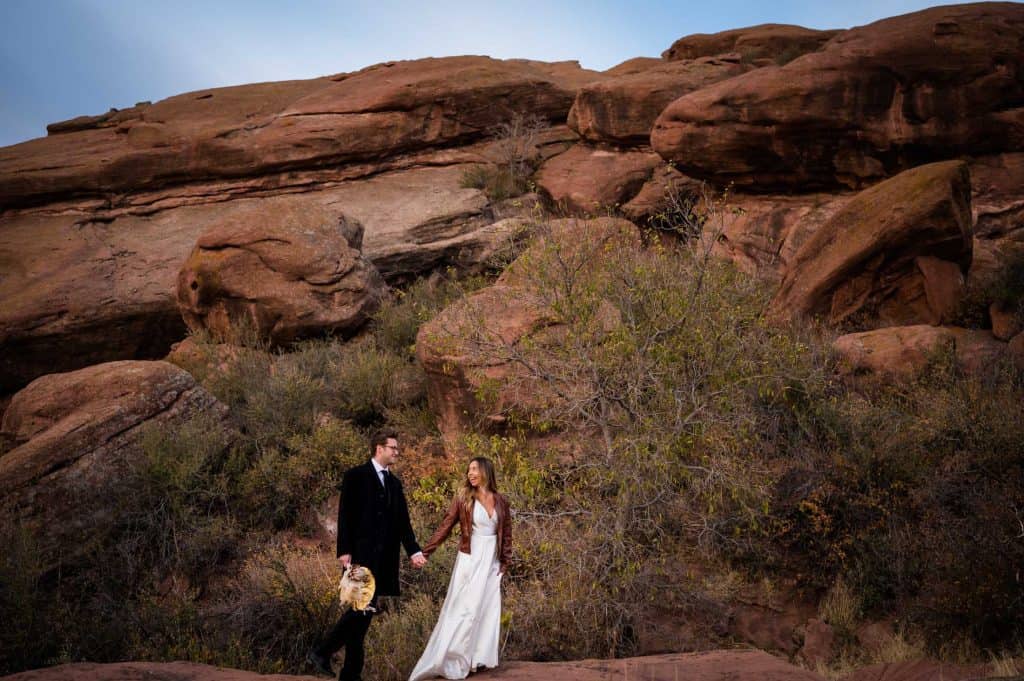 Red Rocks Park & Amphitheatre Photography Permits
The park part of Red Rocks and the amphitheater part or Red Rocks are managed by two different entities. The park and surrounding trails are run by Denver Parks. In Denver Parks if you have less than 5 people (including you and your photographer) and there is nothing being set up, including lights etc, then no permit is required. If you have more than 5 people total or you want to set anything up on the ground you need to apply for a permit.
The amphitheater is ran by Red Rocks Park and Amphitheater. To do any kind of shoot or anything in the amphitheater itself, you need to apply for a permit. To apply for a photography permit you need to contact Red Rocks and in their contact form click the Department of "Photography/Videography Permit". Then finish filling out the rest of the information about your shoot.
Ceremony Locations around Red Rocks
Red Rocks Trading Post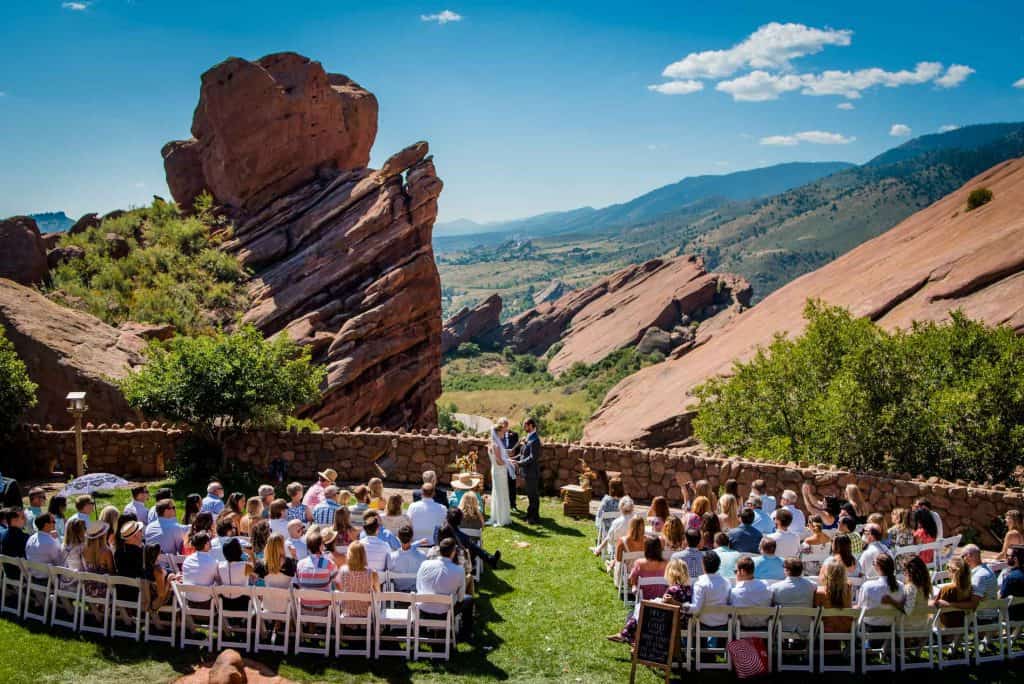 Red Rocks Amphitheatere Upper Deck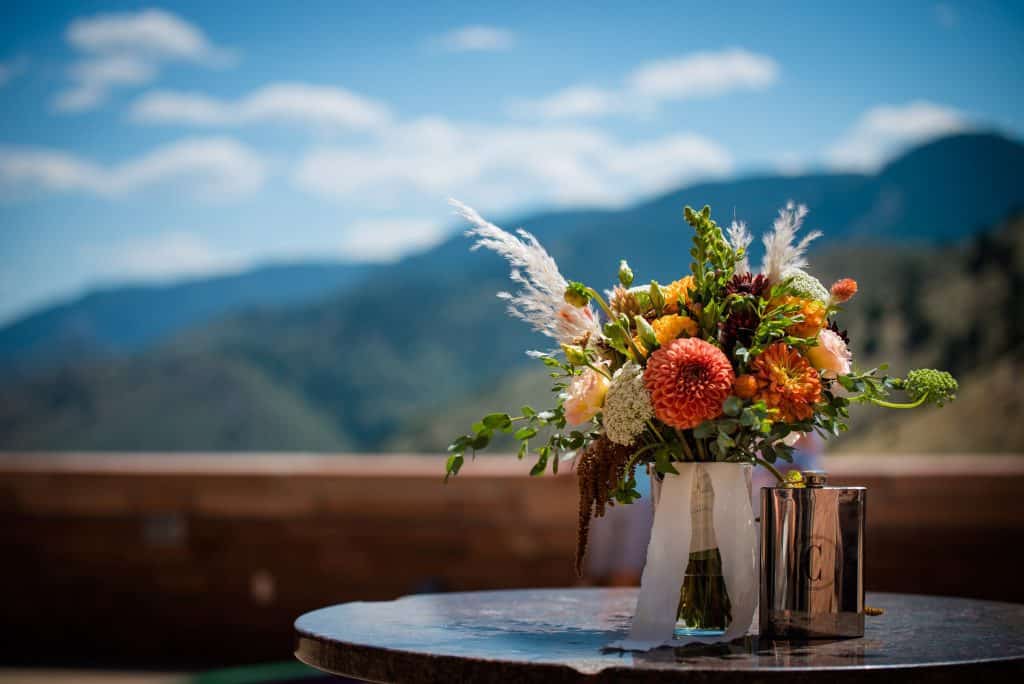 Surrounding Trails
The most recent event brochure for information on how to book space at Red Rocks Park & Amphitheater!
Check out these other awesome places to elope or have your intimate wedding in Colorado!