Tips for Colorado Snowboarding Engagement and Elopement Photography
Having professional couples photos taken WHILE you snowboard is a thing! Snowboarding and photography are my two favorite things to do. I can teach how you to do both, but I never thought about doing them at the same time with clients. I was hooked after my first Colorado snowboarding engagement session in Vail. Then I photographed my first snowboarding elopement where the bride actually wore a dress and I almost lost it. I know this is something I want to do more of while I'm still in the physical capacity to do so.
Snowboarding Photography is hard
It's a whole different level of endurance and takes a huge toll on the body. That's why choosing minimal gear on the mountain is an integral part of the prep. Having a buddy ride along to help alleviate some of the weight and be an assistant for lighting would be super helpful.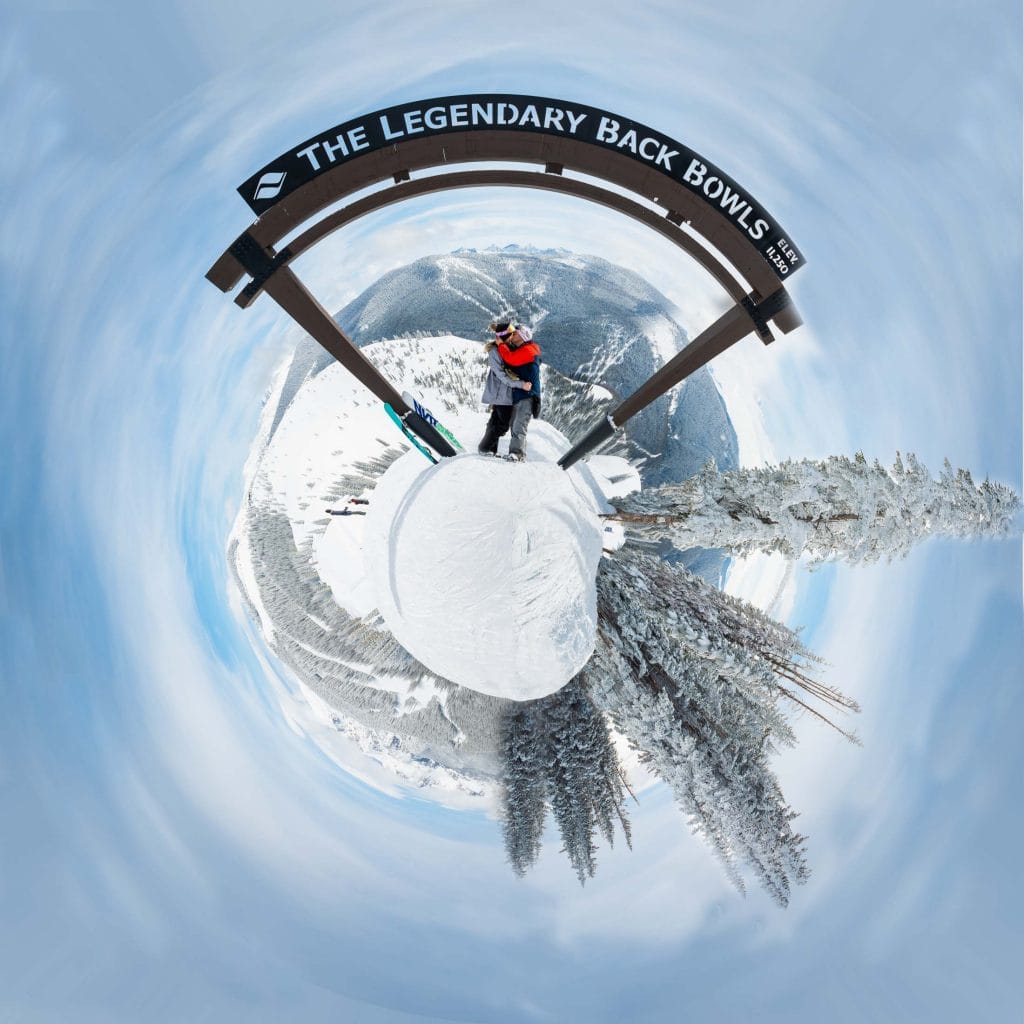 Colorado Snowboarding Engagement Photography at the Legendary Back Bowls in Vail, Colorado
For this Colorado snowboarding engagement session, I left my lighting gear in the car. I still had too much weight with only two bodies and two lenses. Carrying less gear means getting better photos overall. Gear is heavy and snowboarding is hard, you can put it together for yourself if you want to.
It's important to plan out your runs before you go. This is especially important if you are at a huge resort like the one in Vail, Colorado. Set the expectations ahead of time with your clients. Photography takes time and you'll be taking a lot of stops for photos across the mountain. Photographing while riding or skiing is very hard and not all have mastered it, myself included. Colorado snowboarding engagement photography isn't for the weak. lol
The harder the job, the more you charge. This is that job.
These sessions should be priced accordingly. They are A TON of work. The next day after a session like this you feel like you've been hit by a mack truck and drug down the highway. It's no joke, hard. These sessions are double my normal mountain adventure engagement sessions cost. It's not possible to do this session in an hour. At minimum I would allot for two hours of riding and shooting. But it's more comfortable when you just plan 3-4 hours and don't have to rush for anything. I mean, who wants to go to the mountain and not get to shred for a little anyways?
Want to see my Colorado Snowboarding Elopement photography? Click here