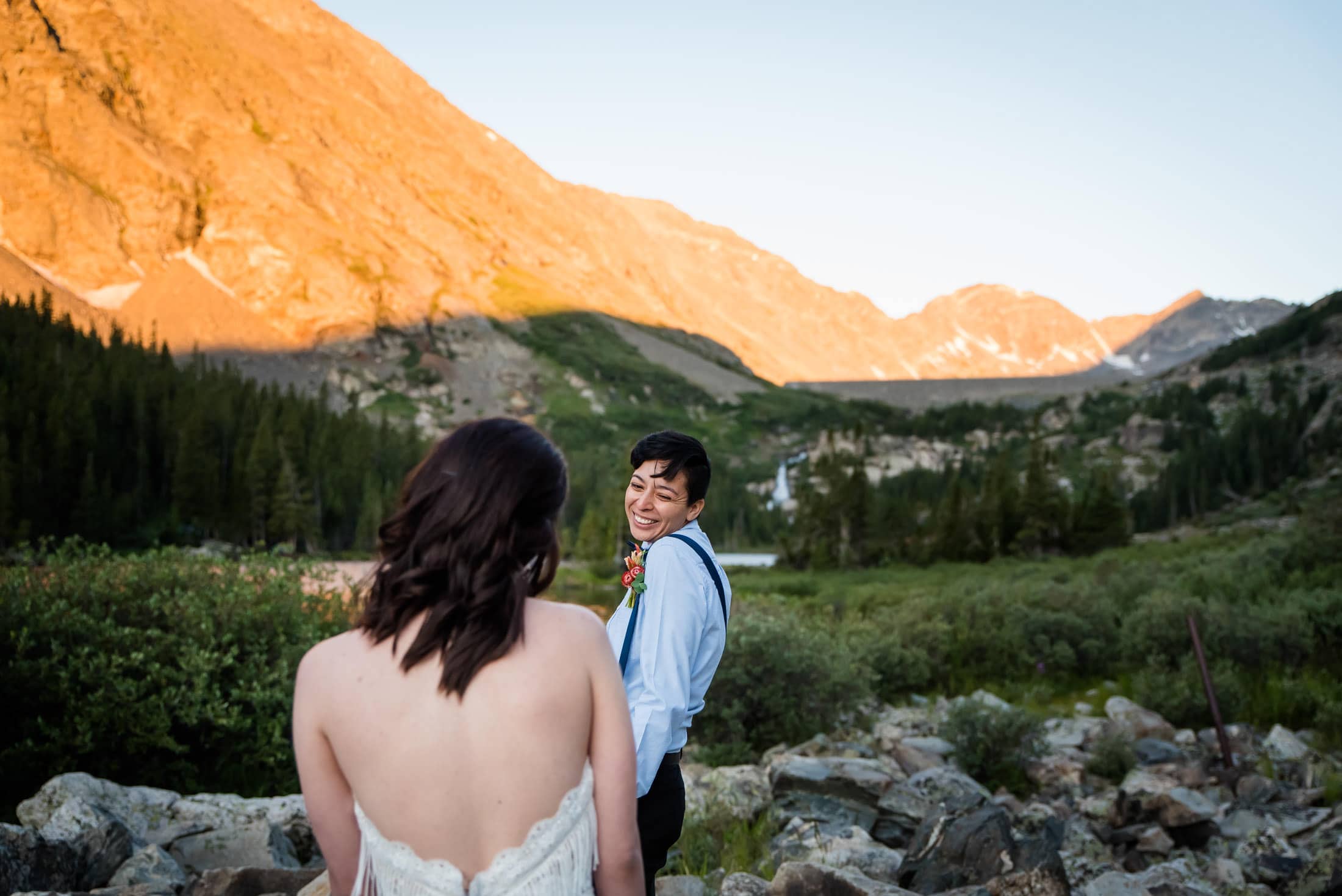 storytelling for celebrations of ALL love
Here to help you craft experiences, create memories, and have amazing photographs to pass down with all your stories.
You're here because of something special. And I'm so excited to celebrate that with you!
I document elopements, weddings, families, and couples while they create & experience special moments together.

A photographer for all of your life events and adventures.

It's not a photoshoot. It's a curated photography experience based on who you are at this moment.
Getting good photographs isn't about the photographer. Okay, it kind of is. But the most important part is what you're experiencing when you're being photographed. If I was going to set you up in poses and boss you around to create pretty pictures then I'd be paying you. I help you create precious memories by crafting an experience that's based on your personality, lifestyle, and love story.

It's like the fun snaps in the old family photo albums. Everyone doing their thing without a care in the world that Uncle Jim is snapping away. I put your experience first through a custom & detailed planning process that ensures you can have the best time together no matter what. Then that vibe continues throughout your time in front of my camera. I give cues and prompts, but it works best when you're present in the moment with your person (or people). Let the creative process happen effortlessly by being fully immersed in the experience.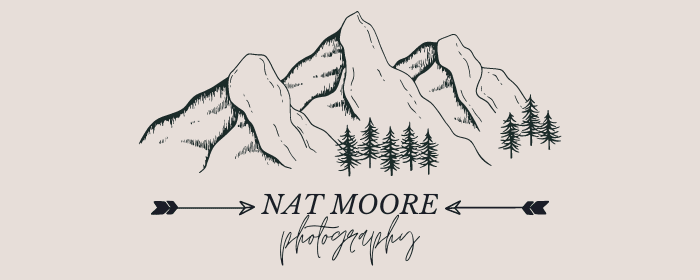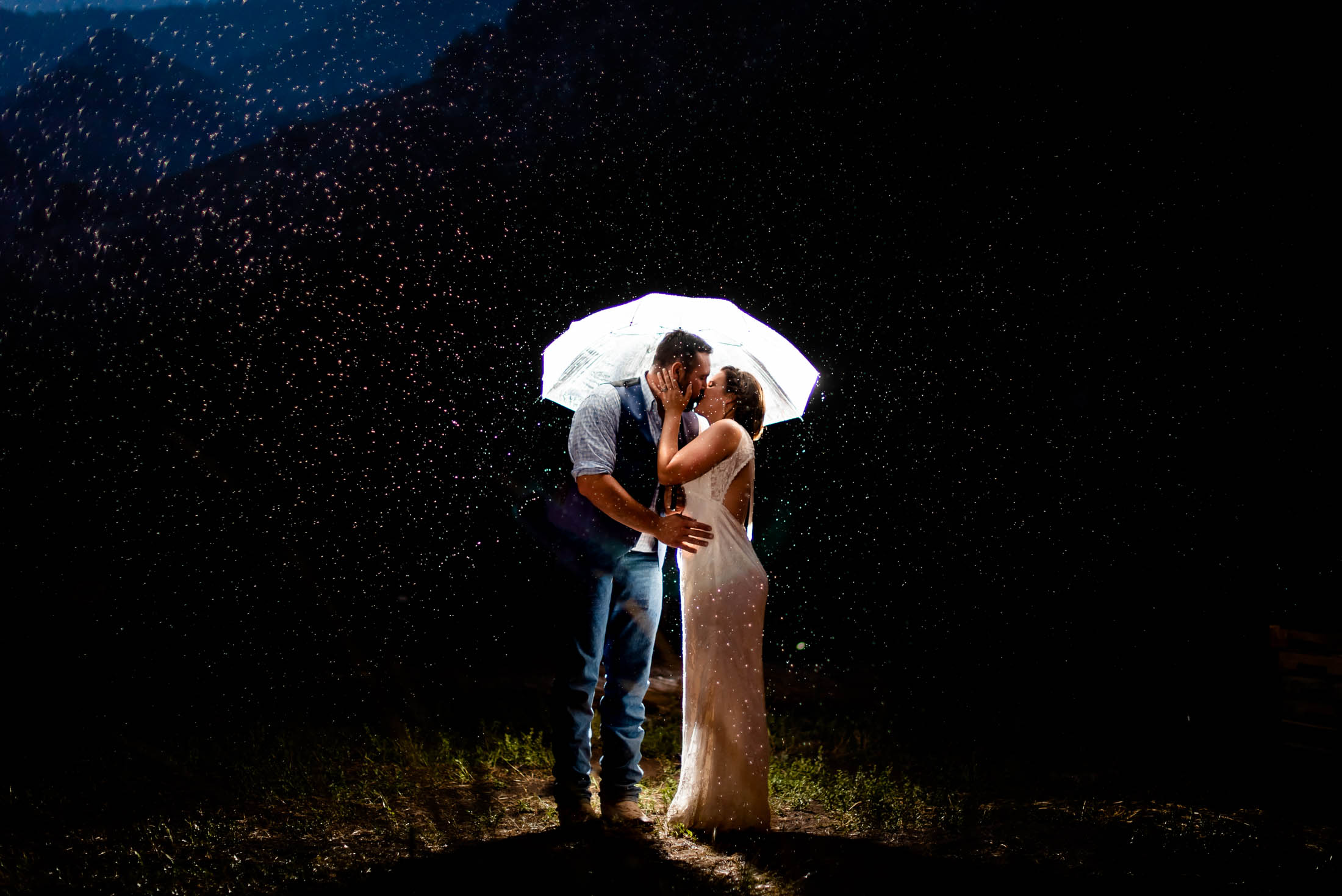 What are past clients saying about me?
I have over 60 five-star reviews on Google & Facebook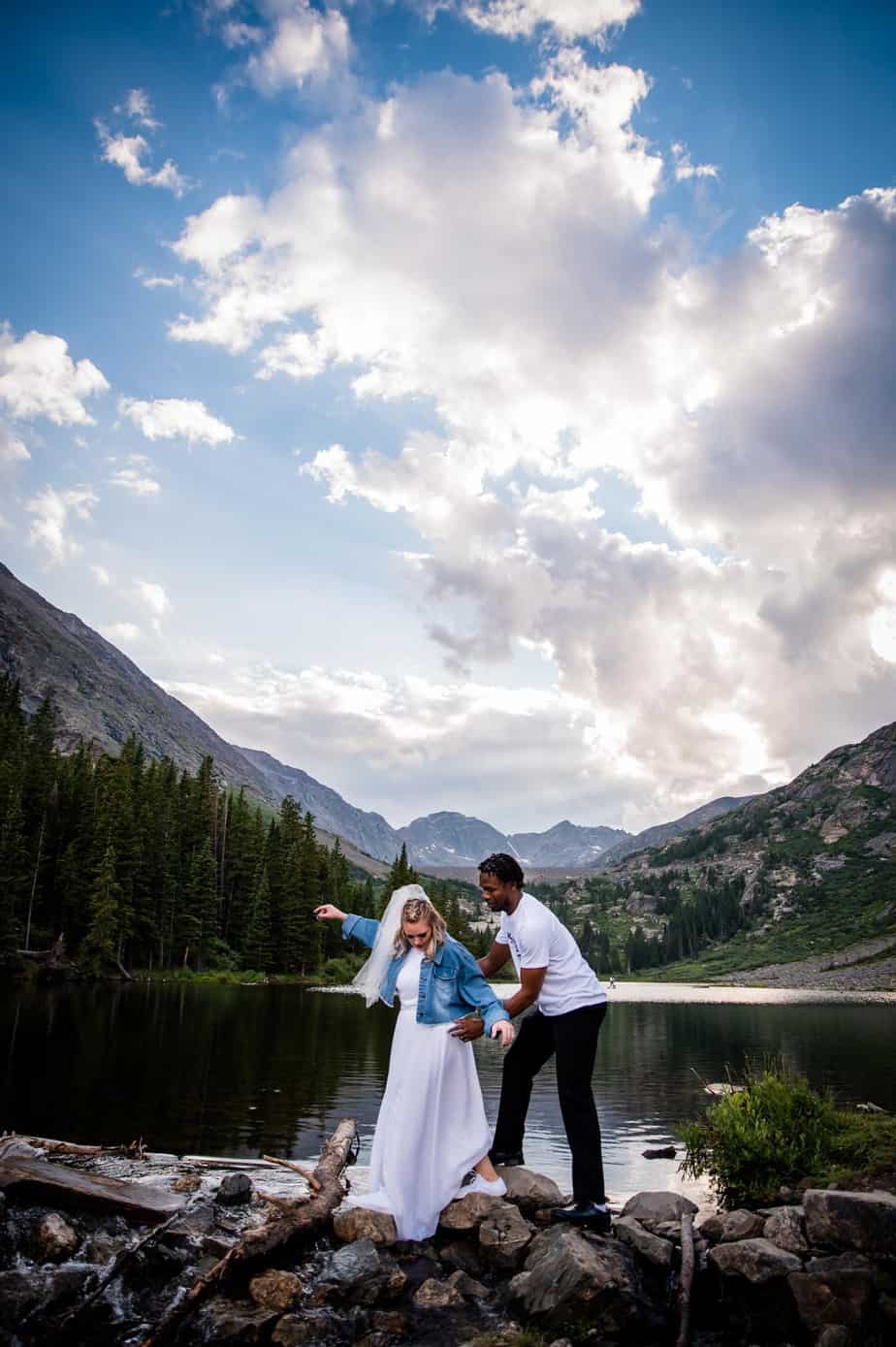 Kailey & Brante
Breckenridge, Colorado
"Let me start off by saying she made this BY FAR the easiest, most memorable fun day for my husband and me. We have never been to Colorado before and we decided to elope in the mountains 🏔! SHE WENT ABOVE AND BEYOND FOR US!"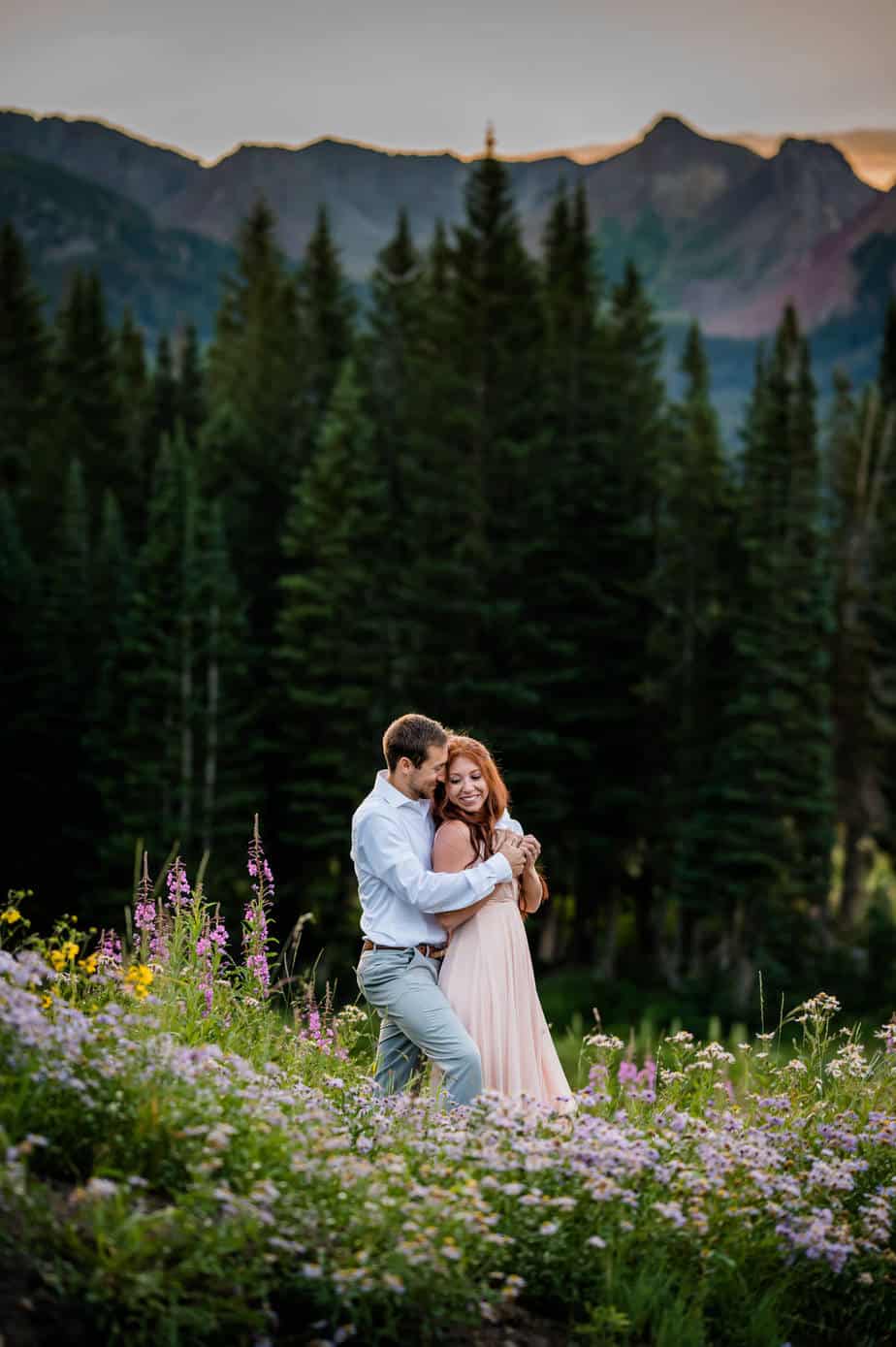 "My wife and I have booked with Nat three years in a row for our anniversary shoots and every year surpasses the next. She is amazing, so talented, and willing to meet us in the middle of the night to get the most breathtaking shots. She knows the best locations for amazing views and is incredible to work with."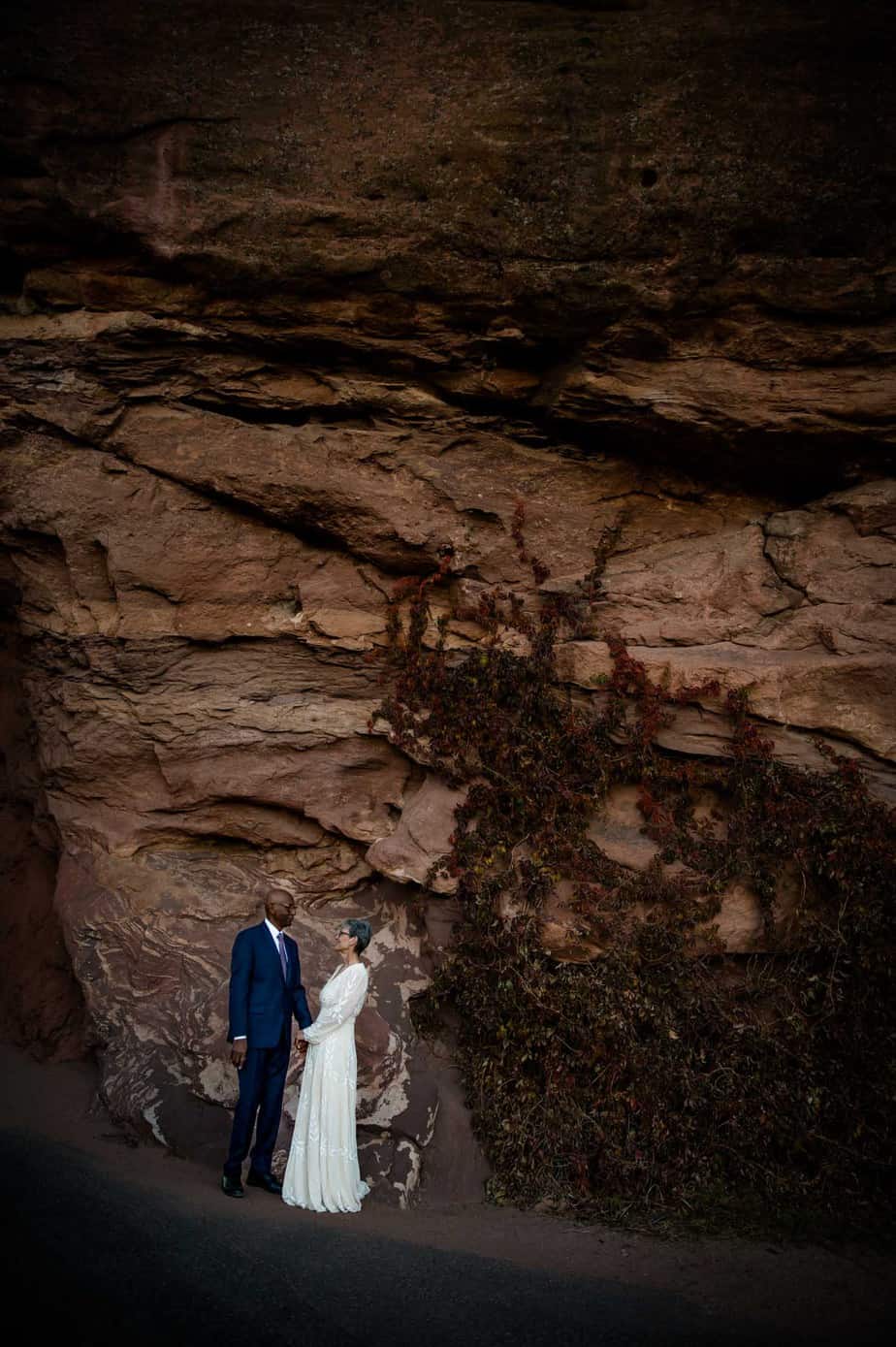 Jeri & Wes
Red Rocks Amphitheater
"We have used Natalie on different occasions and we were so impressed with the process and final outcome that we asked her to shoot a special occasion for us. We renewed our vows on our 40th anniversary and wanted to make sure the event was well documented – and Natalie didn't disappoint! She was at the event itself and then met us on location the following day so we could get some memorable shots with amazing scenery. If you are looking for great pictures and a fun, relaxing experience use Nat Moore Photography…I promise you won't be disappointed!"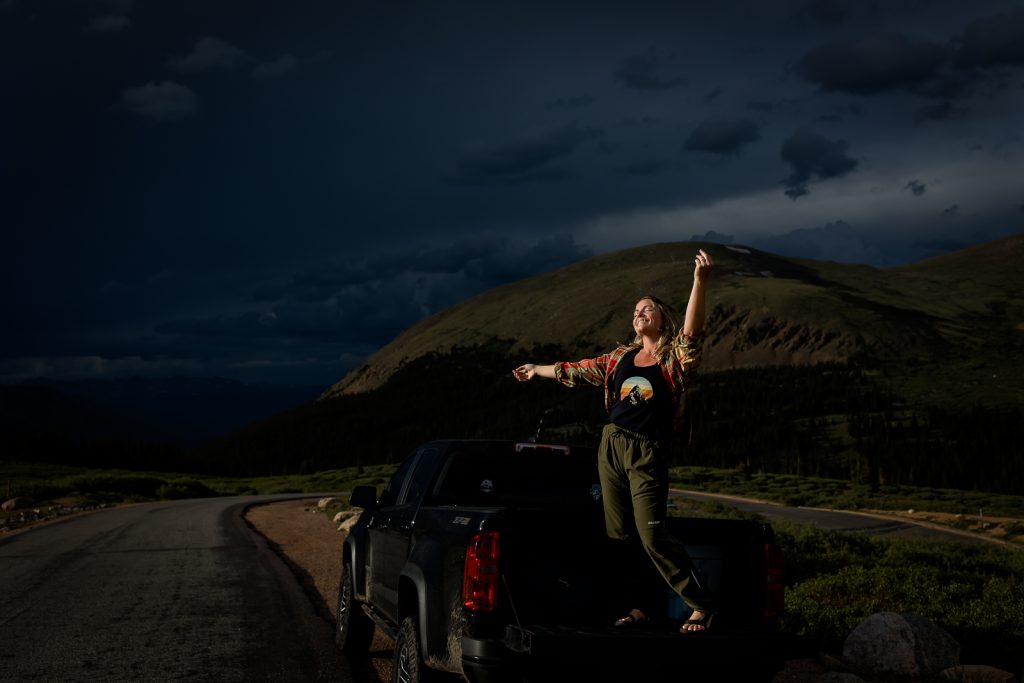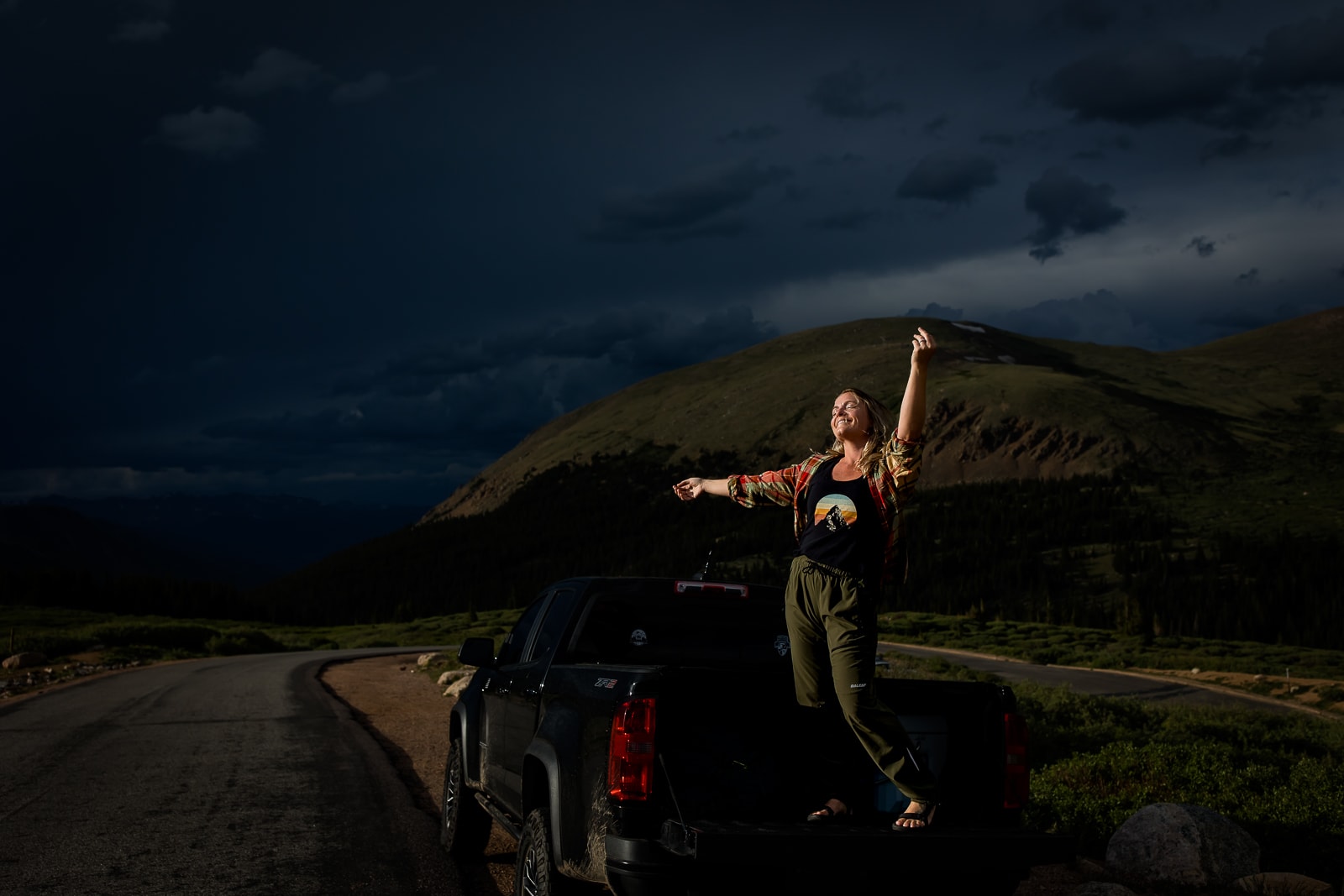 what is working with me like?
I'm so much more than just your badass adventure photographer!
I'm here to help you have a stress-free and epic experience by:
– getting to know each of you and what you're envisioning for your experience
– helping you find custom location(s) that will top off that vision
– local permit research
– sharing local activity & lodging ideas
– sharing local vendor recommendations
– sharing gear packing lists, mountain adventure tips, and logistics planning assistance as a certified Wilderness First Responder
– being your adventure bestie
– fostering a safe outdoor space where you are comfortable being yourselves and fall more in love
– sharing my guide on Leave No Trace & being a certified Leave No Trace Aware photographer
– having avid experience as an adventurer, outdoorswoman & photographer
Portfolio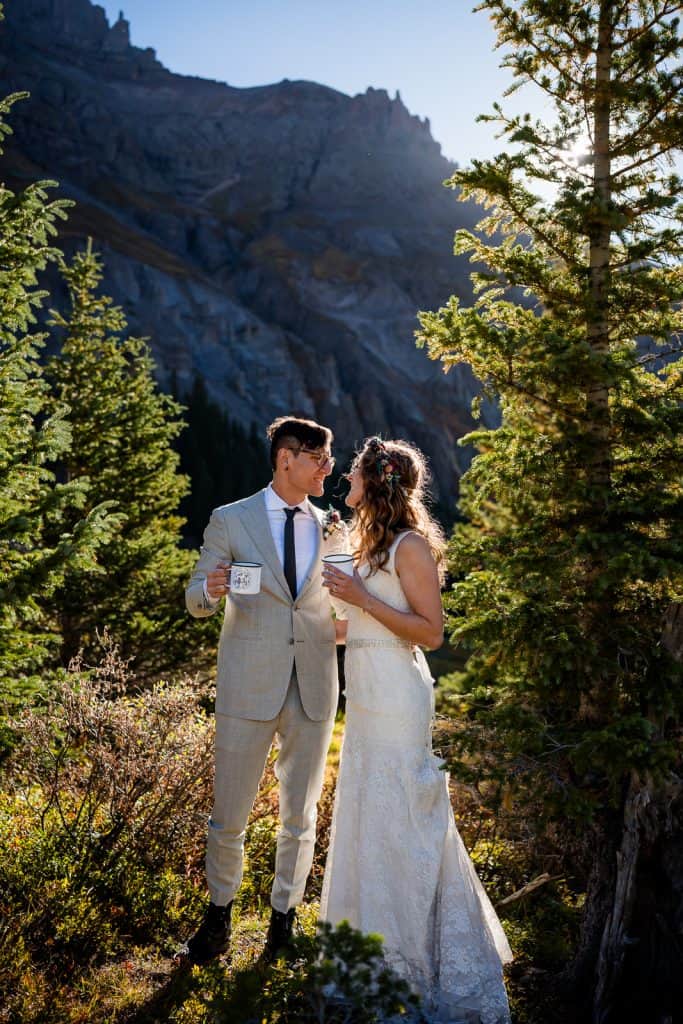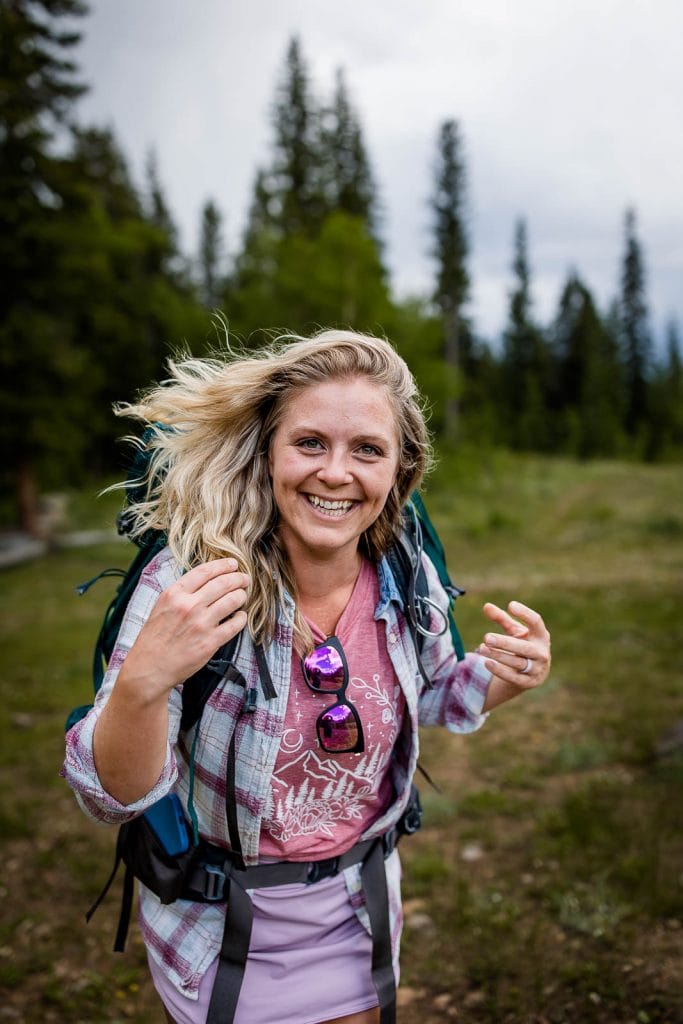 Hey, I'm Nat!
I believe your time in front of my camera shouldn't feel like a photoshoot at all. When you're comfortable, feel good about yourself & feel good physically, and are doing something that you genuinely enjoy, photography is effortless and just flows. I'm a fly on the wall who adjusts for the best light, backdrops, & all the in-between moments. I get a feel for your vibes and join in them with my camera and creativity. I'm all about trying new things, hearing all your ideas, and doing as much or as little as you want to do. But you get to actually DO what you love with who you love and I get to document that. I'm obsessed with chasing lovers and families through the mountains, on their adventures, and during every little precious moment in between with my camera.

I've photographed over 200 weddings and elopements, and countless more families & couples in Colorado since 2014. I love being a Colorado Elopement Photographer. It has given me the opportunity to do more of what I love alongside my longtime passion for photography. I love every adventure but hiking & snowboarding have my heart. I'm a NOLS certified Wilderness First Responder, a trained snowboard instructor, and have a goal to get my Avy 1 certificate ASAP. Nature is my medicine and Dr. I grew up working in adventure hospitality at a fishing lodge in Alaska. From there, I moved into the luxury hospitality and luxury experience service industry. All the while I studied photography, art history, and business at my uni, CU Boulder. Oh and let's not forget, while also snowboarding Eldora Mountain as much as freaking possible.
You can find me adventuring alone, with friends, or with my military hubs – when they share him with me. I love exploring every dirt road in our Chevy Colorado ZR2 or Subaru Outback Wilderness. I'm passionate about serving others and helping them get outside and love nature so that it can love them back. I grew up camping, fishing, and snowboarding in the Rocky Mountains. Colorado has been home since 2010.

I love helping people find adventure & peace in nature, create adventure bonds, and have it all documented just like I'm a family member who is really good with their camera. I specialize in bringing people together through planning their most epic days. Days where the smiles are real and the feelings you have on that day you never want to end. This is why you should bring me along to document it in a way that tells your story, not makes it up.
some adventures I specialize in…
I'll follow you *almost anywhere.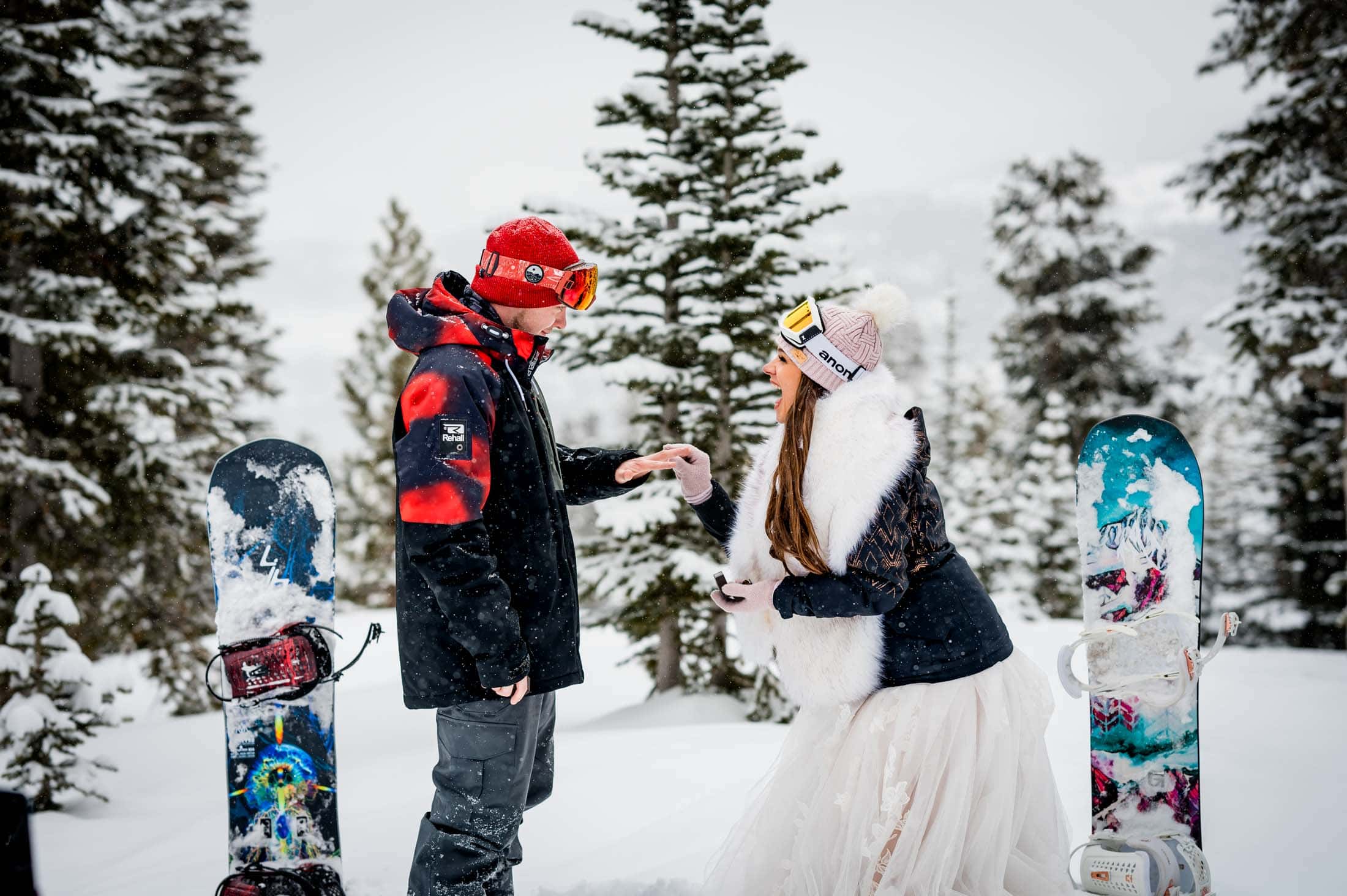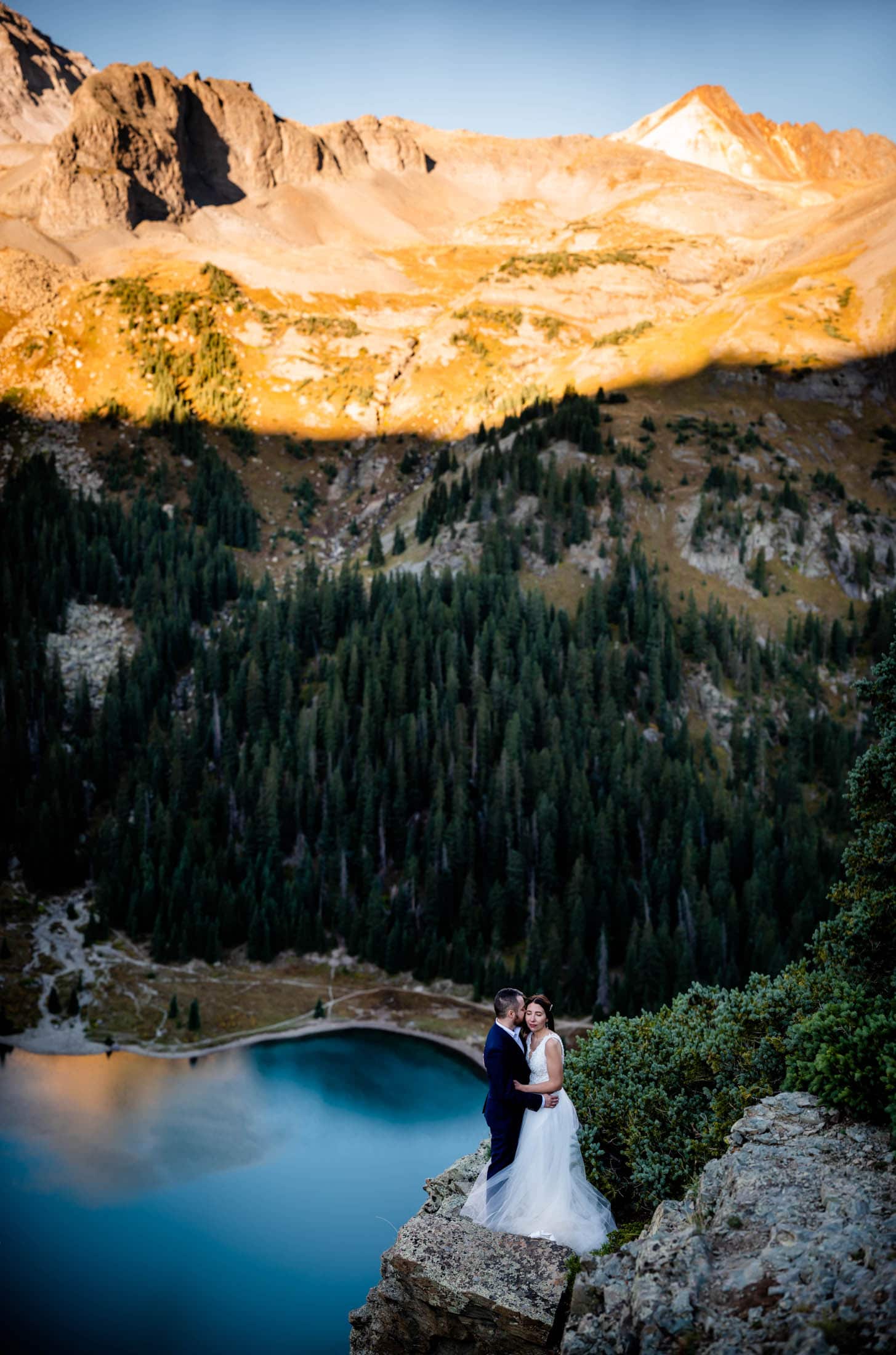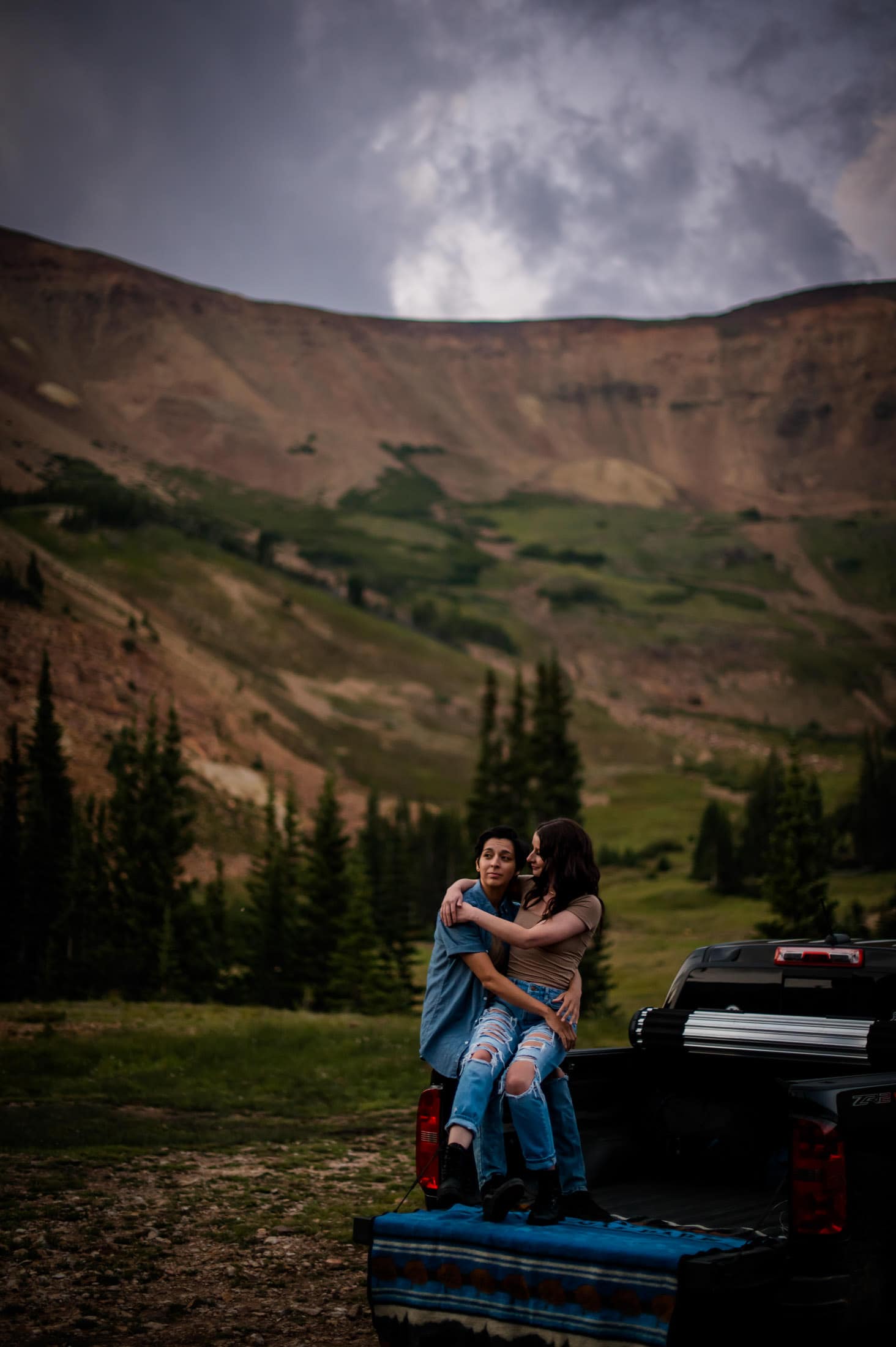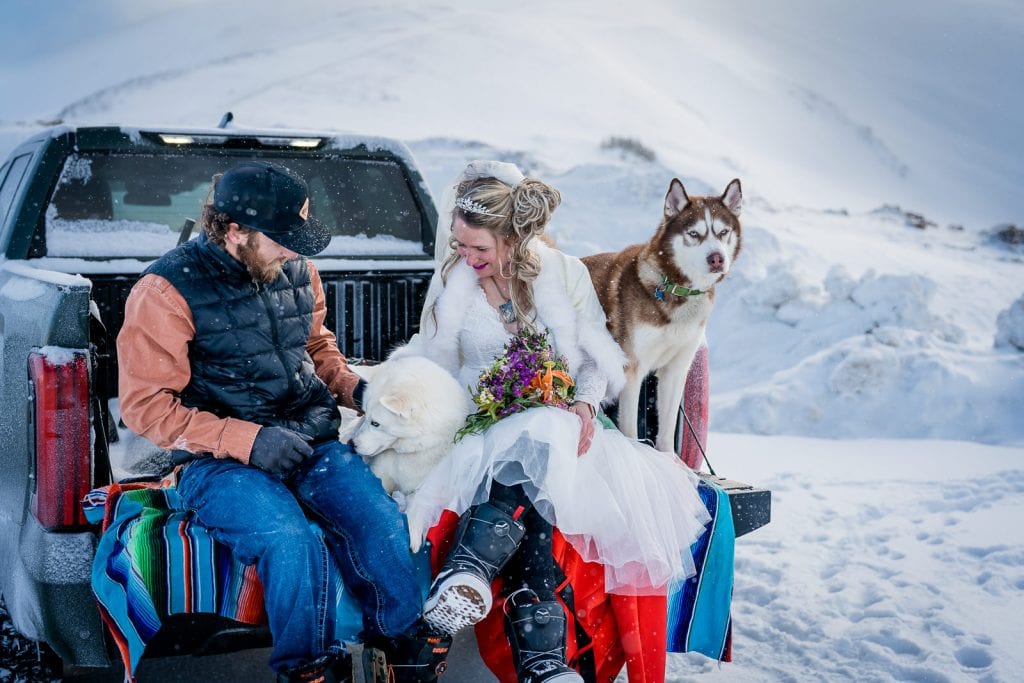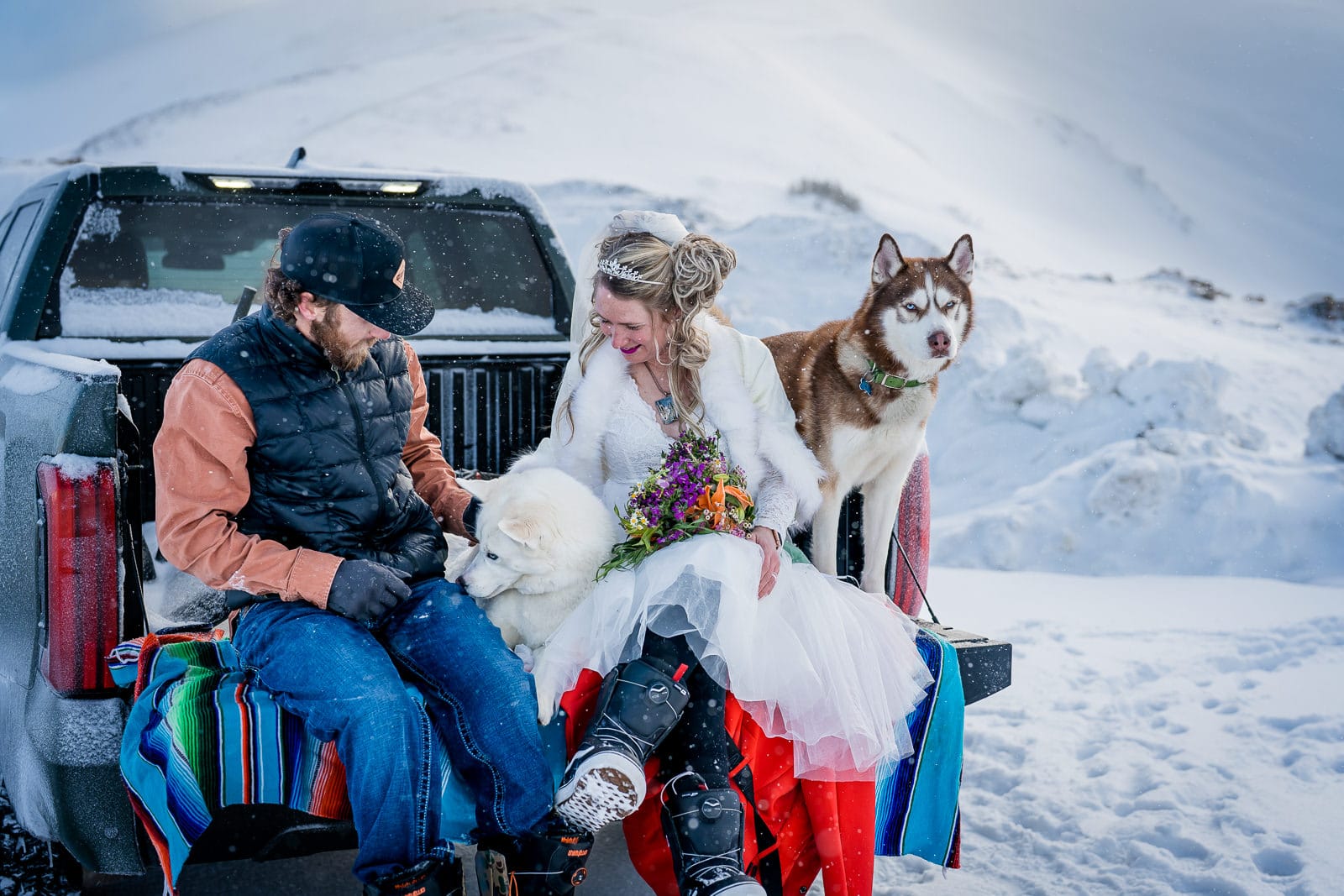 Connect with me to start planning your elopement!
See My Recent Work
More of Your Adventures I Document
a photographer for all of life's many adventures and stages