Colorado Elopement Photographer
& Planning Guide
Colorado elopement photographer based in the Rocky Mountains and ready for adventure anywhere in the world.
Your love is honorable and imaginative, and you deserve an unforgettable day that wholeheartedly celebrates it. A stress-free day, so your focus can be on each other and your commitment to one another.
Elopements aren't just running off to the courthouse anymore. They are so much more intentional than that now. But only you know what your perfect elopement looks like.
One of the best parts about eloping is the thousands of places you can choose from to do it at. No doubt, you'll pick a spot that lights you up just being there.

Whether you're hiking, overlanding in a 4×4, riding horses to a backcountry camp, taking a gondola or a helicopter to the top of a mountain, I'm here for it.

I help with location scouting & permitting information. I give you local vendor recommendations that can help execute your day to perfection. I plan logistics and share packing lists to help you make sure you have everything you need to have the best adventure elopement in the mountains.

Contact me to set up your free consultation call to see if we'd be a good fit!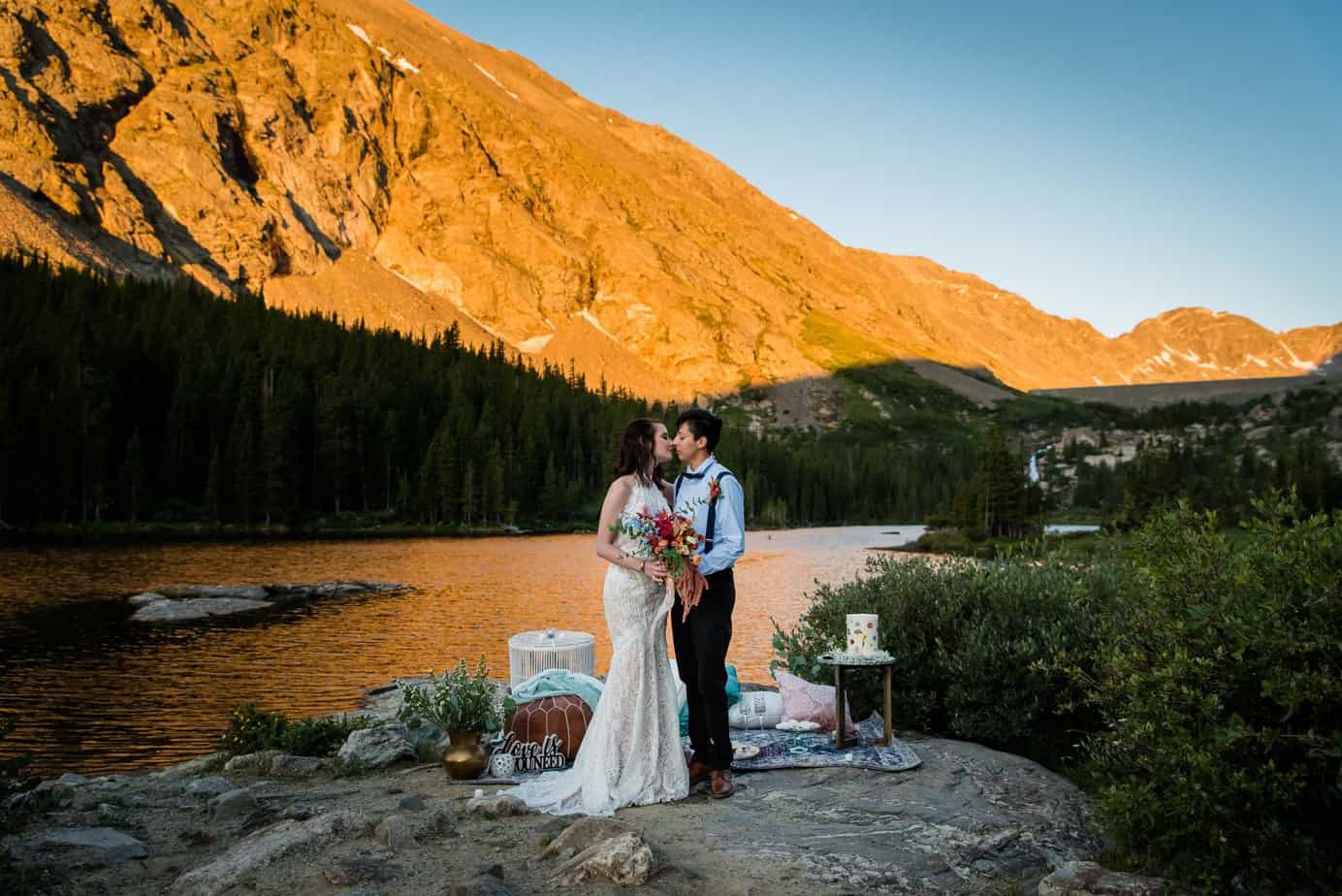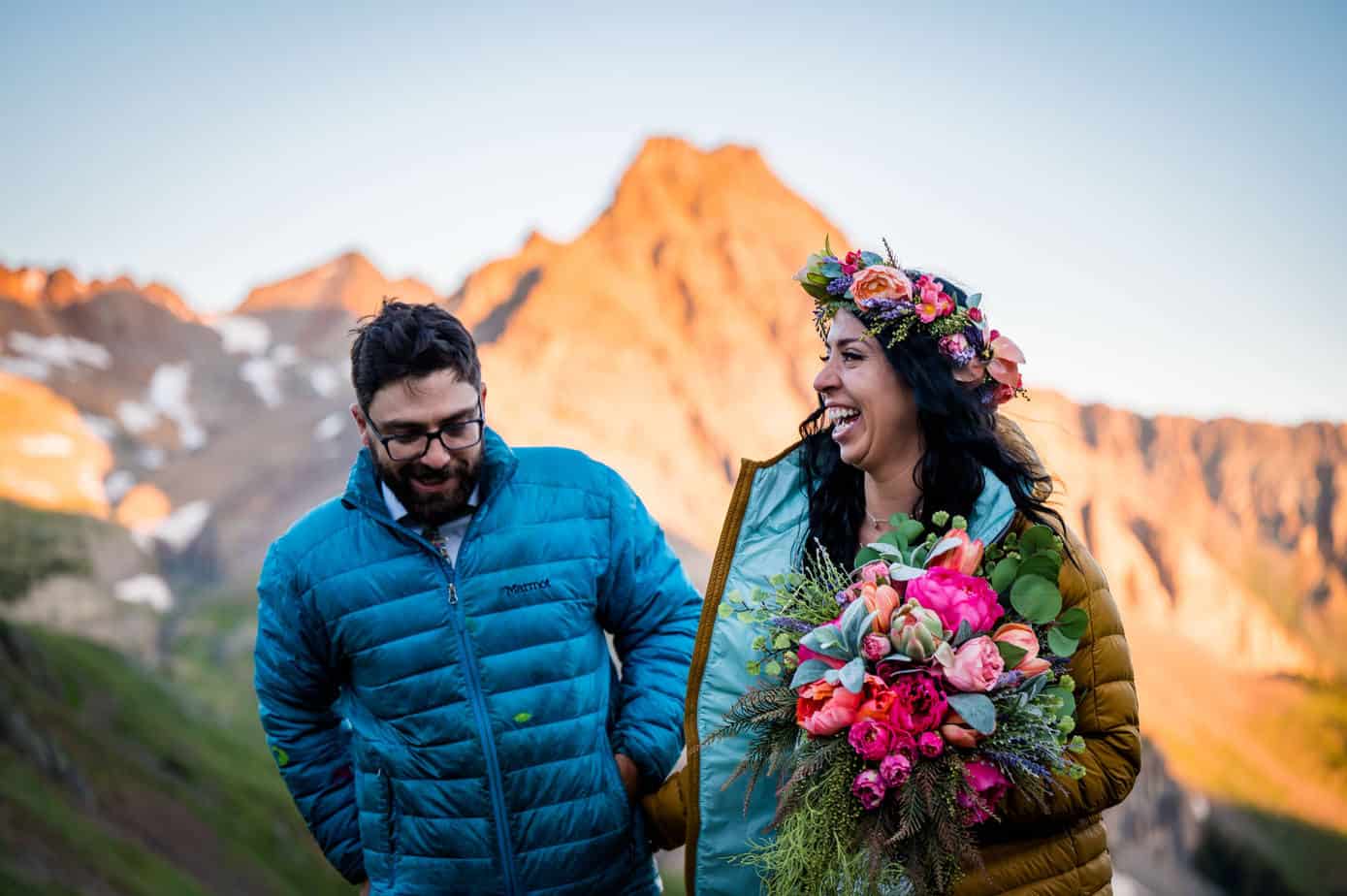 Hiking Elopements
A few years ago hiking stole my heart and has changed my life in every good way since then. There are so many moments to share but I'll save them for the trail. So I know that if you're even thinking about a hiking elopement it's because hiking has also impacted your life in a similarly huge way. And I'm so honored when I get to be part of a couple's first hike together as married.

I love a good class 1/2 hike with an awesome payoff at the end. Every now and then I'll chase a little spice on class 3/4 trails. Kelso Ridge to Torreys peak was my first 14er and what an epic day that was!

Choosing to hike for your elopement comes with it's own set of challenges and that's what I'm here to help with. From trail and gear recommendations to permit requirements and vendor recommendations. Yes, there are elopements vendors that will hike or skin your brunch to up to you at the top of the trail!
Skiing Elopements
I've been snowboarding for over 20 years and it is definitely the coolest thing I know how to do. I even taught snowboarding for a season at Loveland Ski Area. Learning how to teach snowboarding was on my bucket list for a long time. I've always wanted to be that cool grandma one day, the one with gray pigtails who still shreds. For now, being the epically cool auntie will have to do. 🙂

So I'm stoked to offer photography for skiing and snowboarding elopements! These elopements look different for everyone but are definitely more of laid back, stop and go type day rather than a hard shred day.
4×4 Elopements
4x4ing is like going on a really hard hike to a super gorgeous spot, except you don't have to carry any of the stuff. Taking you to places that are out of this world and rarely reached without a hike.

After adventuring in Colorado for a few years it became obvious that to get to the places I wanted to go, I'd need a bigger vehicle. Now you can catch me in our black Colorado Zr2 I've named Stallion. The best toy I've ever gotten as an adult. And now I'm even more ready to go wherever your hearts lead!
Colorado Elopement Photographer Packages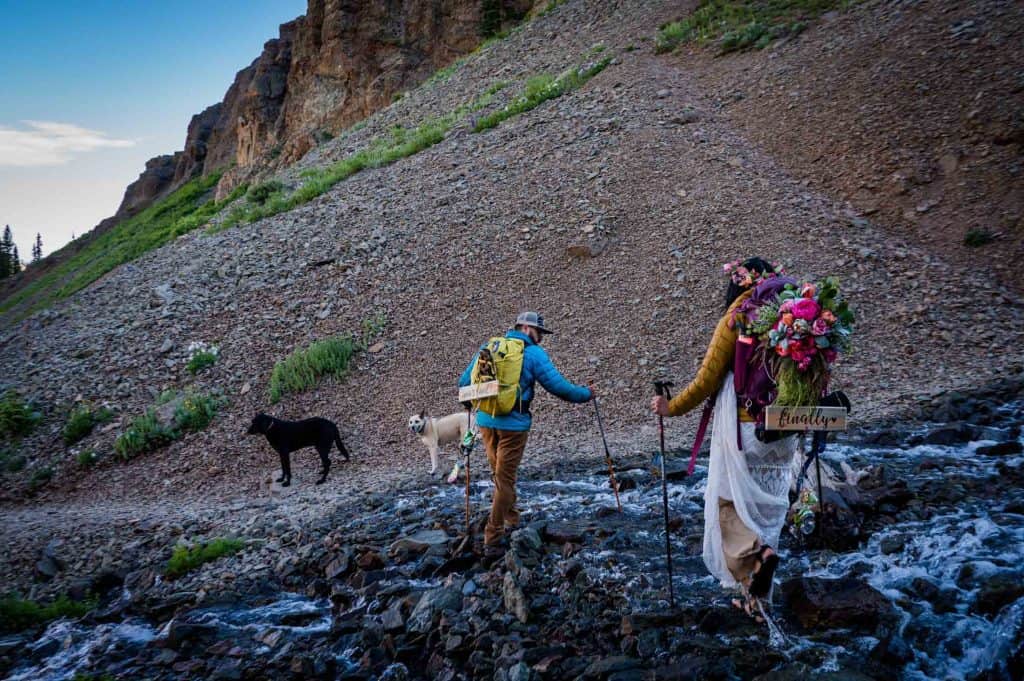 multi day elopement
up to 14 hours of coverage between 2 consecutive day within Colorado
90 min adventure engagement session anywhere in Colorado
high-resolution images in a shareable online gallery with print rights and unlimited downloads
unlimited planning guidance
including:
custom timeline creation
personalized location scouting
vendor suggestions

$8000

full day elopement

up to 10 hours within Colorado
1 hr adventure engagement session +100 miles of travel
high-resolution images in a shareable online gallery with print rights and unlimited downloads
unlimited planning guidance
including:
custom timeline creation
personalized location scouting
vendor suggestions

$6000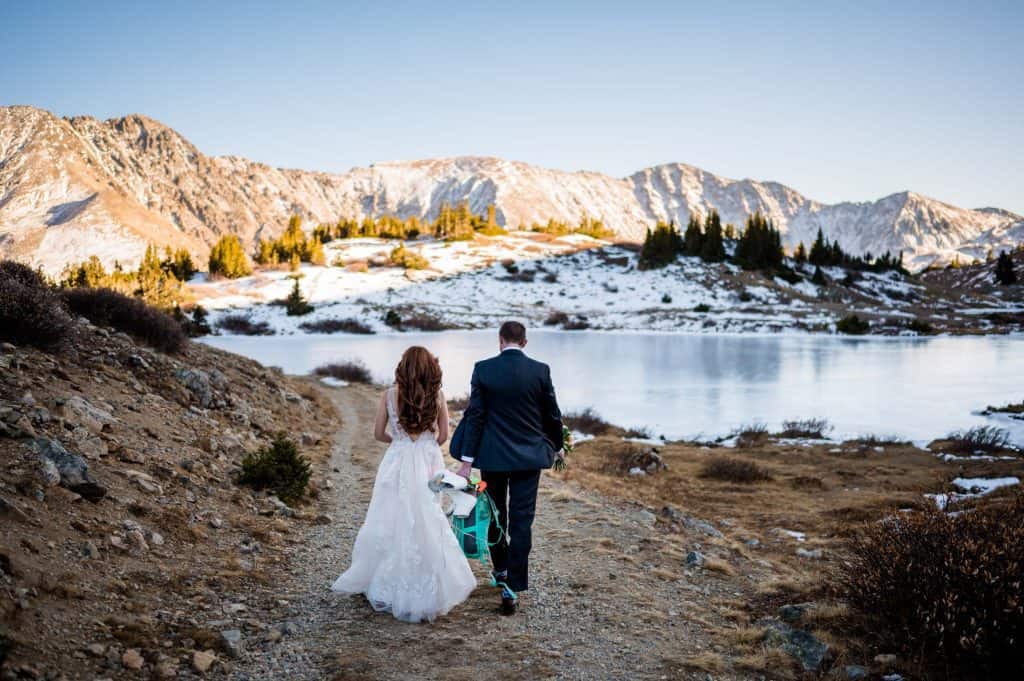 half day elopement

up to 5 hours within Colorado
high-resolution images in a shareable online gallery with print rights and unlimited downloads
unlimited planning guidance
including:
custom timeline creation
personalized location scouting
vendor suggestions

$3600
How does booking work?
1
YOU GET IN TOUCH WITH ME TO START DREAMING ABOUT YOUR EPIC ELOPEMENT DAY
​2
GET A QUOTE TO SIGN A CONTRACT, PAY YOUR RETAINER & RESERVE YOUR DATE
3
TAKE MY ADVENTURE QUESTIONNAIRE SO THAT I CAN GET STARTED ON YOUR CUSTOM LIST OF LOCATIONS
4
GET ACCESS TO MY EXCLUSIVE ELOPEMENT PLANNING GUIDE WITH ALL THE INFO YOU NEED TO GET STARTED
5
ONCE WE NARROW DOWN THE DETAILS, I'LL CREATE A FLEXIBLE TIMELINE FOR YOUR WHOLE ELOPEMENT EXPERIENCE
6
WE MEET UP AND CELEBRATE YOUR LOVE & YOU HAVE THE BEST DAY OF YOUR LIVES!
7
15-20 SNEAK PEAKS WITHIN 72 HOURS TO BE ABLE TO SHARE YOUR NEWS WITH SOME EPIC PICTURES
8
WITHIN 6 WEEKS YOU WILL RECEIVE ALL THE FINAL EDITED IMAGES IN A SHAREABLE ONLINE GALLERY
9
GET A 25% DISCOUNT ON ALL PROFESSIONAL PRINTING
Not eloping in Colorado? Yay, I love to travel!
These are my travel rates!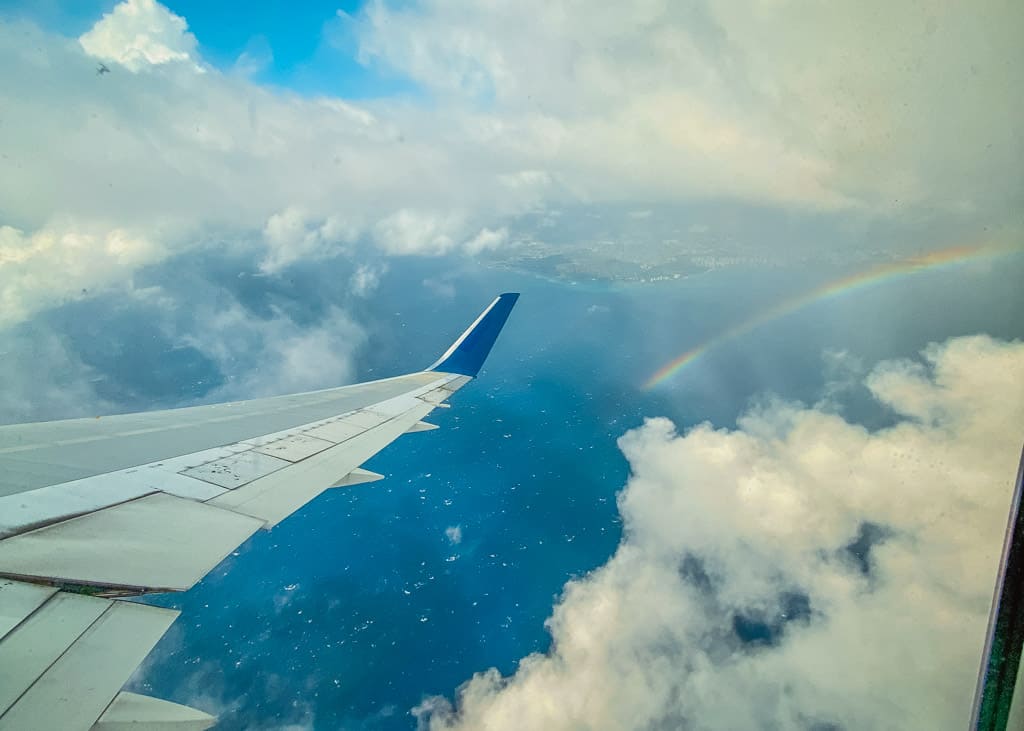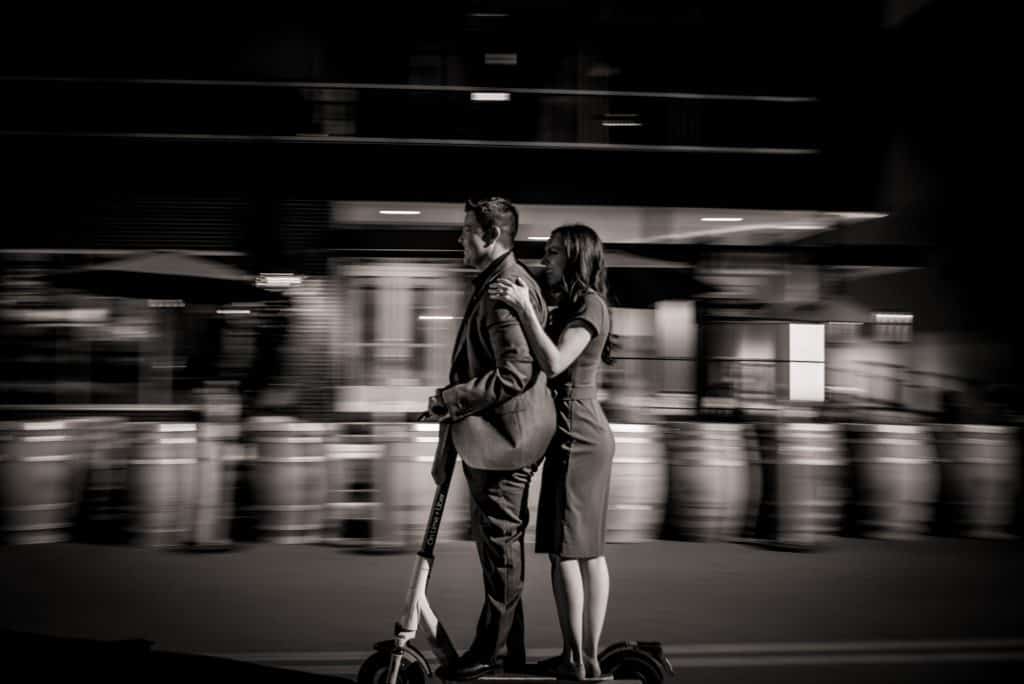 iPhone 13 Pro Ceremony Video Add-On
Includes the iphone, tripod, and a lapel bluetooth mic for professional audio $500

Get in touch to start planning your dream elopement!
Get in touch with me to see if I'm available for your date! Then we can get to planning your epic elopement day. 😉
Get started dreaming of and planning your elopement with my FREE Colorado Elopement Planning Guide!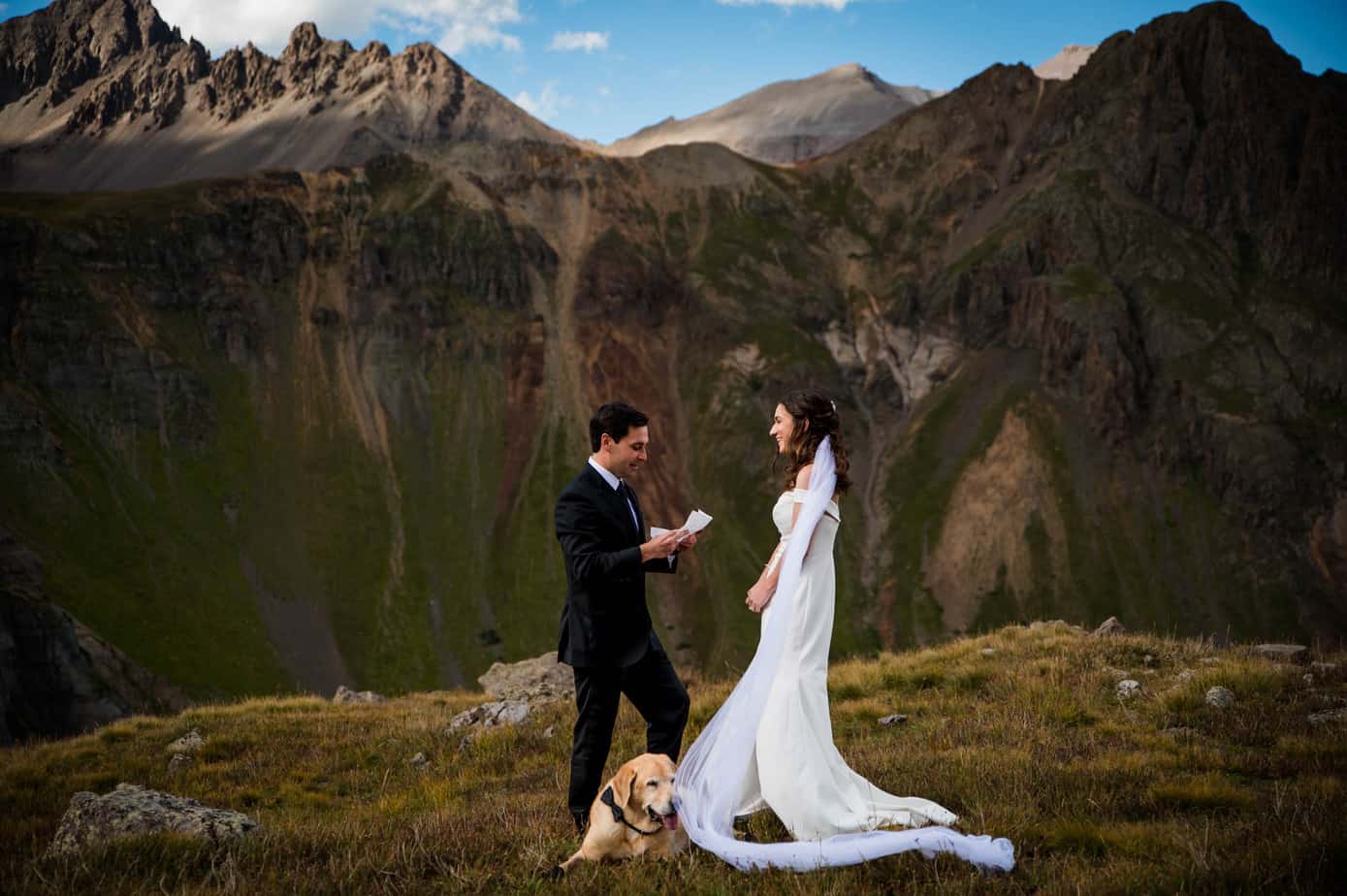 What are the people saying about this Colorado Elopement Photographer?
Kailey & Brante | Breckenridge, Colorado Elopement with Guests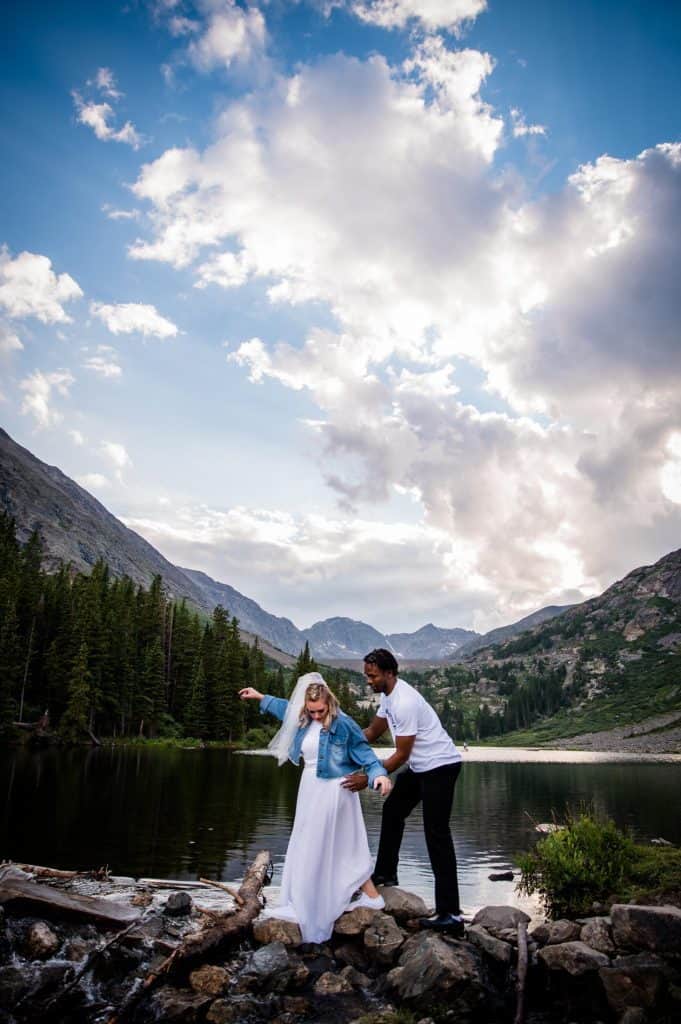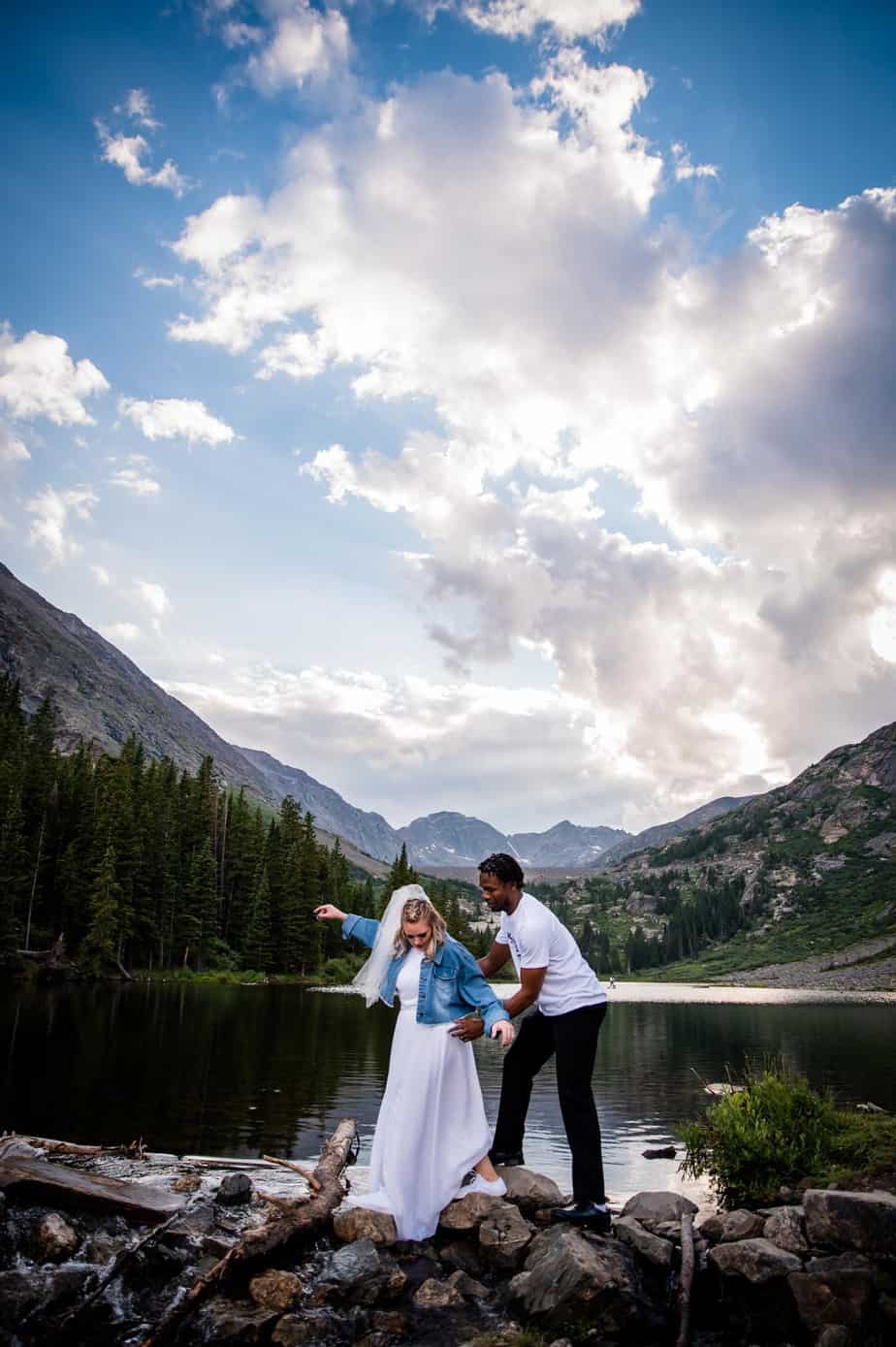 Let me start off by saying she made this BY FAR the easiest, most memorable fun day for my husband and me. We have never been to Colorado before and we decided to elope in the mountains 🏔! SHE WENT ABOVE AND BEYOND FOR US! The day of my wedding I found out I had a HORRIBLE UTI and she went OUT OF HER WAY to bring me some medicine to get me through until I made it back home. She had drinks in the car ready to go for hydration, she gave us advice on how to deal with the altitude difference -we're from Louisiana. She was very professional and encouraging! Super easy to talk to and get along with! I felt like I had known her forever! She is definitely worth the investment!!! HIGHLY RECOMMENDED!!!!!!
Jill & Jordan | Steamboat Springs, Colorado mountain Wedding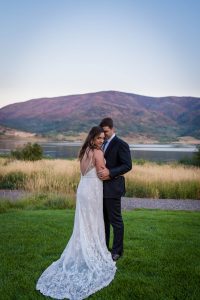 Natalie was incredible to work with! She immediately felt like a friend and made us feel so comfortable throughout our wedding day. We could not be happier with the outcome of our photos. I would recommend her to anyone looking for a highly-skilled mountain wedding photographer!
Kyle & Sydney | Adventure anniversary session in Crested Butte, Colorado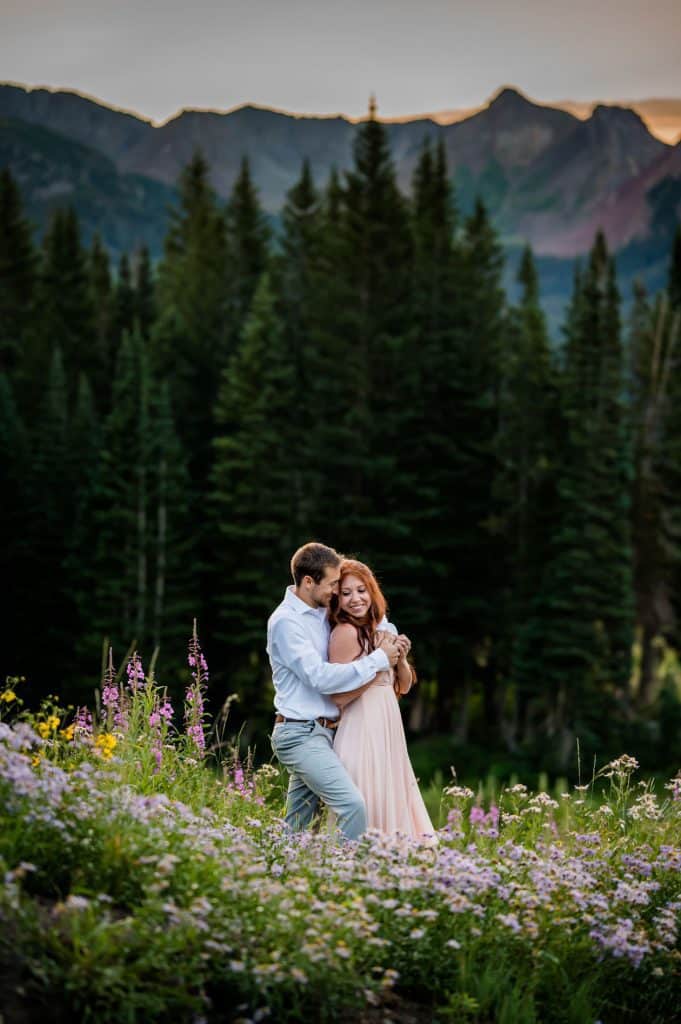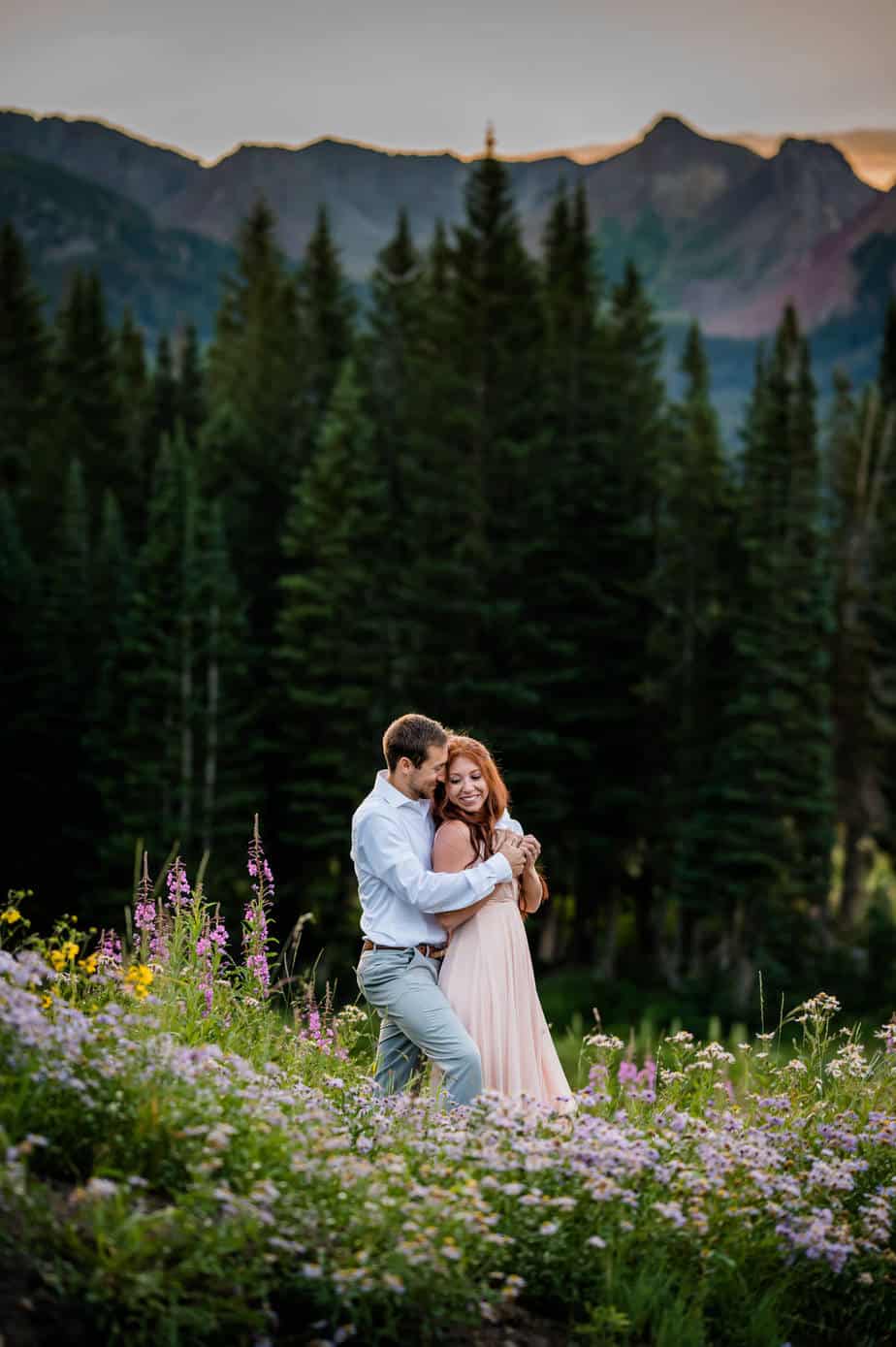 These are just a few photos done by Nat, but what else really needs to be said? My wife and I have booked with Nat three years in a row for our anniversary shoots and every year surpasses the next. She is amazing, so talented, and willing to meet us in the middle of the night to get the most breathtaking shots. She knows the best locations for amazing views and is incredible to work with. We will be booking with her again and again, and you should do the same!
Jamie & Brian | Barn at Racoon Creek Wedding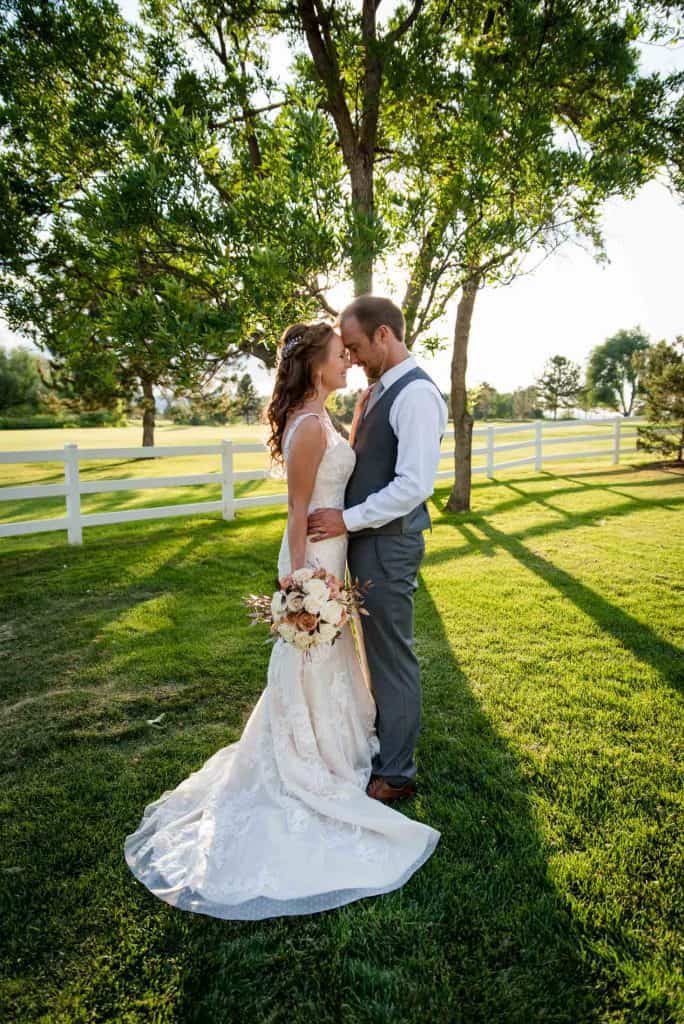 Natalie was truly a delight to work with for our wedding this summer! I would absolutely recommend her to anyone seeking a professional, fun, and confident photographer. She was responsive, listened to what we wanted and really delivered with the final product. Natalie captured the fun and love we felt the day of our wedding and we are so grateful we chose her for the task! We felt like we were working with a trusted friend. Thanks Natalie!
FAQs
Does hiking for my elopement cost more? Hiking time is included in the coverage.
We want to go snowboarding on our elopement day, does that cost extra? You will have to cover my lift ticket cost unless you're doing a resort on the Epic Pass.
What kind of terrain can you ride? I can shred most black and double black diamonds on good powder days. My favorite terrain are the bowls and tree runs with deep powder.
Do you book the vendors for us? No. I only recommend the best vendors who service the area. You are responsible for booking any vendors, lodging or activities that you'd like on your elopement day.
Do you do the set up and tear down of our decor? No. If you have special decor you'd like to use for your intimate ceremony, dinner, picnic, etc, I suggest you hire a day of coordinator to set those things up for you while you enjoy your elopement day.
How long does it take to get sneak peeks? I provide 10-20 sneak peeks within 72 hours.
How long until we get our full gallery? You'll receive your whole gallery within 6 weeks of your elopement day.
Do you do rush editing for an additional fee? Yes, for an additional $500 you can receive your full gallery within 3 weeks of your elopement day.
Is travel and lodging included in the price? Yes. Travel and lodging within Colorado in included in the above listed package price. If you are traveling out of Colorado, just add on the appropriate travel fee to your package for your total.
Do you get our wedding permit for us? No. I will help you figure out exactly what permits are needed for the location(s) you chose. But you must apply for any necessary wedding permits required to get married on the land.
It's such an honor when I'm chosen to photograph adventurous elopements. They flow so effortlessly, giving way to the natural way things unfold. One of the reasons elopements are so special is because they don't have a lot of boundaries. The options are endless and ultimately things can change if they need to. Because of that freedom, people are much more open to being themselves and relaxing together. That's when I can begin to see and feel your pure love story happening in front of me. I'm here to tell that story. I've been doing this long enough to know when you're being true to you, you have fun and when you have fun the best photographs are made. So be weird, be awkward be whatever just be you. Fully immerse yourselves in these moments together, in these wild places together. I want to create images that people feel and I'll do that by photographing what moves me.
-Nat